Top 10 Design Star Stories of 2013
Inspiring stories of independent designers creating products with Ponoko.
2013 was an amazing year for us and our amazingly creative customers. Ponoko customers are not only making super cool original products, they're solving design problems for underserved markets and building successful small businesses.
#10 22 year-old Vlogger Celeb Brings You Interrobang Jewelry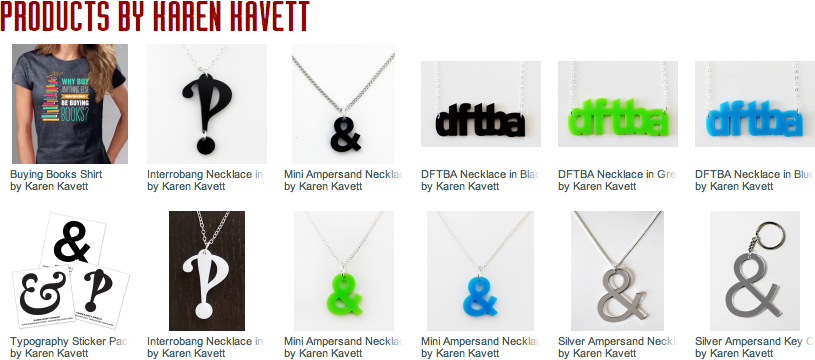 Video blogger Karen Kavett has a earned a huge online following for her quirky and educational videos on design. Her audience was large enough that Karen wanted to try offering merchandise related to the topics she covered in her videos, specifically typography.
Read Karen's story on how she launched a line of typographically inspired jewelry designs, and get her tips on building your own social media following.
#9 Photoframe Jewelry Turns Your Instagrams into Accessories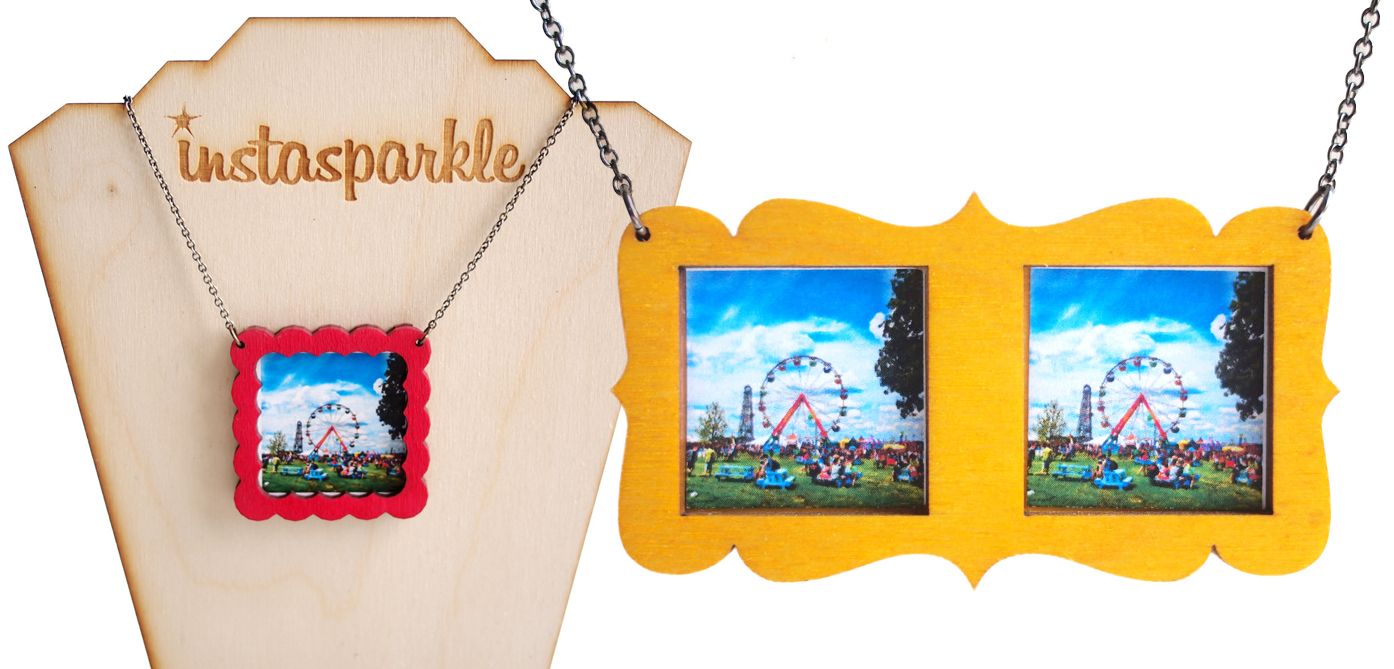 Monique Malcom thinks there are some photos that are "just too amazing to be locked in the digital dungeon." Having already created her own t-shirt business, she decided to expand her brand with a line of photo frame jewelry that's perfect for showing off printed Instagrams.
Read Monique's story to learn how she hand finishes each piece and created custom laser cut gift boxes for her products.
#8 Bamboo Cake Toppers of Animals in Love <3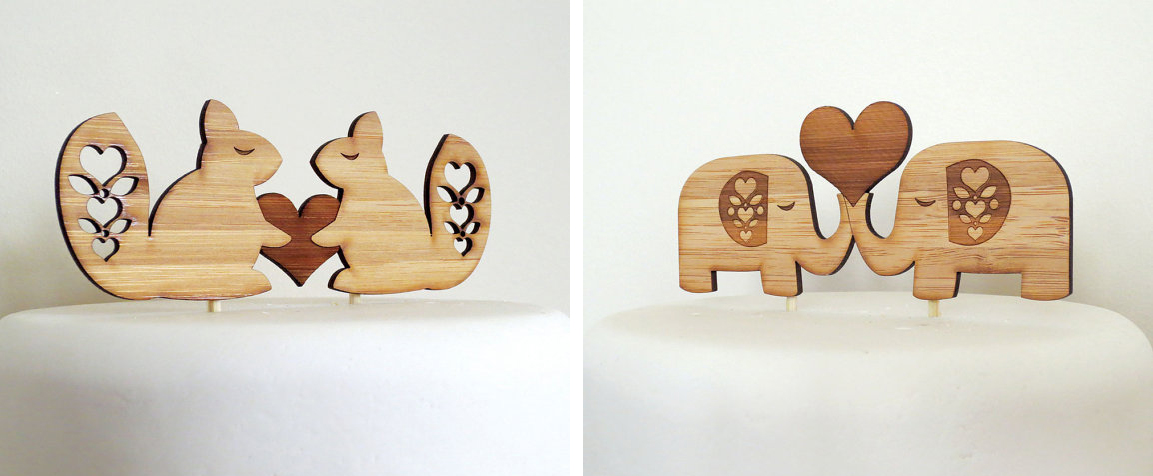 With a background in editorial art direction and experience running her own creative agency, design veteran Valerie Thai decided to translate her graphic designs into product designs. Her Cabin+Cub Etsy shop sells adorable cufflinks, collages, cake toppers and more.
Read Valerie's story to find out why she loves wood and how she got the idea to make cake toppers.
#7 Creating Cloud Sculptures from Laser Cut Layers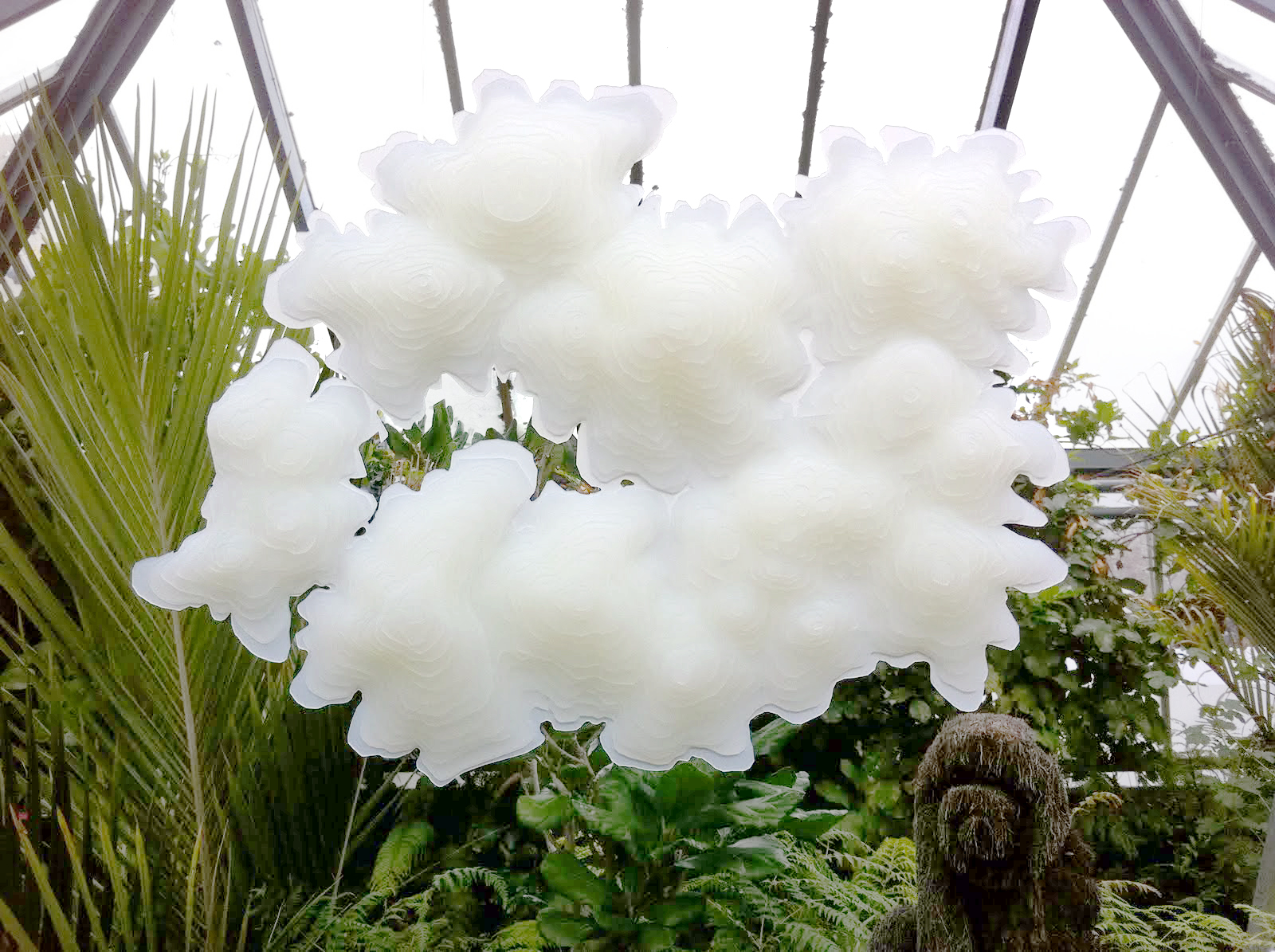 Being an artist doesn't mean you're not in business. And artist Helen Reynold's is taking control of her own career — from organizing her own exhibitions, handling marketing and PR, and managing sales. Of course, she's also busy creating art!
Read Helen's story on creating an installation of cloud sculptures, and why she thinks there's a shift happening in the business of the art world.
#6 Cases and Enclosures for the Raspberry Pi Computer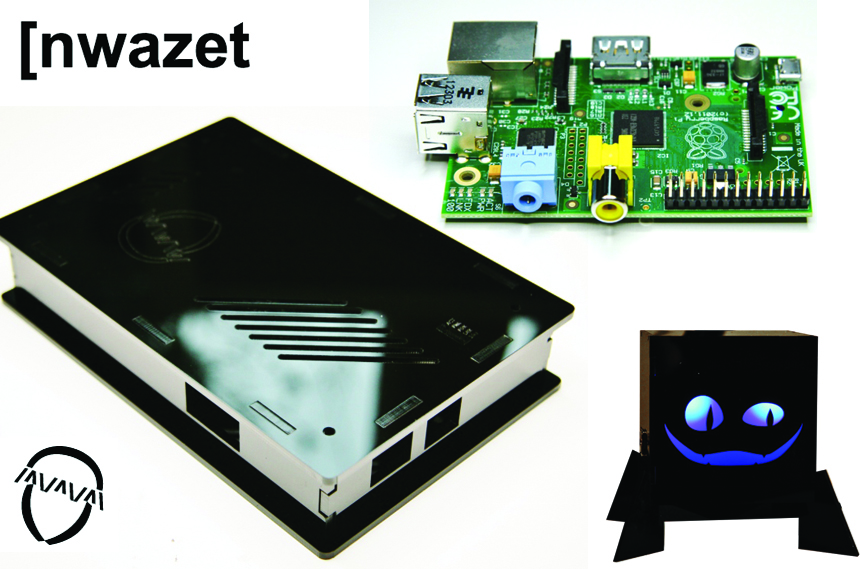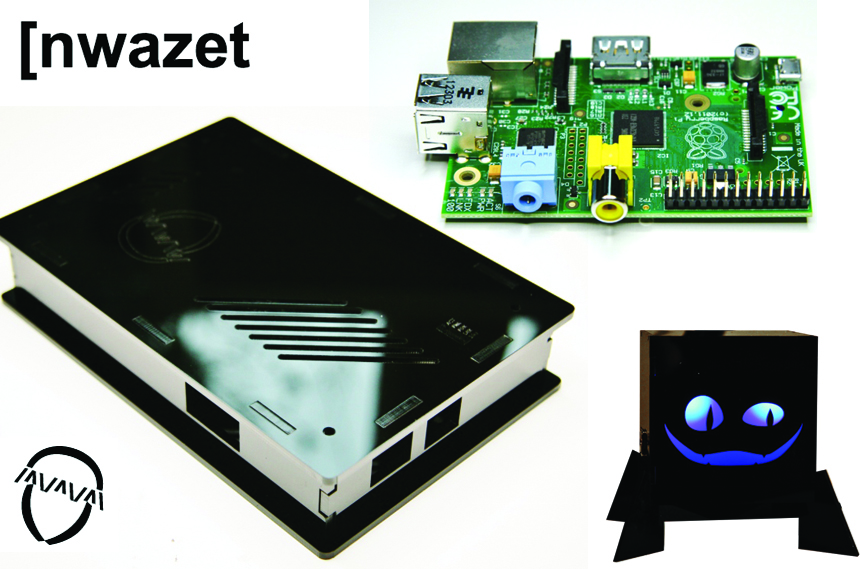 As it says in the Raspberry Pi FAQ, "The Raspberry Pi is a credit-card sized computer that plugs into your TV and a keyboard." And for Fabien Royer and Bertrand Le Roy, founders of DIY electronics company Nwazet, it's the perfect technology on which to base a range of kits and enclosures for electronics hobbyists.
Read Fabien and Bertrand's story to learn more about the Pi and the challenges they faced prototyping some of their products.
#5 Which Comes First, the Product or the Business? For iluxo, it was Business from the Start.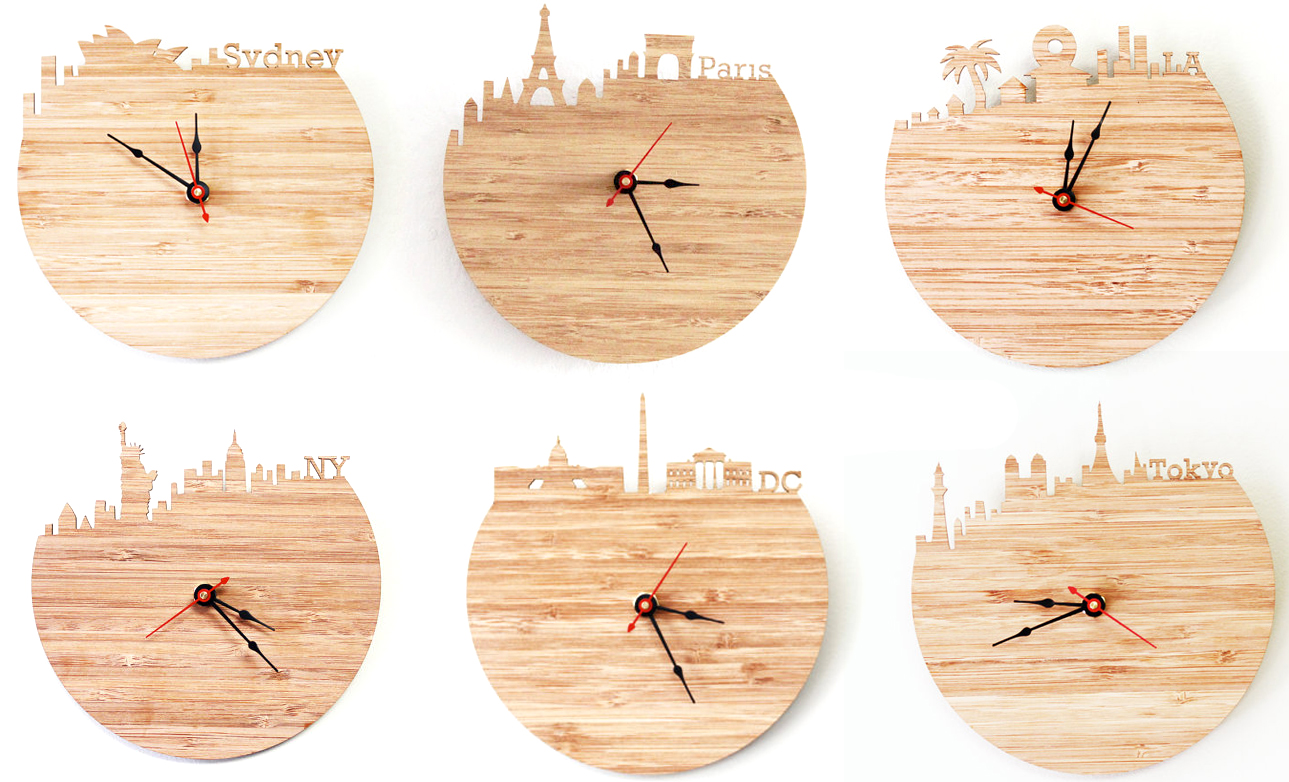 While most small businesses evolve from the demand of a particular product, Mariko Carandang proves that some people can simply sit down and say "Ok, I'm going to start a business." She now designs and sells everything from city skyline clocks to locket necklaces to her popular kitty cat rings for her brand iluxo.
Read Mariko's story for tips on starting your own business and what the biggest challenge has been for her.
#4 Dapper DIY, Fabric & Pattern Templates to Make Your Own Bow Ties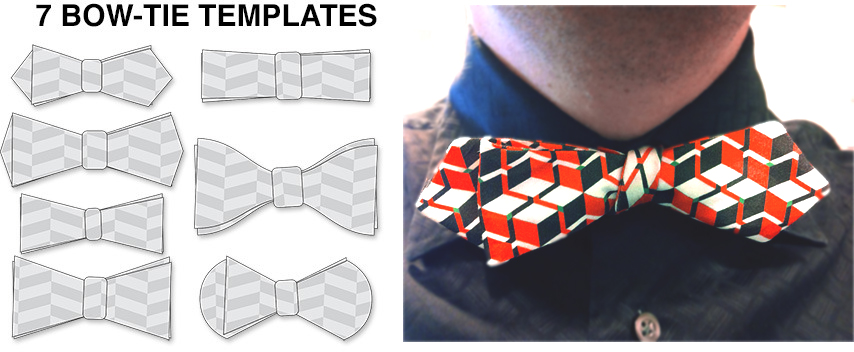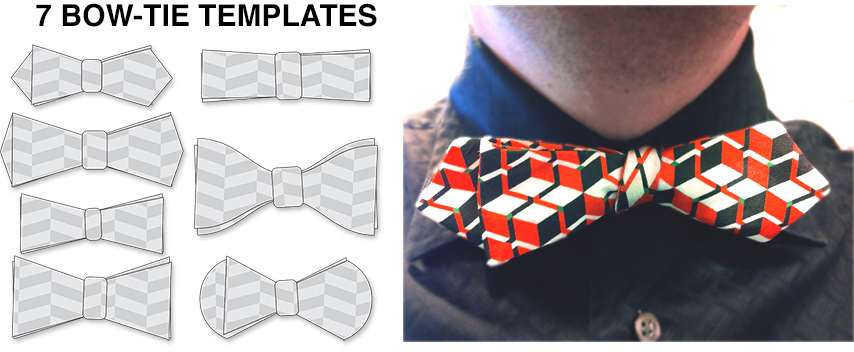 Jay Thompson is a many of many roles and… bow ties. He manages a museum gift shop, designs fabric, and makes his own bow ties. People often ask Jay where they can buy a tie like his. So Jay decided to start selling his fabric on Spoonflower and the plastic pattern templates on Ponoko.
Read Jay's story to learn why it was totally worth it to teach himself Adobe Illustrator and check out a video on the right way to tie a bow tie.
#3 Electric Eel Wheel is a Hardware Hit with Fiber Hobbyists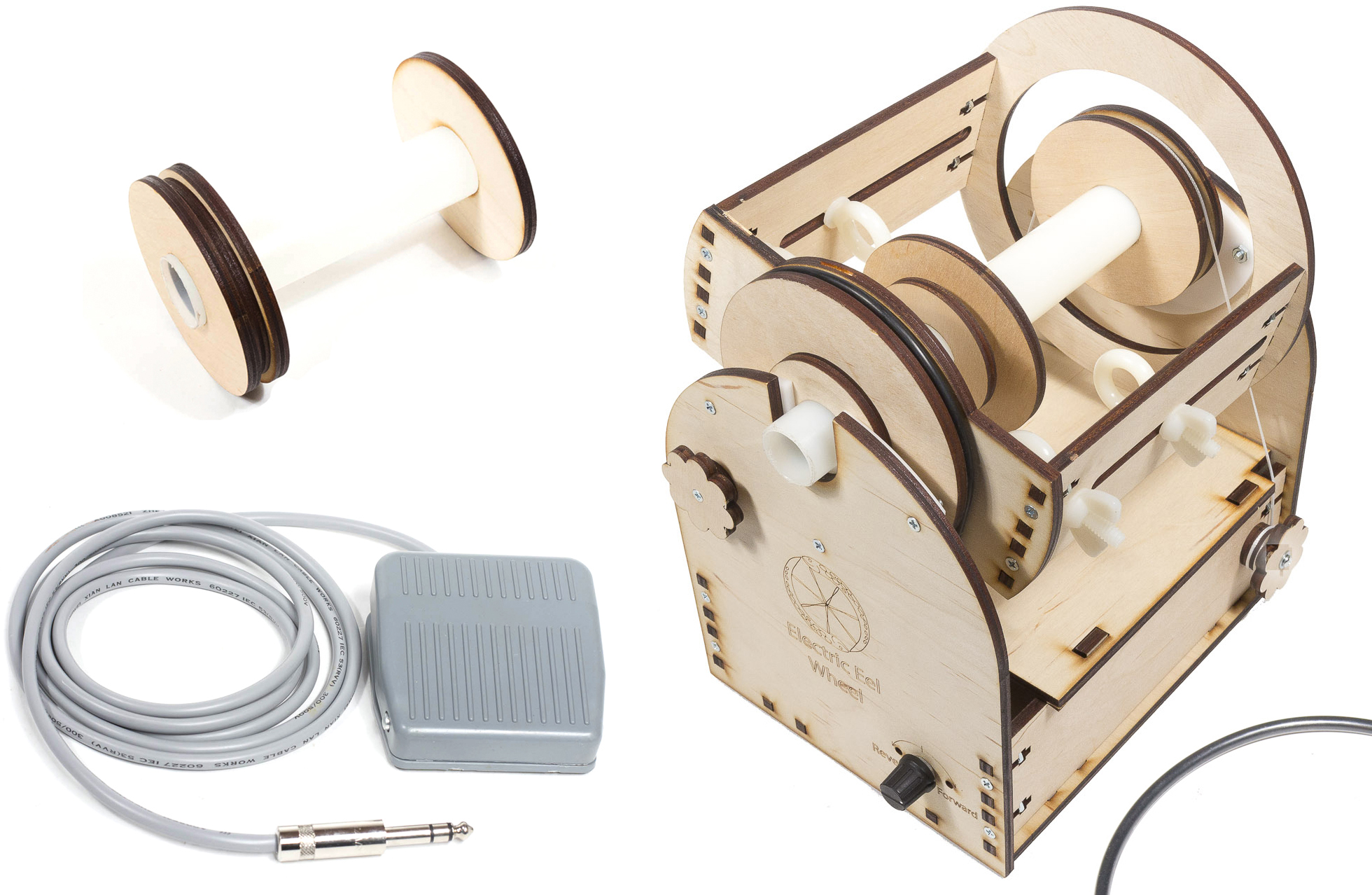 Maurice Ribble's wife Emily spins her own yarn for her knitting projects. But toting around a spinning wheel to her knitting group was a bit of a hassle. So Maurice, a computer engineer fascinated by the way things work, challenged himself to design a portable, electric spinning wheel for his wife.
"One thing lead to another, and now you can buy them on the internet," he says. And lots of people are buying them!
Read Maurice's story to find how he scaled his business to meet popular demand for his hit product.
#2 Think You're Too Busy to Start Your Own Product Line? ROBOMUSTACHE Proves it's Possible!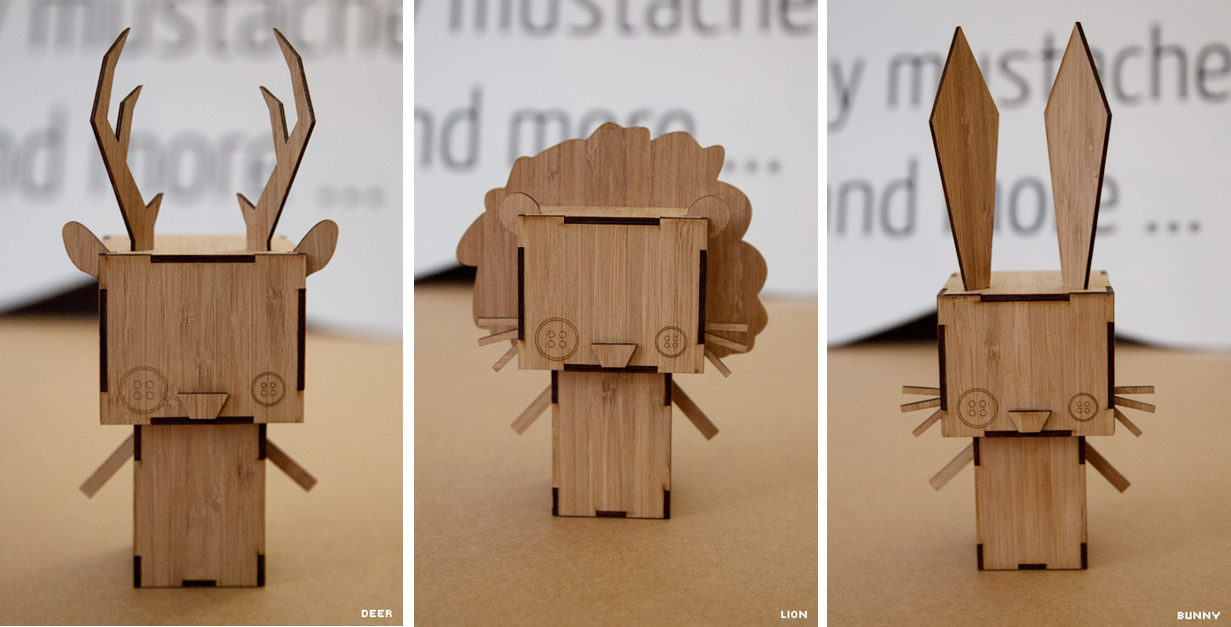 "I basically worked a full time job, a part time job and at the same time developed all of these ideas," says Charles Wade, creator of ROBOMUSTACHE. It all started with a race to make products in time for a local craft fair. By creating variations of a single core design, offering DIY kits, and using Ponoko's on-demand service, Charles was able to establish his product line and keep up with all of his professional work.
Read Charle's story for motivation to start your own product line.
#1 Photographer Creates Camera Accessory for 150 yr old Photo Technique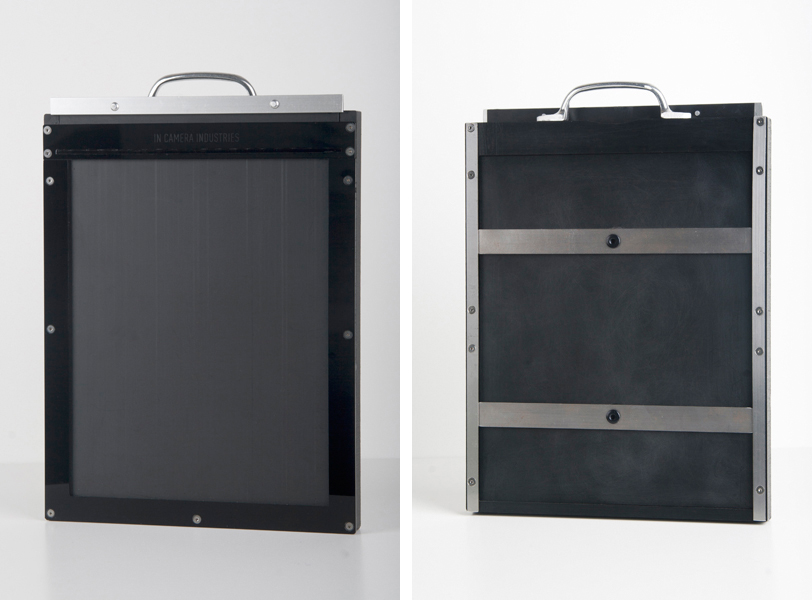 Jody Ake works with a wet collodion process, one of the earliest photographic techniques, to create his distinct style of eerie, antique looking images. When the wooden plate holder, a necessary part of for his in-camera method of photography, fell apart, it was impossible to find a replacement; so Jody created his own.
The popularity of his "Ake Holder" industry-grade photographic plate holders encouraged him to start a small side business called In Camera Industries.
Read Jody's story to learn about the design requirements for creating a device for a such a specialized process, and see examples of his excellent work.
Inspired to create your own product line? Make stuff from prototypes to production runs with Ponoko's laser cutting and 3D printing services.