Sweeten up your laser cutting


Here is a great way to use laser cutting to help your brand stand out from the crowd. We already know that laser cut letters have serious impact when compared to printed alternatives… there's something that really grabs you when a typeface stands proud in 3D.
For Agencies and Brands, the need to go one step further in order to draw in the target audience can lead to some interesting design explorations.
Mouth-watering appeal
The use of food, with all of its associations and temptations, opens up a number of unusual opportunities to enhance laser cut objects.
We're wired to respond positively to sweet things. There's something about desserts, particularly sweet ones, and it's hard to get any sweeter than honey. Putting the sensorial experience of eating honey aside, actual honey is also a visual marvel with its mesmerising molten viscous motion and deep golden glow.
Here is a great example of this combination of food and laser cutting working really well together. Giving laser cut letters a unique eye-catching appeal, this experimental typeface takes inspiration from the classic wooden honey dipper. It is only once the honey is added that the letters become complete.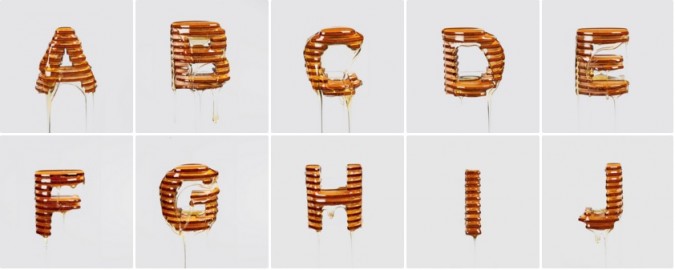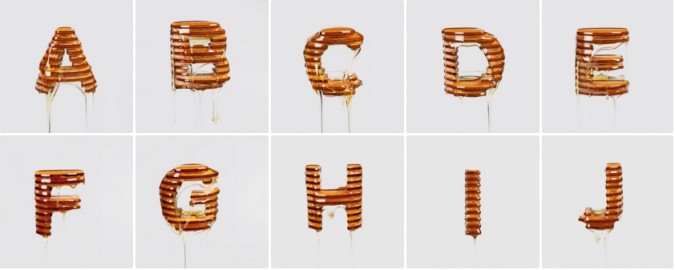 How did this come about?
When challenged to create a liquid-inspired typeface with minimal post-production, Franc Navarro and Alberto Martinez from IED Barcelona turned to honey coated laser cutting.
"We were attracted to the simplicity of structuring layers of wood, the mesmerizing viscosity and warm tonalities that honey has."
Can you think of other playful ways to combine food with laser cutting from the Ponoko Personal Factory? Let us know in the comments below. For more ideas for Agencies and Brands, see the other posts in the series.
via Design Hooked