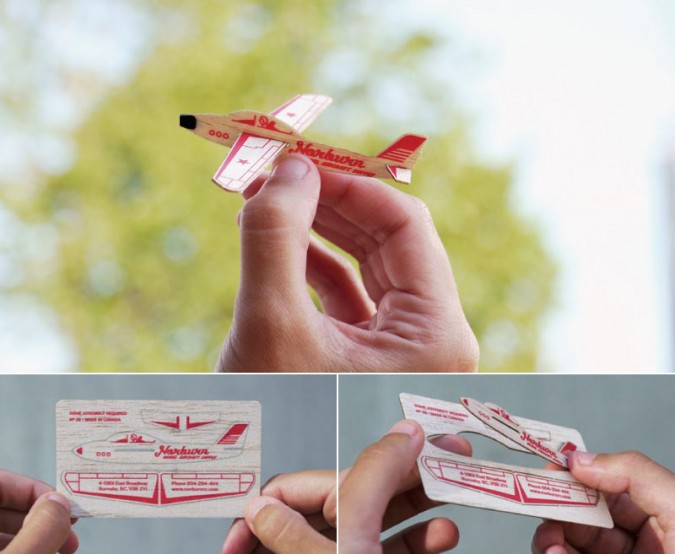 Laser Cut Glider Business Card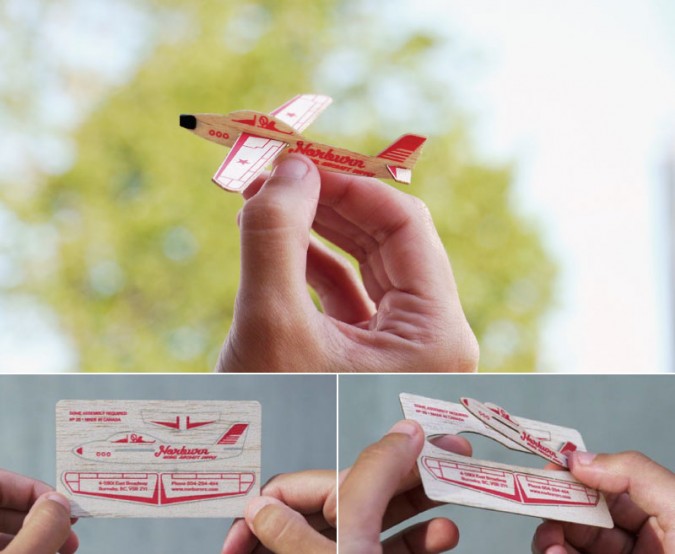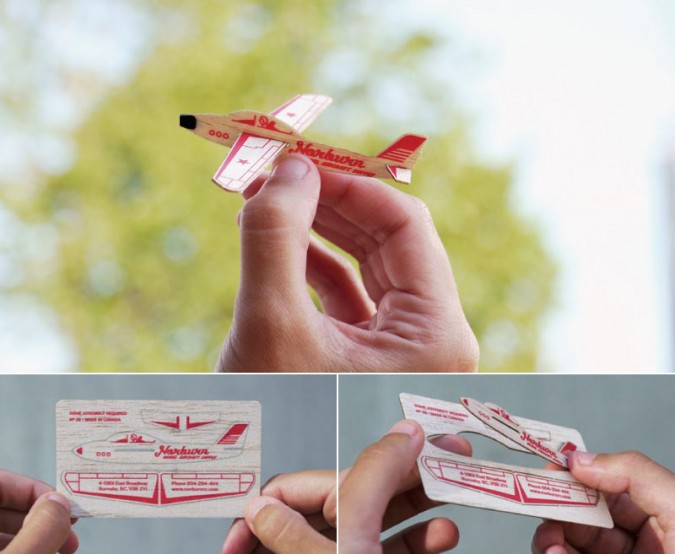 Watch your brand take flight with this playful idea for a business card makeover. Canadian model aircraft supplier Norburn put a sample of their wares right into potential customers' hands thanks to a snap-fit mini glider incorporated into their business card design.
The simple but fully functional flyer easily assembles from three components that pop out of the card. The fuselage and wings give plenty of space to lay out all the key company info, and although the assembled plane may not fit back into your wallet so well, chances are you're not going to forget these guys any time soon.
Inspiration for your brand
The surface area provided by a business card may be small, but as this glider shows, that doesn't mean you can't have fun there with some laser cut designs. Taking an aspect of what your company does, and turning it into a simple 3D assembly, gives people an interactive way to engage with your brand and generate a memorable connection. Adding in the functional element of (in this example) a glider that can actually fly would make for a real conversation starter at events or in the retail environment.
This design came from the clever minds over at Rethink Communications, and you can see another DIY version from tinkerer Katy Gero.
Can you think of a playful laser cut business card conversion using the Ponoko Personal Factory? Let us know in the comments below. For more ideas for Agencies and Brands, see the other posts in the series.