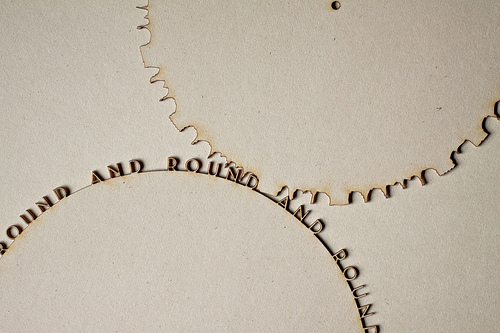 Round and round she goes, and where she stops, nobody knows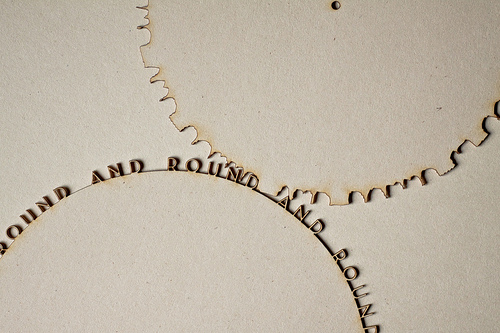 Check out this gem of a project from Mario Klingemann, otherwise known as Quasimondo. A few years back he whipped up a Typographic Gear Generator that is able to create pairs of wheels that interlock with mesmerising precision.
The gears can then be laser cut and added to your next mechanical marvel for all to enjoy. There is something whimsical and kind of cute about bundling in this extra layer to an otherwise run-of-the-mill laser cut component.
Pictured here (and in the following clip) is a laser cut geared wheel turning around a quote from the 1950's tv classic, The Original Amateur Hour. Other variations that Mario has tried out include a Muybridge-inspired horse in motion, demonstrating that the process works just as well with images as it does with text.
via Mario Klingemann