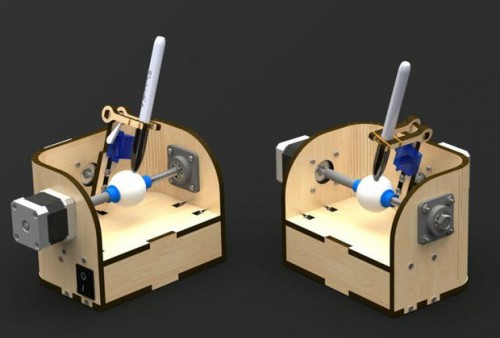 Teaching kids how to build their own mini making machines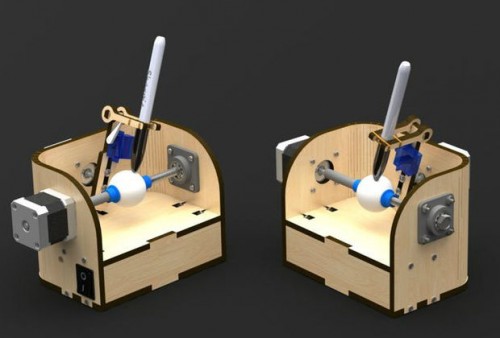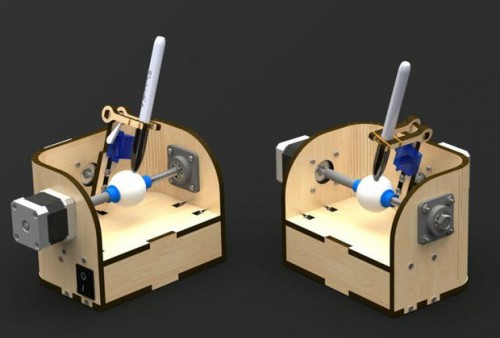 Designed for a workshop series that introduces kids to building their own motor controllers, the Sphere-O-Bot is a simple 2 axis CNC machine that can draw on small spherical surfaces. Suggested target spheres include ping pong balls, eggs and even golf balls are apparently worth a try.
There is a thorough tutorial on Instructables that will take you through the thinking behind the laser cut wooden design, and show just how to put it all together. Files are included for the laser cut structure as well as specs for all the hardware required to get the Sphere-O-Bot up and running.
This fun project was uploaded by Juan, a Maker Corps intern at the Children's Museum of Houston, who says:
"By building your Sphere-O-Bot using a laser cutter, you can achieve a clean look while also reducing the production time of your parts. This design also features an electronics bay for your wires, micro-controller and motor drivers."
via Instructables