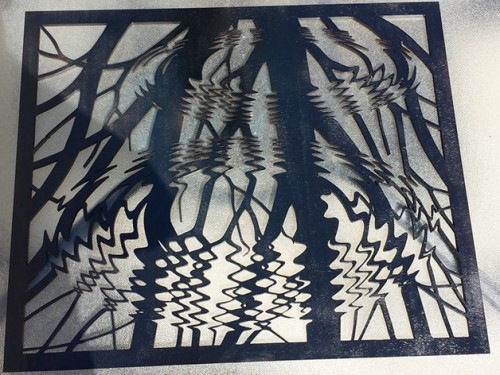 Leaves, MC Escher's Rippled Surface and some sci-fi just for fun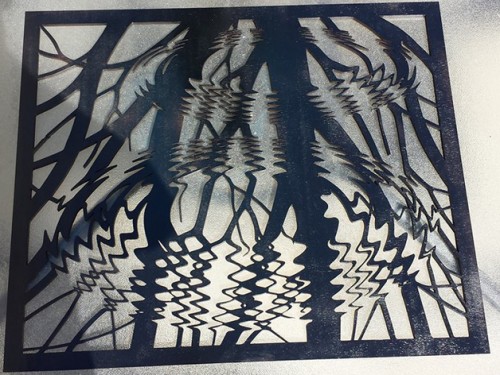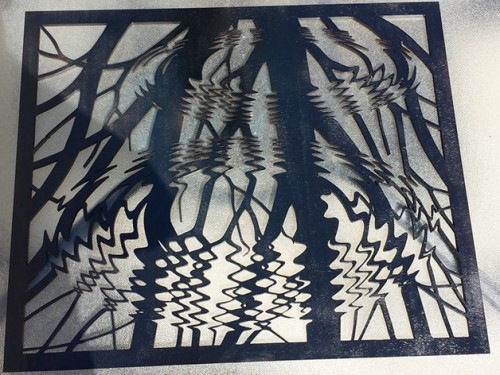 Using a laser cutter to add physical presence to 2D artworks can be really effective, as these recent explorations from Maxime Beauchemin show. Having kicked things off with a rather elegant laser etched ATAT walker, he then moved on to more everyday ephemeral visions.
Pictured above is an acrylic replication of MC Escher's iconic Rippled Surface print, where Maxime faithfully recreates the layered illusion of water surface, reflected trees and rippled distortion.
Turning to laser cut wood for another project, the delicate structure of a decaying leaf skeleton is revealed.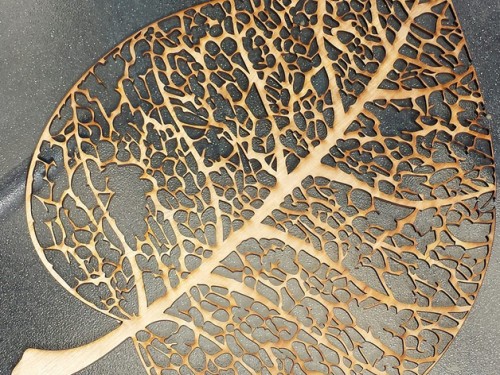 Capturing the beauty of nature in challenging, intriguing ways was one of Escher's specialties and the iconic imagery of his artwork translates into laser cutting very effectively.
See more from Maxime Beauchemin on Thingiverse, where you can download the files for the laser cut leaf, Rippled Surface… and also that ATAT walker we mentioned earlier!
via Thingiverse