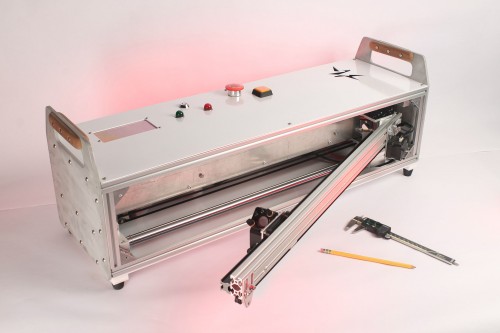 Space saving portable design takes laser cutting on the road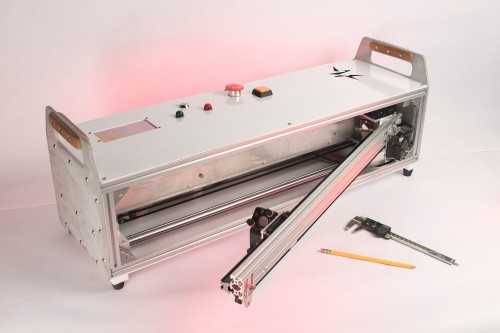 Here is another interesting DIY laser cutter project, this time featuring a novel departure from the standard construction we are used to seeing.
Instead of running within a constrained space, the compact laser cutter has an arm that swings out in a format reminiscent of the RepRap 3D printer.
When the laser cutter is in use the arm opens up to 90 degrees perpendicular to the box and the laser head runs along it.
The main structural elements are made from aluminium extrusions, and there are a few custom CNC milled and 3D printed components to fill in the gaps and connect other off-the-shelf parts.
This looks to be a novel way to build a laser cutter that you can take on the road with you. No more heavy equipment fixed in place in the workshop… just be careful not to set it up on your grandma's favourite coffee table!
For more info, including a thorough photo essay of the development process behind the fold-out laser cutter, click through to the source.