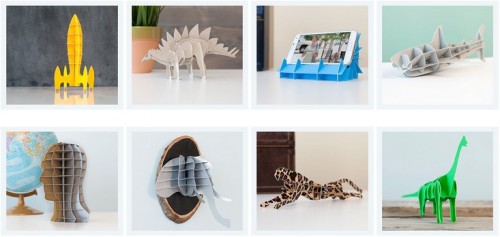 Giving 3D form to desktop cutting projects. Next stop, to the laser cutter!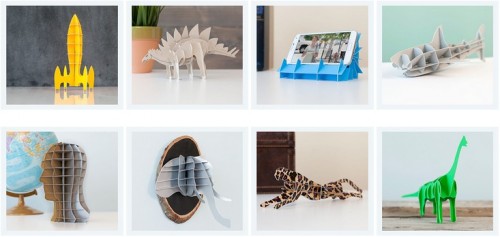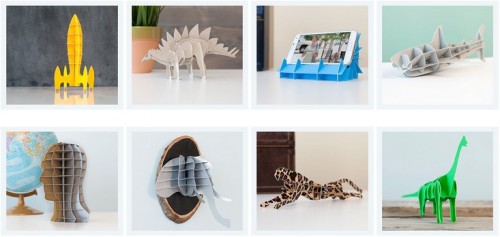 Already well established as the gold standard for bringing super-simple 3D construction to the DIY masses, Autodesk 123D has announced an exciting partnership that goes one step further. They've teamed up with Cricut, the guys responsible for desktop electronic cutting machines that induce equal measures of desire and envy amongst Makers and Crafters.
The collaboration features a new series of easy-to-assemble 3D DIY projects including dinosaurs, rocket ships, creatures and homewares that are all geared towards owners of the Cricut machines.

Now, while this is a clearly targeted partnership that brings the clever slicing technology of 123D Make to users in the Cricut community, it is also a welcome reminder of the resources that are readily available and can be easily incorporated into your laser cutting workflow.  

The transformation from 3D model to easily-assembled cutting pattern is something we get quite excited about here at Ponoko, and devices such as the Cricut Explore™ make this even more accessible. Although they are well and truly capable of producing high quality finished pieces, the Cricut stands out as a quick and accurate in-house prototyping machine.
Many designers benefit from using a Cricut before sending files off for laser cutting.  These desktop cutters truly are a big step up from a trusty old inkjet printer and an x-acto knife when it comes to visualising in 3D!
For further inspiration, check out Cricut's Autodesk Projects Page.
via 123D