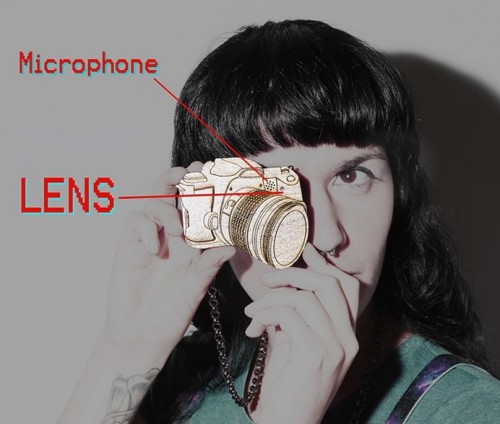 Q: When is a camera Not-A-Camera? A: When it's laser cut!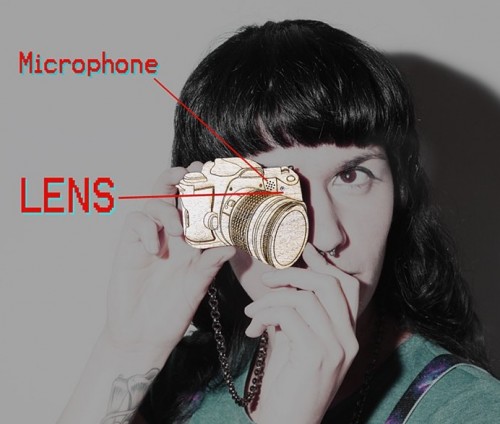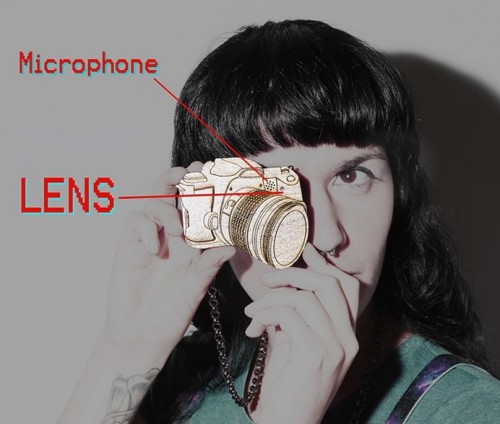 As an ornament, this laser cut and laser etched 2D wooden camera has its own charm. Just be sure to say cheese when you see someone wearing one, because there is more here than meets the eye.
Secreted inside the half-inch thick device are the tiny innards of a basic digital camera.
Olivia made the Not-A-Camera for her 101 year old grandmother, who has been a shutterbug ever since discovering a knack for photography back in her 90s.
Click through for a closer look as well as a shot of Grandma all set up for some snapping action.
The camera functions have been kept deliberately simple, with the ability to record HD video and save 1280 x 960 still images onto an SD card.
Here is the back-side of the camera, with clearly laid out instructions that identify each component and function.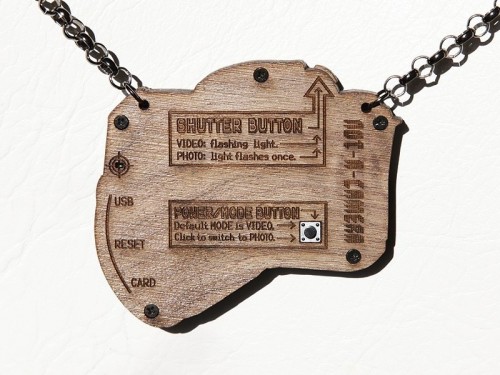 When viewed from the side, you can see the three layers of laser cut wood that house the electronics.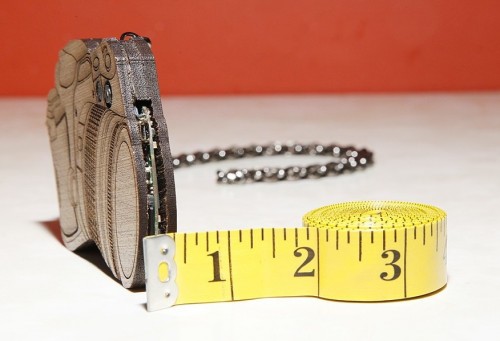 And here is Grandma, also named Olivia, ready to head out to capture her own unique view of the world using the original Not-A-Camera.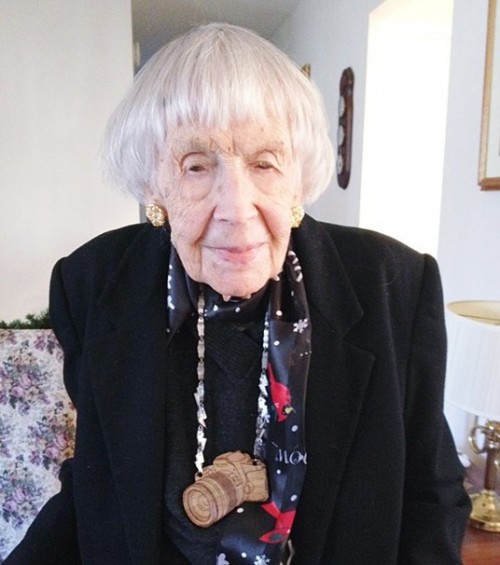 Reactions to this thoughtful gift have encouraged Olivia (who happens to be an NYC Resistor member) to invite artists to share their Not-A-Camera photography experiences. There is even a laser etched mirror acrylic version of the camera that is apparently 'perfect for taking selfies'.
You can learn more about this project on Olivia's Not-A-Camera project page.