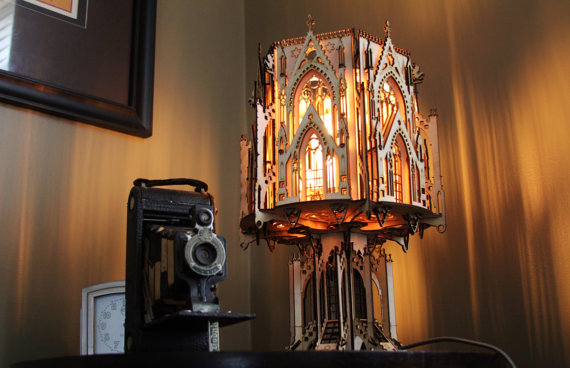 The Laser Cutter Roundup — a weekly dose of laser-cut love: #172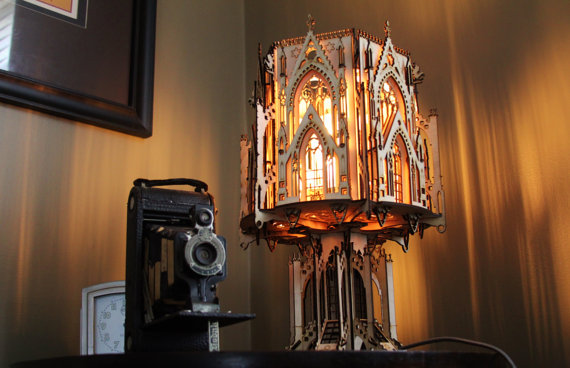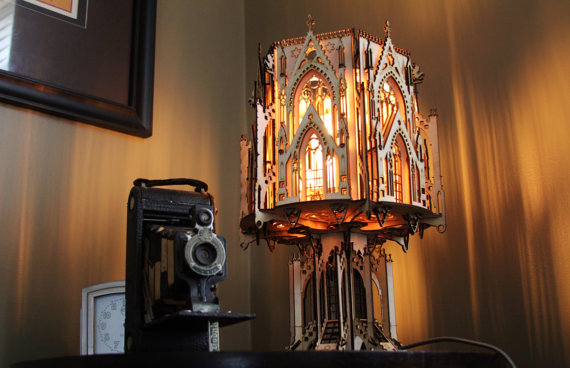 Above is a Gothic Architecture Wood Lamp from 1 Man 1 Garage.
Hey, Sam here collecting the post from The Laser Cutter.
Make sure you join TLC's Facebook page.
After the jump, dinosaurs, curls, and kickstarters…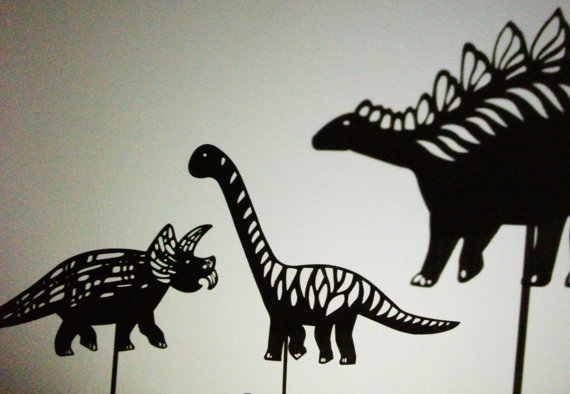 Above are laser cut chipboard dinosaur shadow puppets from Montana Toy Company.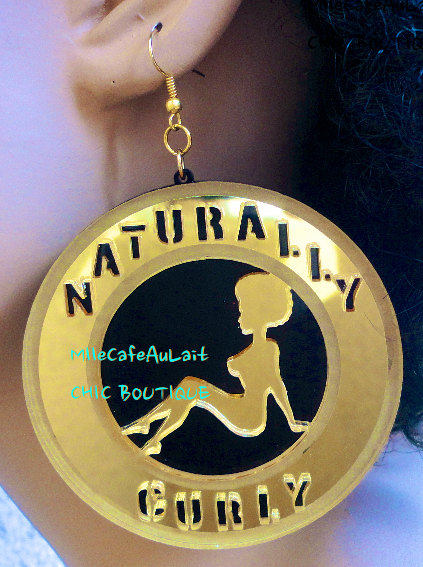 Above is a laser cut mirrored acrylic Naturally Curly earring from Mademoiselle Cafe Au Lait.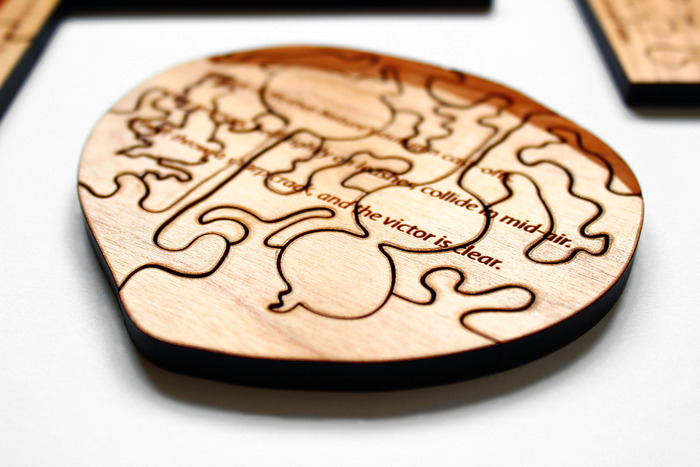 Above is a new laser cut Kickstarter from Rachel Happen.