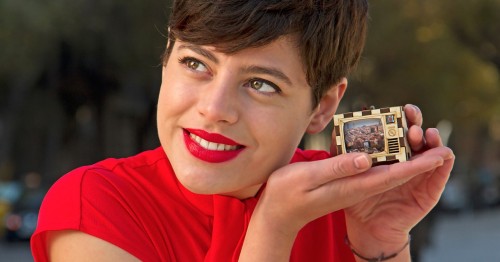 Las TV's laser cut souvenir captures the feel of a city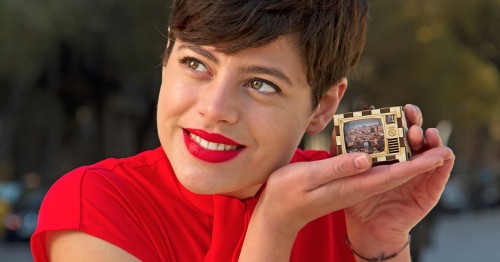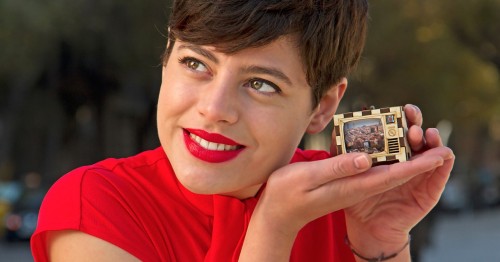 How do you capture the soul of a city? When it comes to the dynamic metropolis of Barcelona, there are so many vibrant cultural elements to choose from.
The Las TV's project came up with this cute little keepsake, which these Spaniards feel gives a snippet of daily life in their home town. Made from laser cut wood at Fab Lab Barcelona, the miniature retro-TV set has a nostalgic photo of the city on the screen, and at the push of a button it plays sounds recorded on the city streets.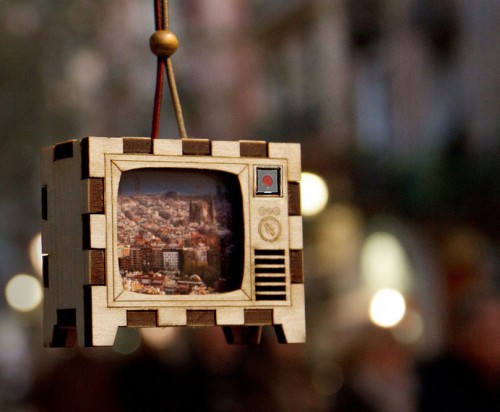 So it is now possible to hold the soul of Barcelona in your hand, and rekindle fond memories of this unique urban landscape.
"Las TV's seek to evoke an experience, share and exchange spaces, capture light, sound and time."
Click through to see a few pics of the laser cut wooden TV sets being produced at Fab Lab.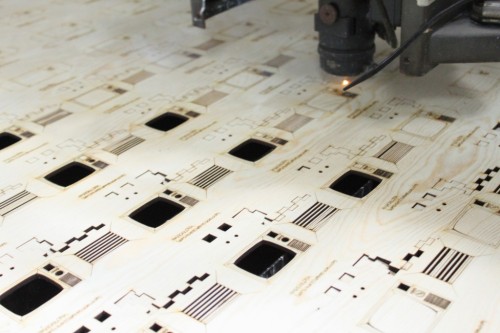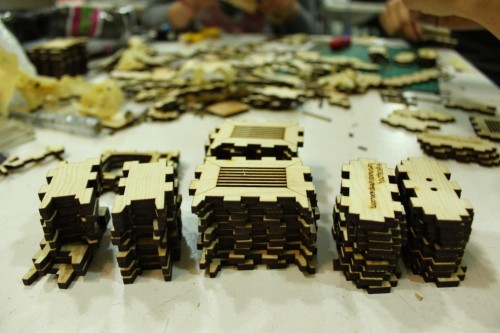 This is a good example of how easy it can be to have a strong impact when combining readily available digital manufacturing resources. Laser cutting, laser etching, printing and simple circuitry all come together in one neat package.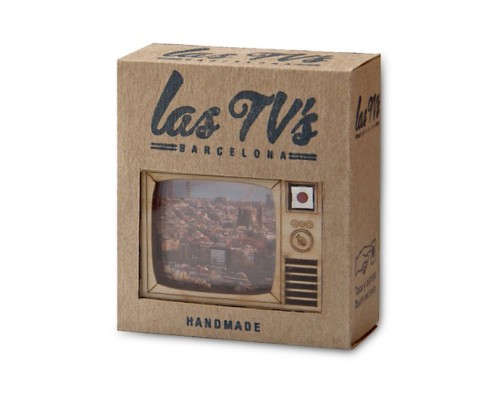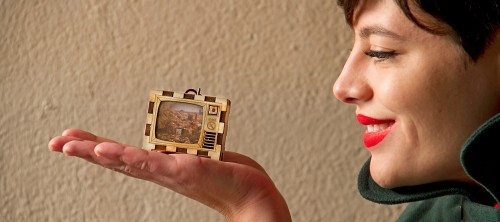 Learn more at Las TV's via Fab Lab Barcelona