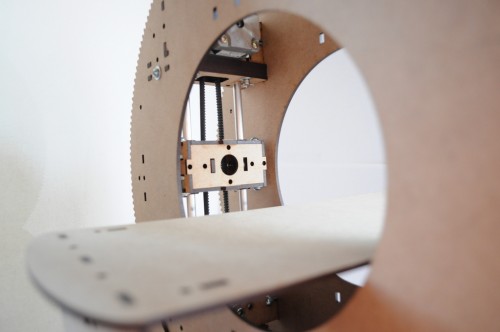 Taking a DIY approach to high tech imaging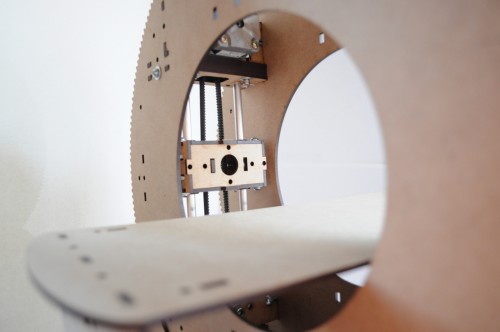 Providing the magical ability to scan not only the surface, but also to reveal details of the insides of an object, the CT (computed tomography) scanner has quite literally changed the way we see ourselves.
Modern CT scanners are frightfully expensive and are usually found in hospitals but Canadian-born Peter Jansen has built one himself out of laser cut wood.
"After seeing the cost for my CT scan, I decided it was time to try to build an open source desktop CT scanner for small objects, and to do it for much less than the cost of a single scan."
With a design quite similar to the early commercial CT scanners, Peter's device began as a quarter-scale laser cut acrylic version that he whipped up in a single day.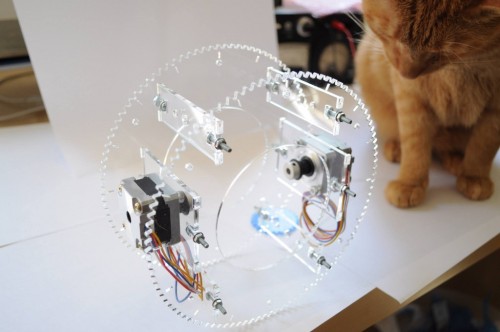 He then used this mockup to help refine the design, under the watchful gaze of a friendly house cat.
The way this scanner works is that a target object sits on a movable table that is then passed through a rotating ring. On one side of the ring is a low intensity x-ray source and on the other side there is a detector. It's all driven by an Arduino Uno with a custom shield that controls the stepper motors and interfaces with the x-ray detector.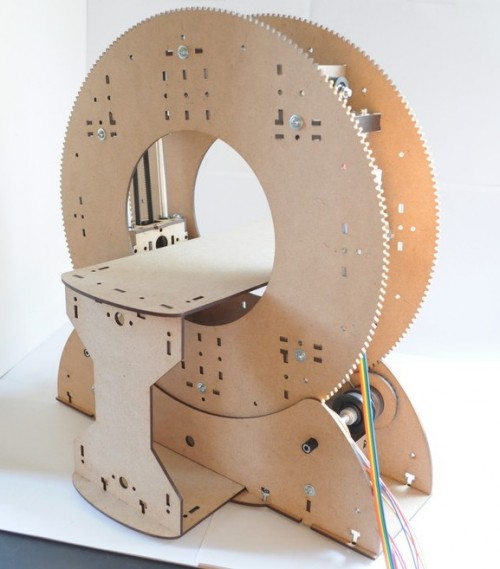 A lot of effort went in to designing the mechanism that rotates the large gantry. With laser cutting in mind, the gantry has become a giant cog that sits on top of a system of drive and idler cogs. This way, it can slowly be indexed to any specific angle. To ease the tendency for laser cut gears to slip or wear quickly, Peter also designed in a pulley and belt system that mounts on a rotary shaft to transfer motion.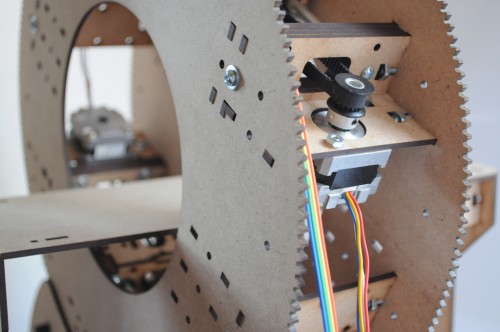 Results from this DIY CT scanner are impressive, all things considered. Peter has peered inside various fruits and vegetables as he works through the quirks of his device and learns the capabilities of the particular radiation source that he has chosen.
Check out this pepper, and resulting scan where the internal structure and even a few seeds are revealed: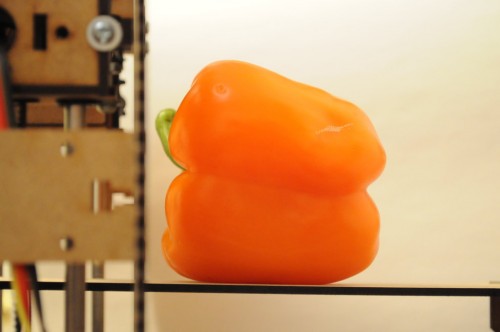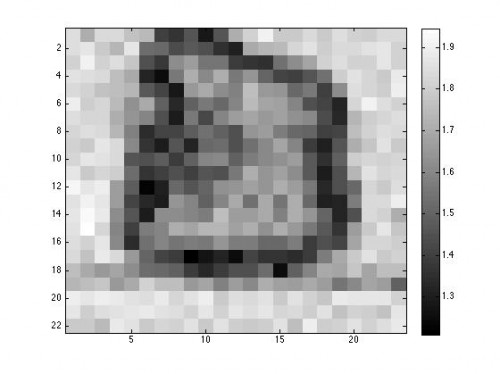 To see the full, in-depth story of this impressive open source laser cut CT scanner, click through to the project worklog.