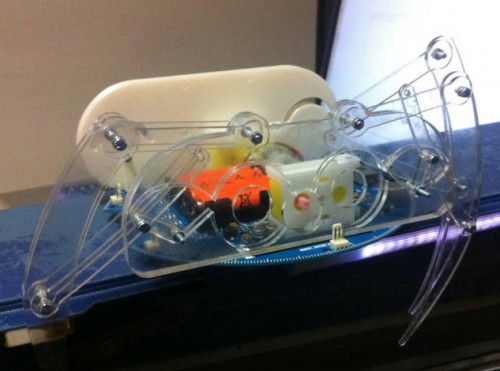 OFFRobot design iterations resolved using laser cutting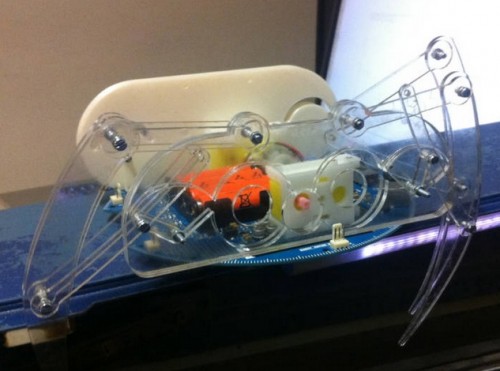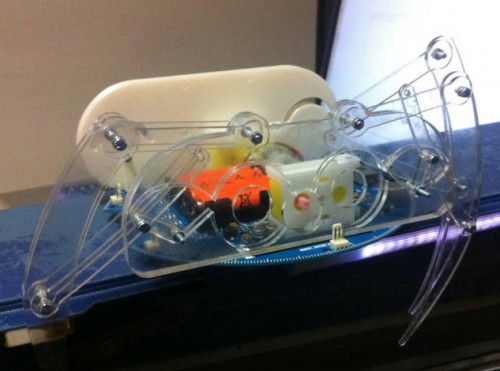 Responding to the tempting possibilities posed by the Hack The Arduino Robot challenge, the OFFRobot is a neat little walker designed by John Rees from the UK.
He's documented his development process and thoughts along the way, from design of the walking mechanism (including inspiration from Disney Research and the ever-impressive Strandbeest) through to various stages of laser cut and 3d printed leg assemblies.
One interesting point to note is that John's prototyping went from laser cut cardboard in the early stages, on to laser cut plywood and then 3d printing which came into play once the design was more resolved.
With the deadline of the competition looming, he went back to laser cutting in acrylic for the final burst.
"I did more 3d printing. It gave me some great, really solid and light pieces but I left it too late to print everything, so I will revert to laser cutting once again!"
By 'reverting' back to laser cutting for the robot's legs and gears, John was able to achieve reliable, accurate and tangible results really quickly. That's one of the major advantages of laser cutting – the unrivalled speed and precision.
Here's a look at how the OFFRobot mechanism works:
Read more at OFFRobot.