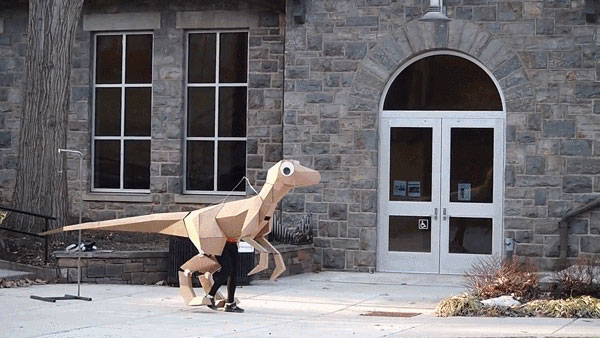 Dinosaur costume roams the streets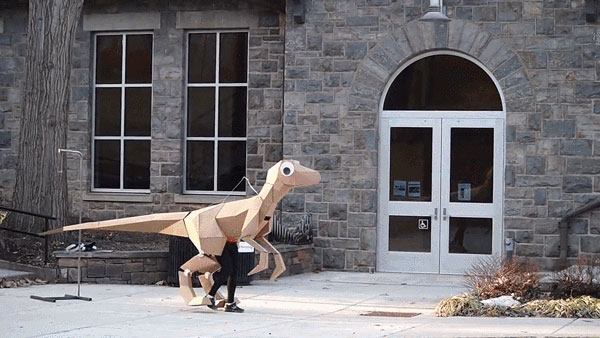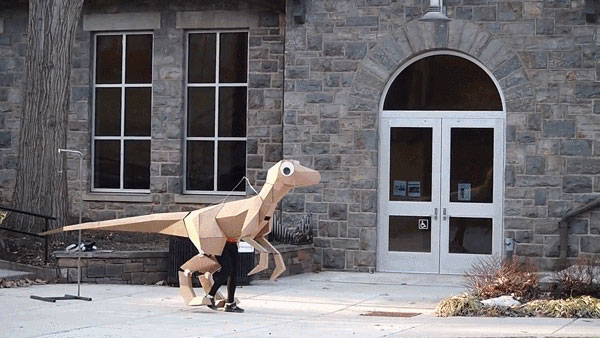 Meet Felix. As you can tell from his gentle gaze, Felix is a friendly dinosaur and he loves to head out for a leisurely stroll.
Originally conceived (and worn) by Lisa Glover while exploring Industrial Origami as a part of her university studies, this jaw-dropping laser cut cardboard costume deservedly won her first place at a Halloween costume party in 2013.
The response to her 15 foot long wearable creation was so overwhelmingly positive that Lisa decided she had no option but to share it around. So she set out to re-engineer the jurassic costume into a form that is more manageable, and which is now the focus of a successful Kickstarter campaign.
Eager, cashed-up backers can get their legs into a giant velociraptor suit of their own, but for the rest of us there are some neat smaller rewards on offer.
Watch Lisa and Felix out for a stroll, and discover more at KitRex or on Kickstarter.