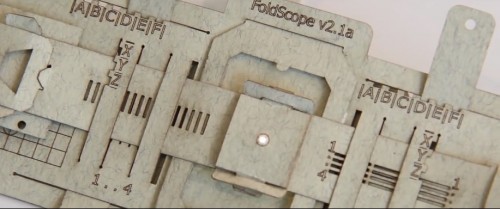 Ingenious optical device folded from a single sheet of paper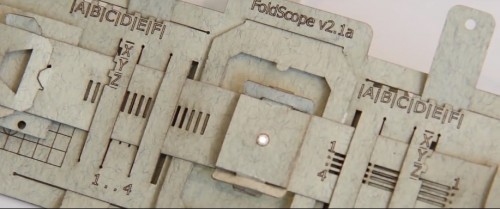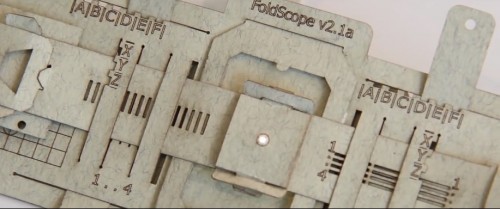 With diseases such as Malaria still causing serious trouble across the globe, there is a real need for major change in the way fieldwork is carried out.
Researchers at Stanford University's Prakash Lab have developed a laser cut microscope that costs just 50 cents to produce and boasts performance that rivals standard lab equipment.
At the heart of a process that has been dubbed 'Use and Throw Microscopy', the laser cut Foldscope is so cheap to make that it can be considered a disposable device. The origami inspired pattern snaps out of a single sheet of paper and easily assembles in minutes.
"It was a hard challenge thinking of making the best possible instrument, but almost for free."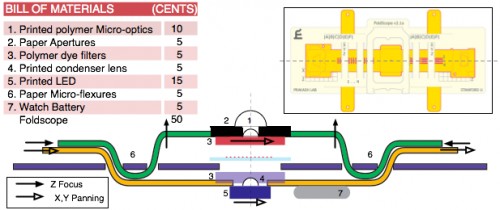 The parts and production may be cheap, but the performance packs a serious punch. Providing over 2,000x magnification and sub-micron 800nm resolution, the assembled device is small enough to fit in a pocket and can withstand considerably rough handling including being stomped on and generally thrown about.
While most of us are having fun with our creative laser cutting projects, it is heartening to see how some clever thinking can turn laser cutting towards helping solve matters of life and death. Learn more about how this was achieved in the following clip from TEDGlobal.
Manu Prakash and his team are excited to explore further applications of the Foldscope and have already envisaged usage beyond global health and science education.
The call has gone out for people to become a part of the 10,000 strong beta program to test the microscopes and develop a broad-reaching field manual.