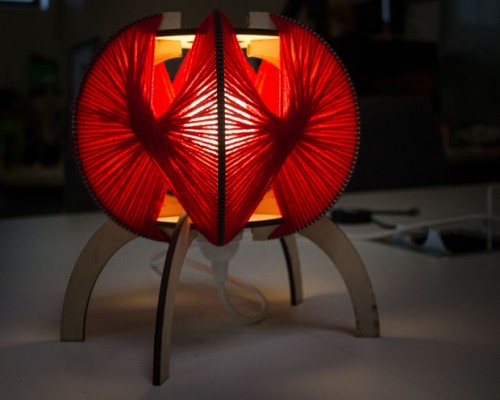 Wrapping up that retro style with a laser cut wooden frame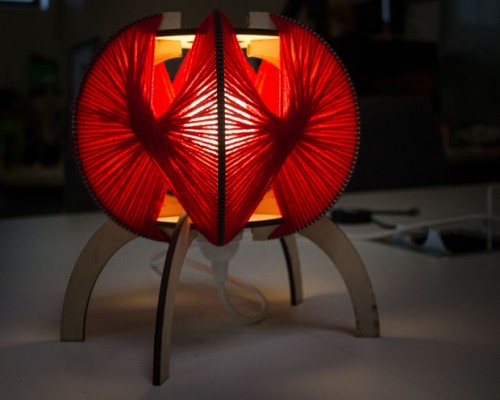 At some stage, we've probably all done a little parabolic line art. Whether it was in the back cover of a school textbook, or with a series of nails and string on a piece of plywood… there is something about the way those curves and straight lines work together that draws people in. Particularly if you are a fan of 1970's decor.
Audrey Love has given this retro geometric art form a digital twist by laser cutting a wooden frame for her Parabolic String Lamp on Instructables.
I examined closely and figured out how the illusions of curves appeared in the string art. I was curious if the same principle could be applied to a curved dimensional object.
The laser cutter was handy because it enabled her to quickly produce the numerous notched holes that the string feeds through. All in all, it only took five minutes to cut all the parts out. Here is the laser cutter in action: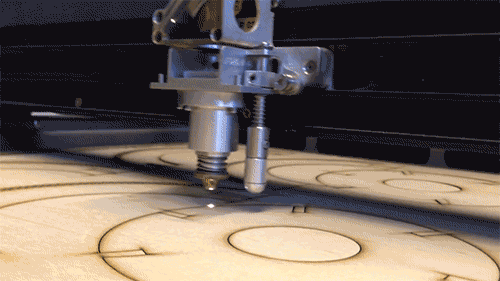 Check out the Instructables post to see Audrey's step-by-step process, where you can also download the pattern to make a Parabolic String Lamp of your own.
Instructables: Parabolic String Lamp