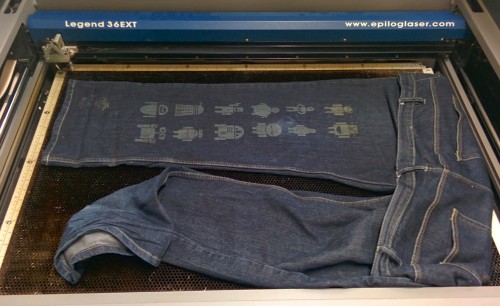 Using a laser cutter to give old denim a new kick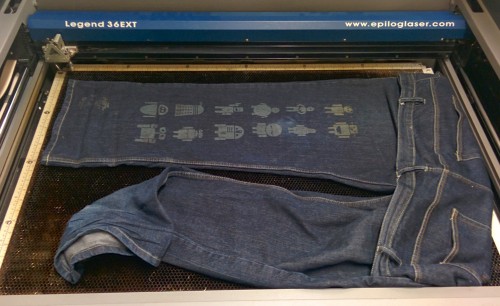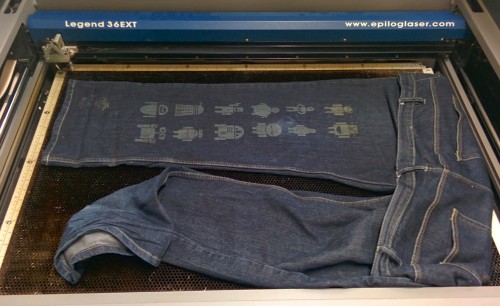 When he's not building laser cut wooden hexapods and other robotic wonders, Queron Williams likes to discover new ways to get creative with a laser cutter.
In this recent exploration, he gives an old pair of jeans a fresh makeover – and even managed to remain true to the Robot theme!
Laser cut clothing is something we've seen before, but using the laser cutter to etch fabrics takes a little more fine tuning. There isn't a lot of room for error, as Williams found out when he began with a 'leather etch' setting on his laser cutter. Etching patterns into denim requires a more delicate touch, and here's what it looks like when you get the settings right: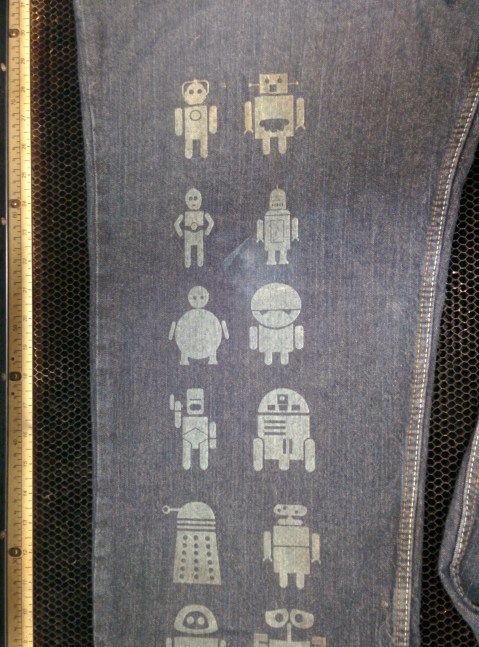 The robot designs are from illustrator mattcantdraw, and they appear to transpose quite nicely onto the denim material.
"I'm actually very pleased with how this turned out, the effect produced looks like natural fade, but only in specific areas. I love that these jeans have gone from boring 'off the shelf' to something interesting and individual."
via Qbotics