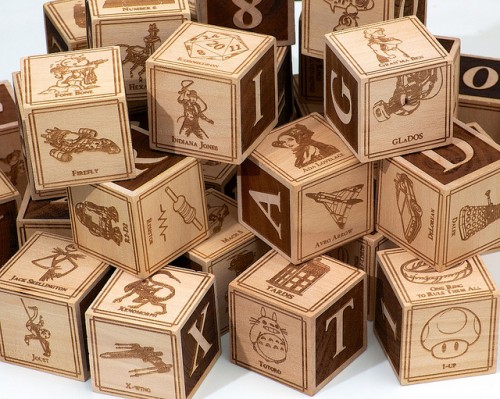 Dedicated dad creates laser etched block set for his newborn son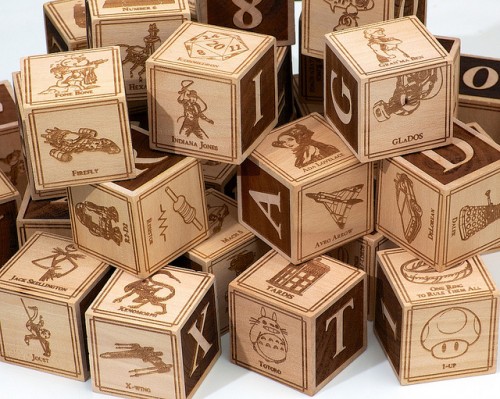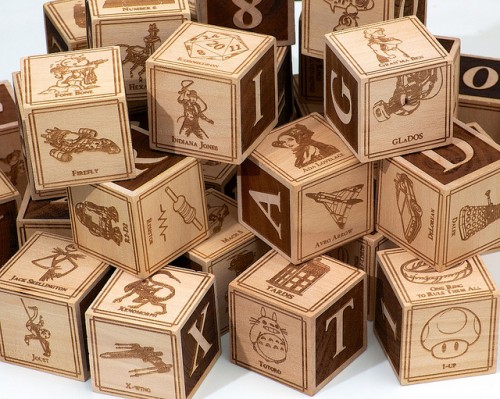 Ensuring that his son's education starts off on the right path, Jonathan Guberman tinkered away for almost a year to create this fantastic set of wooden alphabet blocks.
Decorated with the things he and his wife are looking forward to sharing with their son, the collection contains 134 laser etched images and icons from some of their favourite movies, TV shows, books, video games and popular culture.
Across the 26 English letter and ten digit blocks, the featured decorations were selected to maintain an even gender balance. Having originally started with each letter showing one movie, character, game etc; it soon became clear that this would be too limiting and the selection process was broadened. Apparently cats were included at his wife's insistence.
The hardest part was having to cut certain images because there wasn't enough space; I guess it's incentive to have another kid so I have an excuse to make another set.
There is a neat little breakdown of the development process and a few other insights over on Jonathan's blog. You can also see the full list of iconic items, and it's well worth heading to the flickr set that showcases each block in all its detail.
Regular readers may remember the rather clever Automatypewriter, another fun project from Jonathan.
Alphabet Blocks via Laughing Squid