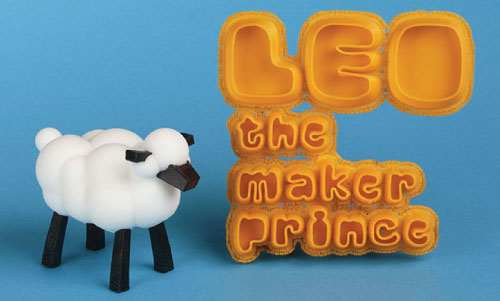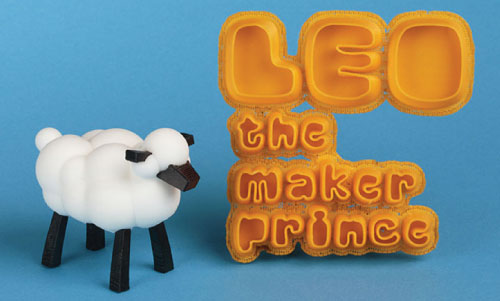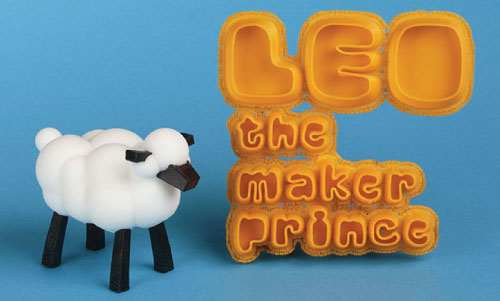 This week, Ponoko has partnered with author and designer Carla Diana to give away five free copies of her new book for kids (and adults!), LEO the Maker Prince.
The first book about 3D printing for children, LEO follows the adventures of Carla and her friend LEO, a 3D printer. Chancing upon each other during a New York hurricane, Carla and LEO traverse the fascinating new world of 3D printing and all of the creativity and common sense solutions that it offers. LEO is a machine; Carla is an accountant who had always dreamed of being an artist. Together, they discover how personal fabrication can, has, and will continue to change the world. It certainly changes Carla.
Published by Maker Media, each creation featured in LEO can be downloaded for free and produced on your home 3D printer. 3D printing isn't magic, but LEO the Maker Prince is. Written for anyone who wants to learn more about 3D printing, this book explores today's emerging technologies in a way that makes it understandable to readers of all ages.
How to Enter:
Leave a comment telling us what character(s) from which favorite children's story book you'd like to 3D print—and why.
Details:
You may enter as often as you like between Jan. 13-17, 2014, but each submission idea must be distinct from your last. Repeat or similar entries from the same applicant will be disqualified. Author Carla Diana and a representative from Maker Media will choose the top five suggestions from your comments. And yes, creativity and smarts do matter.
Prizes:
Five winners will each receive a free copy of LEO the Maker Prince either as a PDF or hard copy, depending (the vagaries of shipping constraints outside the U.S. may determine).
Deadline:
Sweepstakes closes at 10pmPST on Friday, Jan. 17, 2014. Winners will be notified by Monday, Jan. 20, 2014, and announced in an update to this post.