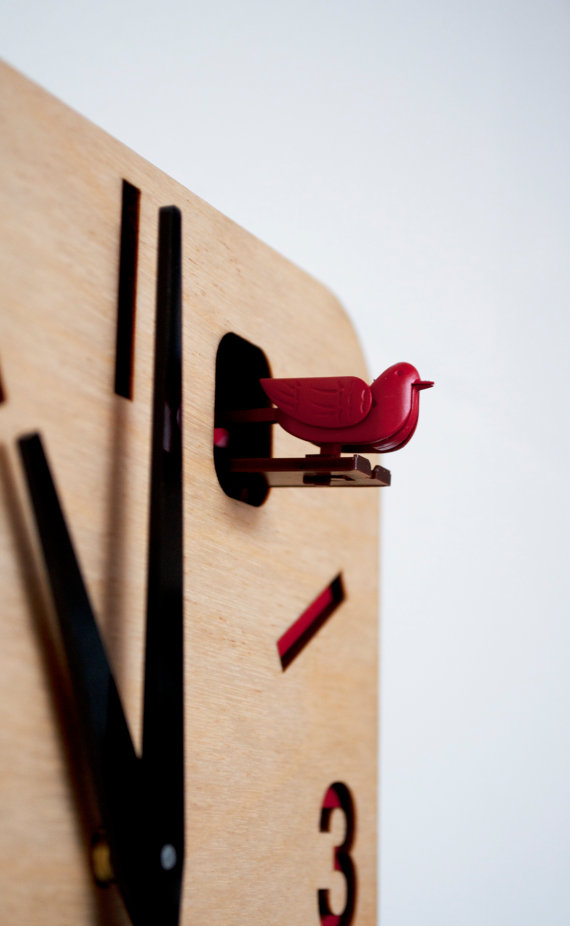 The Laser Cutter Roundup — a weekly dose of laser-cut love: #157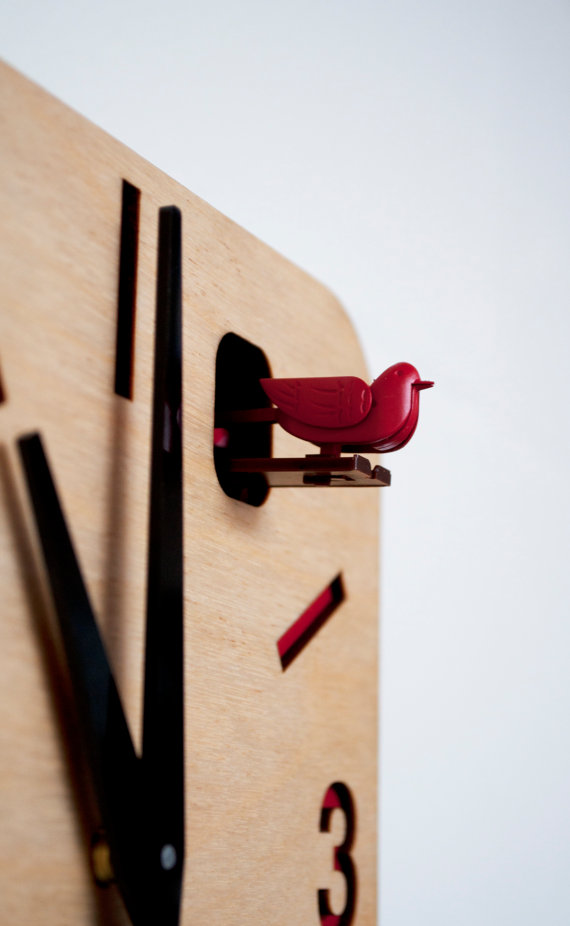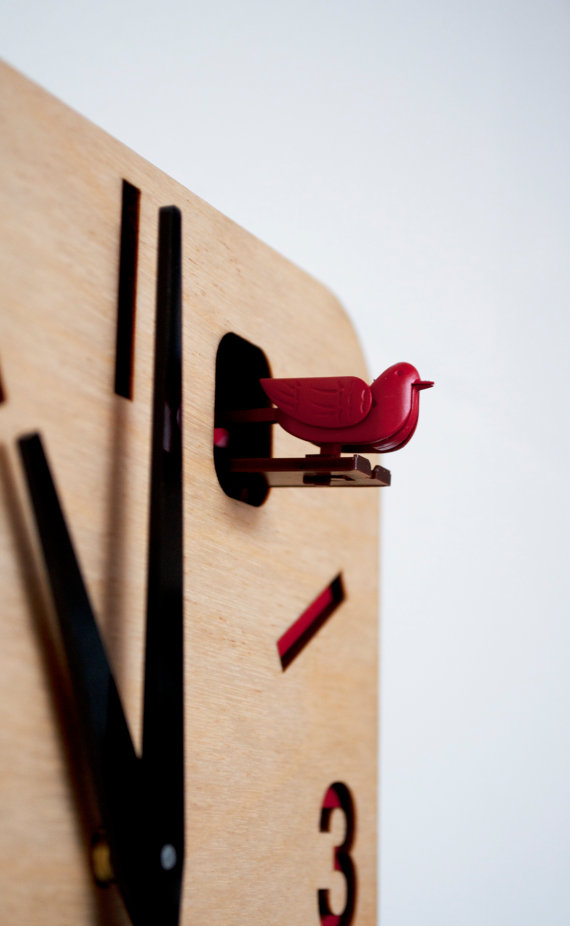 Hey, Sam here collecting the post from The Laser Cutter.
Make sure you join TLC's Facebook page.
Above is a laser cut birch plywood cuckoo clock from Pedromealha.
After the jump, bulldogs, sparrows, terrariums, Johnny Bravo, and a 3D printer…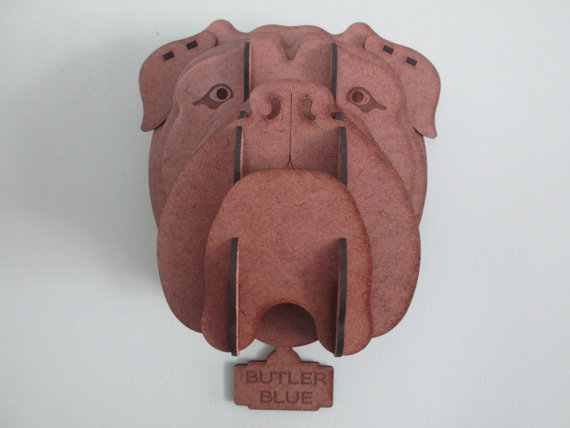 Above is a laser cut hardboard bulldog head from True Ambition 99.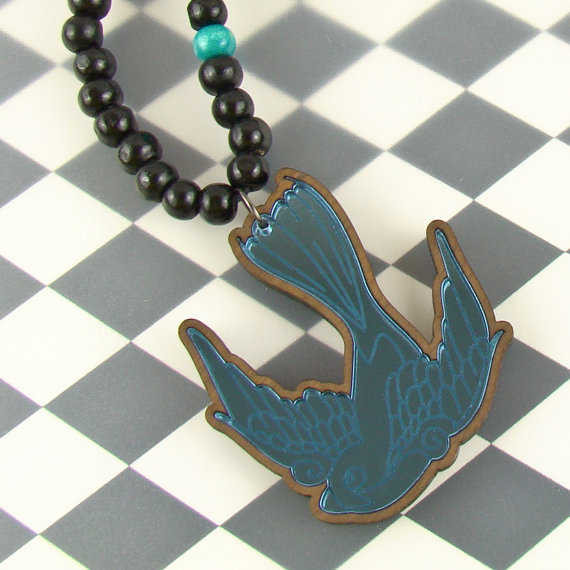 Above is a laser cut and etched inlaid mirrored acrylic sparrow necklace from Esoteric London.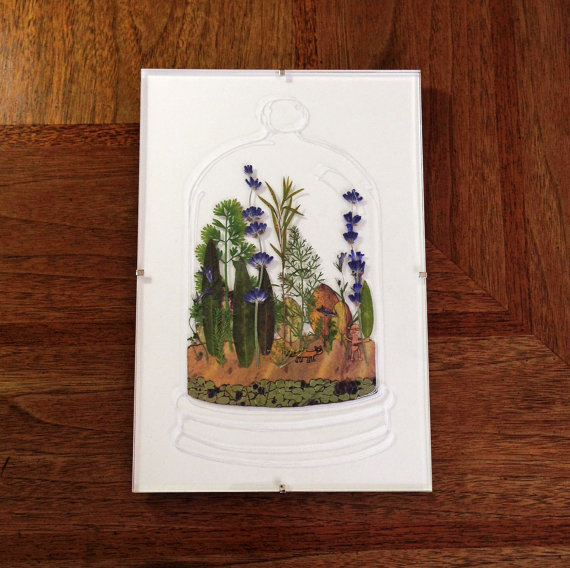 Above is a Flat Terrarium with laser cut leather pebbles from Rosenkranz & Co. See other works at Rosenkranzandco.com.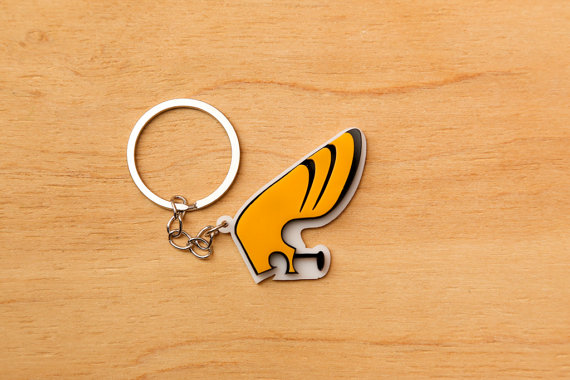 Above is a laser cut acrylic Johnny Bravo key chain from Space Sheep Laser.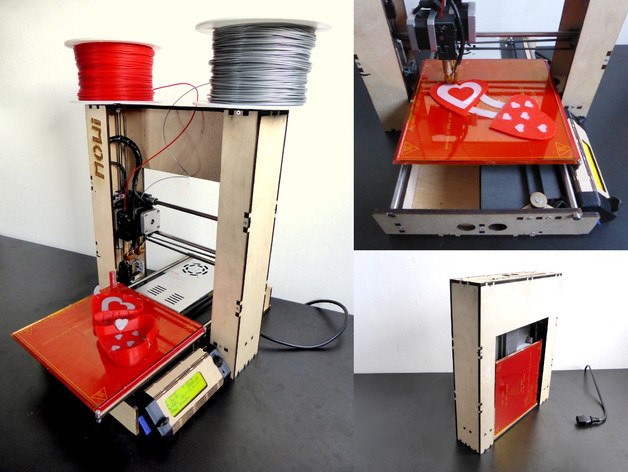 Above is a Mowi Printer with a laser cut chassis from Monique de Wilt – read more at Thingiverse.