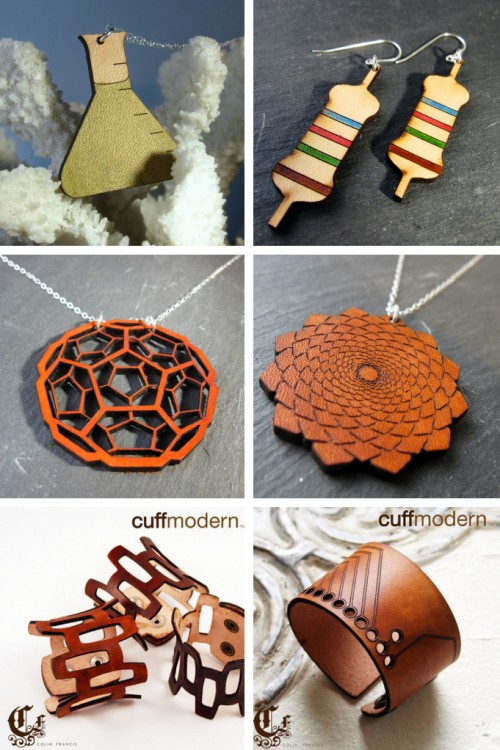 Laser cut leather accessories to keep you looking sharp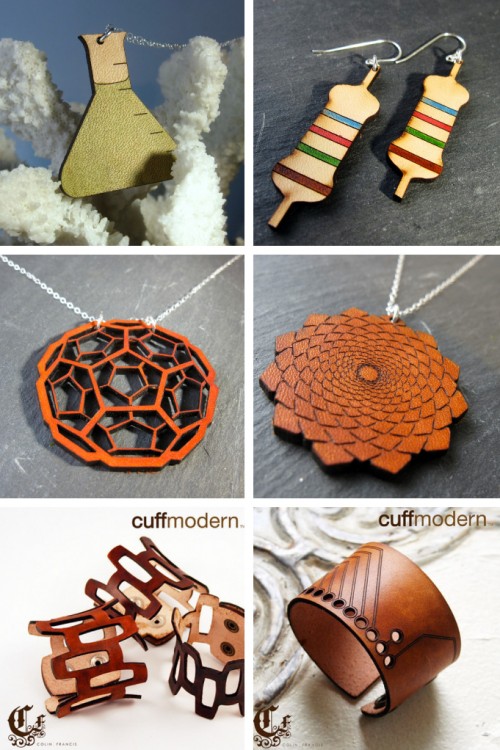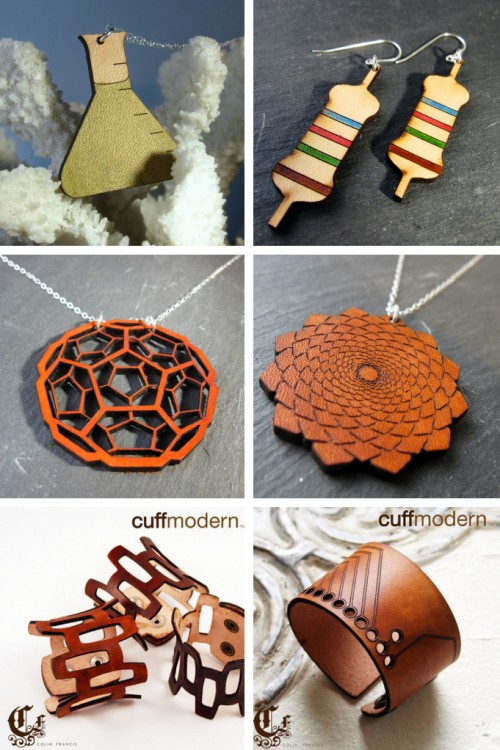 If you're out there struttin' your stuff in the world of high fashion, there is a chance that you have seen some pretty fancy laser cut clothing and accessories on the catwalks.
Providing plenty of inspiration to draw on, designers and makers continue to show us that it's easier than ever to create interesting looking laser cut leather accessories. Artists who work with leather comment on the versatility of this material, with variations in the supple qualities further enhanced by the colour tones brought out in the tanning process.
Pictured above are just a few examples of what can be achieved once you know your way around laser cutting in leather.
The first four laser cut leather items are from Polymath Design Lab, with images thanks to Shannon Henry on Flickr. Below that are two of Colin Francis' leather cuffs from Cuffmodern in the Ponoko Showroom.
Have you ever wanted to give leather a try? Explore your creativity with leather in the Ponoko Personal Factory.