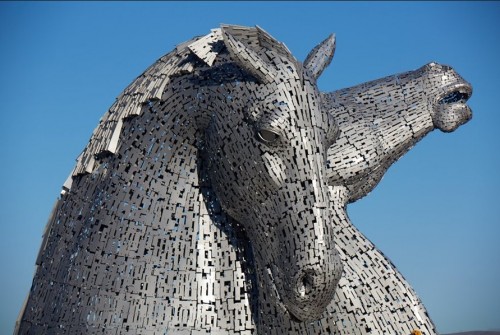 Towering over the Scottish landscape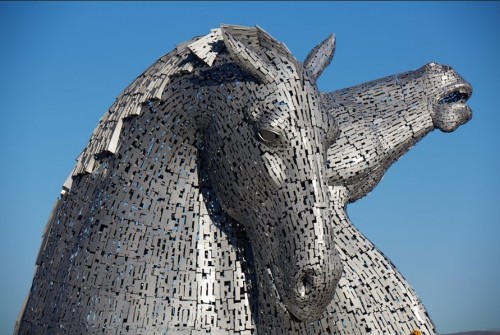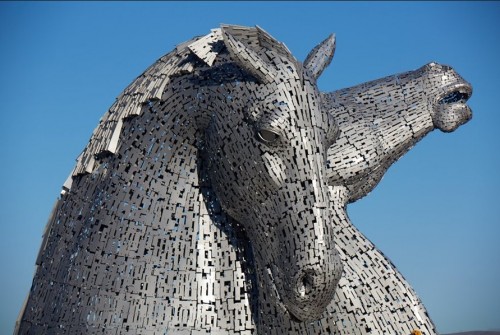 Here is a treat for lovers of laser cutting on a grand scale. Celebrating the horse-powered heritage of Scotland, Andy Scott's The Kelpies is a monument to both the past and the future.
Representing two dynamic Clydesdale horse heads rearing up from the landscape, this colossal laser cut sculpture is nearing completion after 7 years of development. It has taken some serious engineering to pull the project together, and the results will be awe-inspiring for visitors to the site when it opens in 2014.
Continue reading for more info and images of the construction process, engineering and design development.  
Reaching a height of 30m (99 feet), The Kelpies were modelled on actual horses living in Glasgow. Upon completion, the public will be able to enter the interior of the giant forms as they tower over the site at Falkirk, where workhorses played such an important role in industry. It is rumoured that Falkirk was once home to the world's largest horse – a clydesdale named Carnera who hauled wagons during the industrial boom of the 1930's.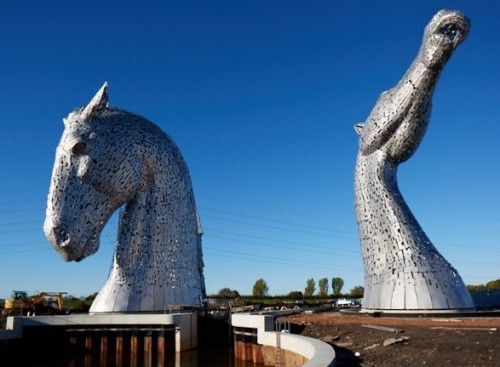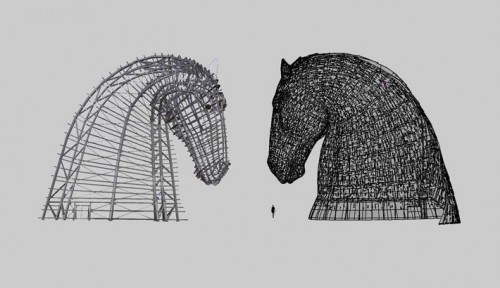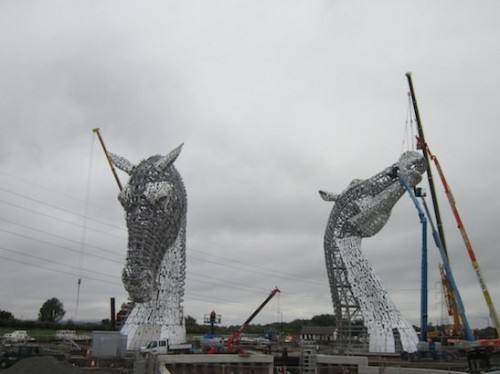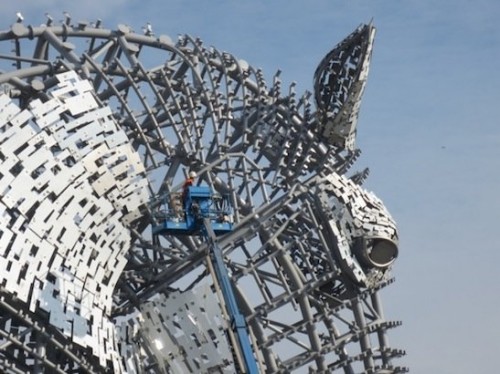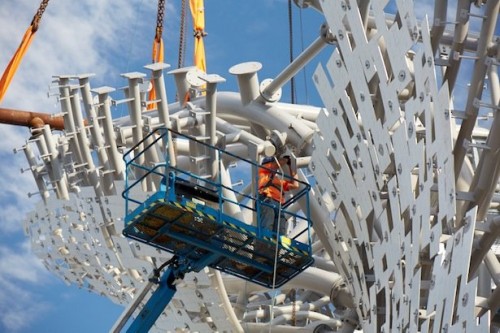 The complex structures were resolved through a series of tenth-scale maquettes that have been touring USA to raise awareness for the project. These 3m sculptures have a majestic beauty that hints at the impact of the final installation in Scotland.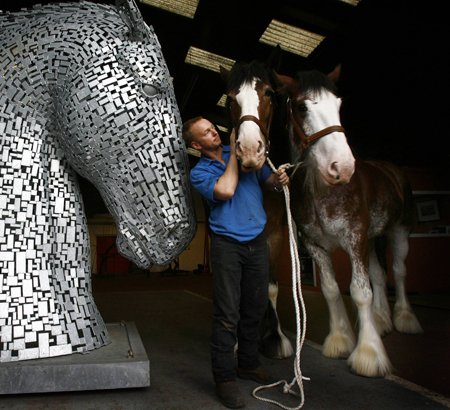 Andy Scott poses with one of the maquettes and two of his equine models.
The Kelpies via Colossal