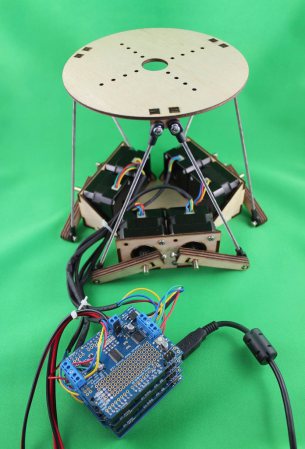 Keeping projects in balance with DIY robotic device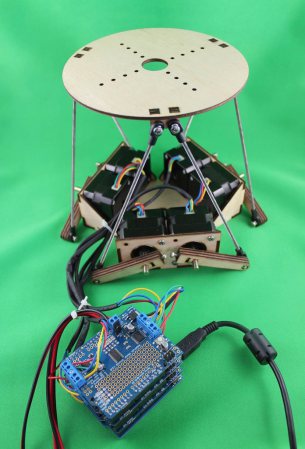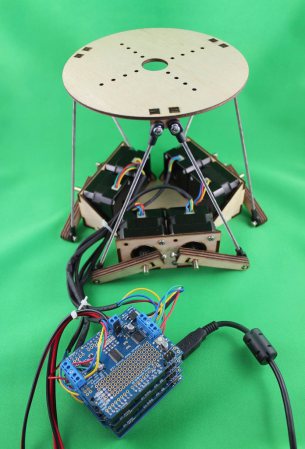 The Stewart platform is an ingenious robotic device that provides flexible movement of a working surface across six degrees of freedom. Often used to support flight simulators and telescopes, they are also an essential component of many serious university projects.
After observing that more time is often spent on preparing a reliable platform than on the project itself, Dan Royer has set out to build a standard platform that universities can make use of across a range of projects.
Large Stewart platforms use hydraulics to manipulate heavy loads quickly and precisely. Currently, Dan's version works on a smaller scale using a platform built from laser cut wood with stepper motors providing motion control.
It is quite a challenge to deliver mechanical precision that is also strong and smooth when in motion. The test rigs that Dan has constructed are powered by Adafruit's stepper motor controller boards, all driven by an Arduino. The task of keeping all six stepper motors working together is particularly tricky, so in pursuit of the most stable outcome the Gcode demo software is available as an open source download on github.
Marginally Clever via Hack a Day