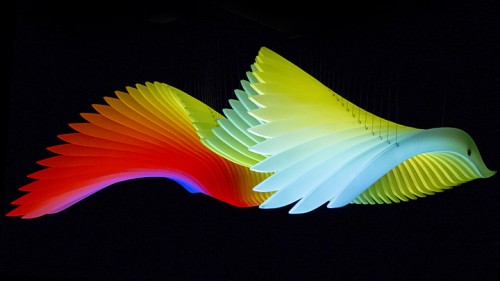 Creation story features in First Peoples exhibit at Melbourne Museum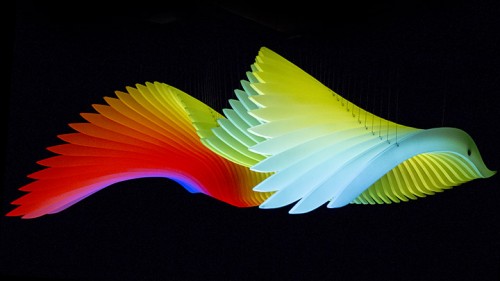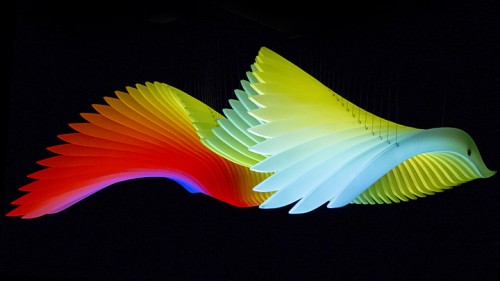 Interactive design gurus ENESS have used the latest in digital manufacturing technologies to give form to the spiritual history of one of the world's oldest continuing cultures.
First Peoples is an exhibition at the Melbourne Museum in Australia, where the creation story of Bunjil, a mythic wedge-tailed eagle, has been brought to life in the form of a 2.2m kinetic sculpture.
The stylised laser-cut acrylic feathers undulate with mysterious rhythm, while a computer controlled projection is mapping graphics simultaneously onto each blade in real-time, driven by motion-tracking and some sophisticated custom software. A song-like narration read by Aboriginal actors guides the viewer, as the display literally glows and pulses with life.
"…the scuplture simulates the omni-present nature of creation and universal motion. Visitors are meant to be inspired in the same way Victoria's first inhabitants were by Bunjil's power."
See more of the story on how the thinking behind this inspirational exhibit; how it was made and also catch a few glimpses of the motion and projection artwork in action after the break.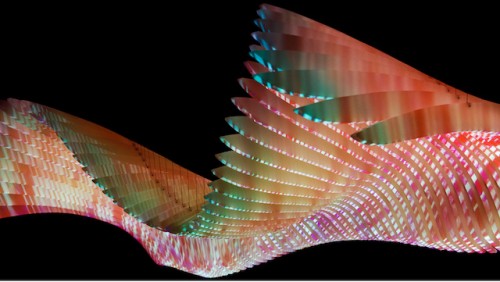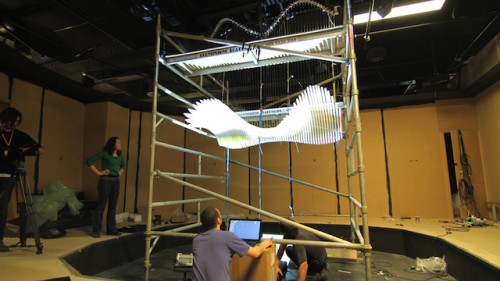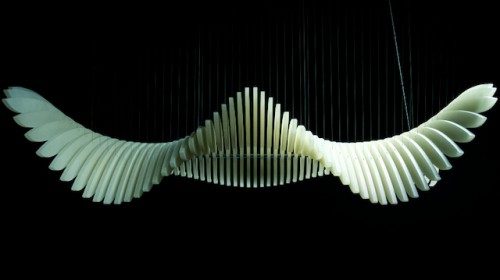 First Peoples will be on display at the Melbourne Museum for the next ten years, so there is plenty of time for all of us to make it down there to see one of the most beautiful examples of how laser cutting in acrylic can be a truly transformative experience.
ENESS via The Creators Project