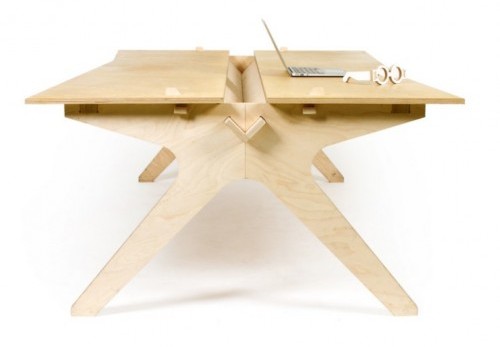 Open source micro-factory turns your local laser cutter/CNC into a private IKEA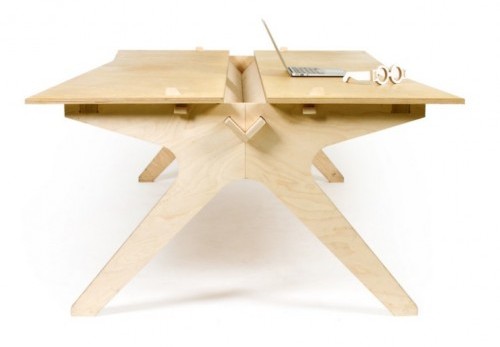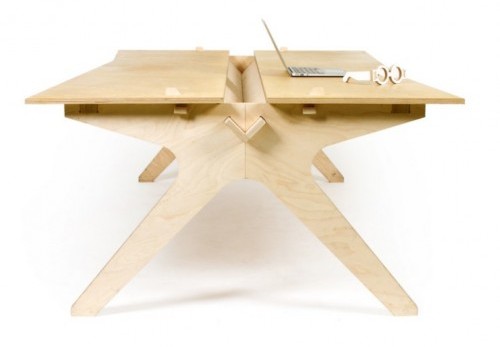 Exploring new models for open and collaborative digitally fabricated design, OpenDesk aims to become the destination of choice for modern open source furniture.
"By downloading, printing, purchasing or customising an OpenDesk, you're helping to create a new way of buying products. One that's more transparent, sustainable and flexible than current manufacturing models".
With a growing repository of clever, flexible products from a number of designers, the OpenDesk model enables people to choose at what level they wish to engage with the manufacturing process.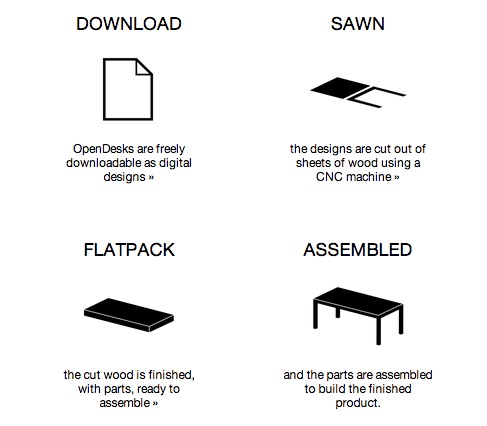 The OpenDesk network helps create laser cut furniture from wood and other materials for less
Got a laser cutter of your own, or know someone with a CNC machine just down the road? Then you can download comprehensive drawings that are ready to send straight to the machine. Perhaps you're not a carpenter or maker yourself but are happy with the flatpack IKEA process. OpenDesk puts you in touch with a workshop in your area, where the design can be cut and finished (oiled, sanded, polished etc) and sent to your door for you to assemble. If hands-off is more your style, there is even an option for a professional to whip it all together for you.
The idea is that the more work you do, the lower the cost will be. Of course, in many locations the OpenDesk network may not yet have makers who can deliver or assemble – so some users will be forced to buy flat-pack or arrange the making themselves.  
A new way to distribute laser cut wood products
What makes this particularly interesting is that there is a robust commercial underpinning that combines the democratisation of design with ecommerce and a more open interaction between designers, makers and end users.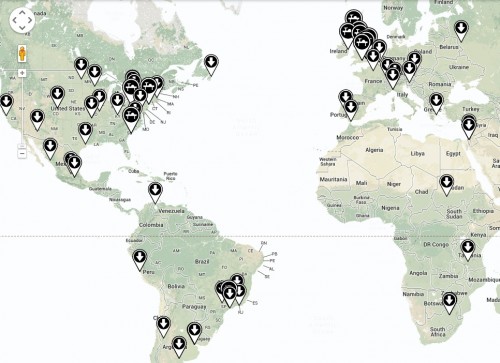 It is anticipated that distributing shareable digital laser cut designs and tapping in to digital fabrication networks will lead to a new kind of hyper-local supply chain. Incorporated into this will be a royalty system for the designers, and a ratings/review process for manufacturers inspired by the eBay reputational model.
"…makers comment on how well a piece was designed – how makeable it was – and how well they made it from a consumer point of view.
It's establishing a different relationship." – Joni Steiner, OpenDesk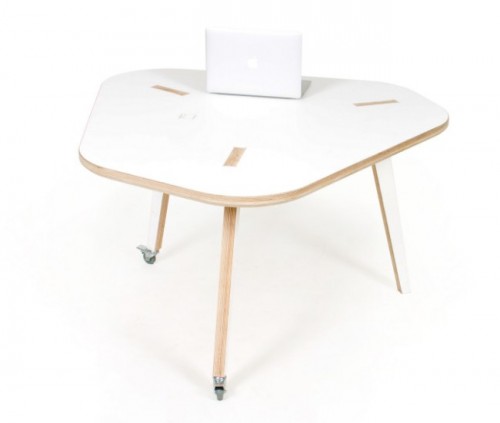 OpenDesk home town is in Haymarket, London and the network of hubs is growing fast.
OpenDesk via SolidSmack