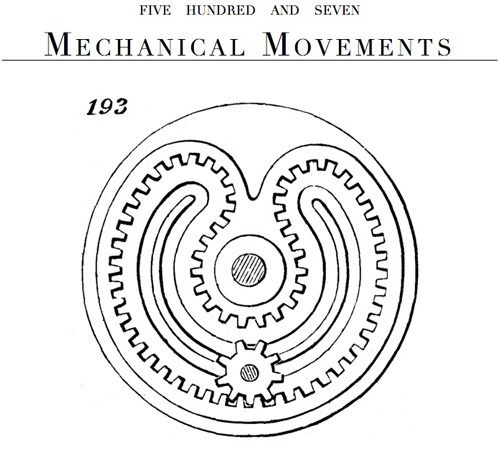 Vintage technical publication still grooving after all those years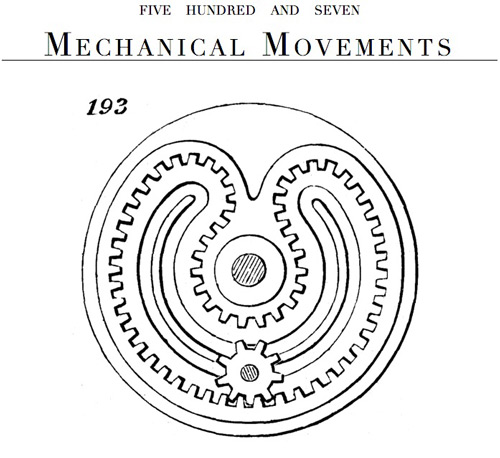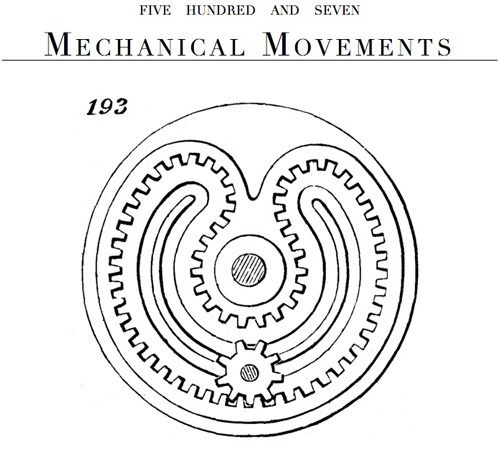 Before we had those nifty little electronic transistors to build nicknacks and devices out of, machines and the designers behind them relied on mechanical precision to perform tasks. Bringing to light the 1868 publication by Henry T Brown, 507 Movements reveals just how ingenious some of those mechanisms can be… and how relevant they are for today.
Even better than simply a trip down memory lane, this magical repository is just itching to be applied in some 21st century laser cutting projects.
In previous posts, we have taken a look at online 3D mechanical resources and the very handy Gear Template Generator that help to de-mystify mechanical devices. Both of these tools help to get gears working right, but what if you need a little help figuring out which gears or mechanisms to use? That's where 507 Movements shines.
The movements are represented in both static and selected animated drawings that are kind of hypnotic yet educational at the same time.
To demonstrate how nifty geared mechanisms can be, we've included an impressive video after the break (assuming gears are what gets you groovin') of some creative cogs in action.  
Thanks to the careful restoration and animation efforts from Matt Keveney, 507 movements enables these kinds of mechanisms and more.
The full title of the original publication pretty much sums it up:
"Five Hundred and Seven Mechanical Movements, Embracing All Those Which Are Most Important in Dynamics, Hydraulics, Hydrostatics, Pneumatics, Steam Engines, Mill and Other Gearing, Presses, Horology, and Miscellaneous Machinery; and Including Many Movements Never Before Published and Several Which Have Only Recently Come Into Use."
Now go use them!