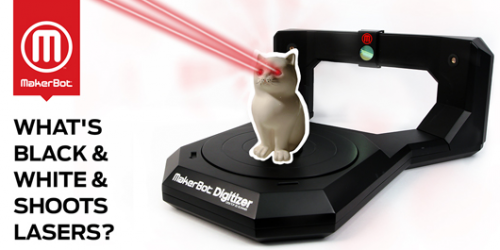 Add a 3D scanner to your workflow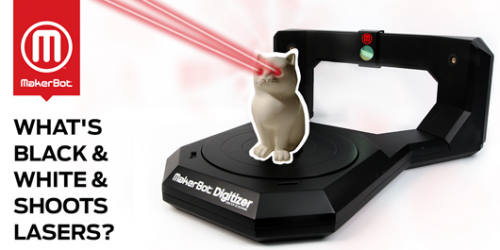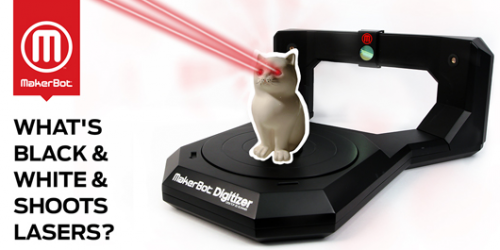 The easiest and fastest way to create your own unique 3D models is about to be released by MakerBot. Eagerly anticipated ever since an early prototype was unveiled in March, the MakerBot Digitizer is just about ready for action. This neat little device will turn almost any (smallish) object you can get your hands on into 3D designs you can share and print.

In an email alert from MakerBot this week, the following info was released that outlines some key features of the Digitizer.
– Simple, yet sophisticated software creates clean, watertight 3D models with just two clicks.
– Get a 3D digital design file in just minutes.
– No design skills, 3D modeling or CAD expertise required to get started.
– Outputs standard 3D design file formats that can be modified and improved in third-party 3D modeling programs, like Autodesk's free software MeshMixer.
– Easily upload your unique scans directly to Thingiverse.com.
Could the MakerBot Digitizer fill a gap in your creative workflow? Hide the cat, and keep an eye on MakerBot for further updates including pricing and availability.
MakerBot Digitizer via The Next Web