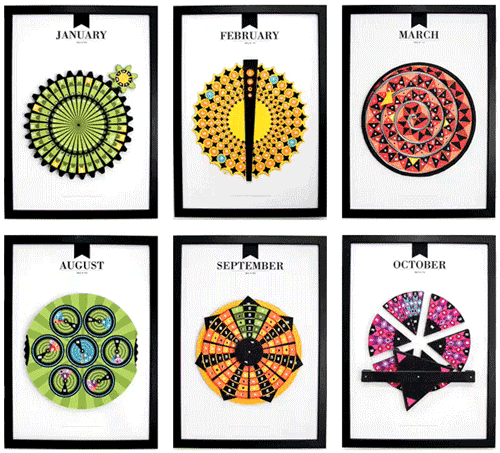 Hand-cut mechanical calendar explores the role of pattern in design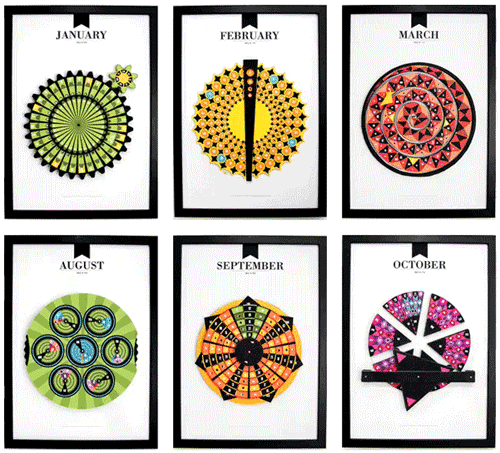 Celebrating the role that pattern plays in graphic design, this gorgeous paper calendar series from Singapore-based designer Siang Ching is a mesmerising tactile wonder of the kind that is rare to see in these days of all things digital.
The paper calendar appears as a part of Pattern Matters, a collection of textural hand-cut paper explorations.
Far more than just a visually striking kinetic sculpture, each of the monthly pages contains a veritable numerologist's delight. When the user turns, twists and pulls the paper components, an informative scientific precision is revealed as dates align with days of the week, lunar cycles and even the number of days from the start of the year.
Ching's main objective is to inspire other designers to explore the use of pattern in their own works.
"Pattern Matters also aims to demonstrate that pattern is a crucial form of design element… …not merely a decorating tool."
Click through to see some calendar pages in closer detail, and also a few insights into the construction process.  
The month of August is actuated from cogs on each side: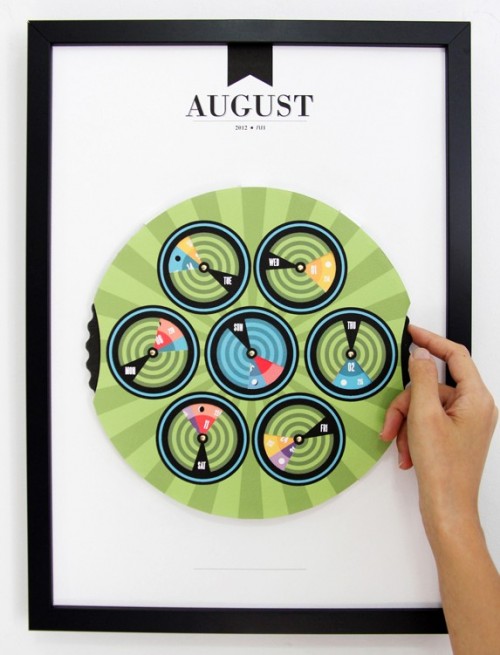 August detail: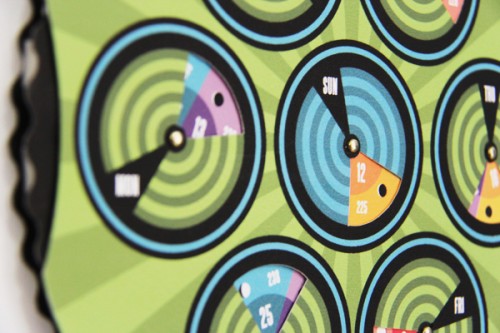 August construction: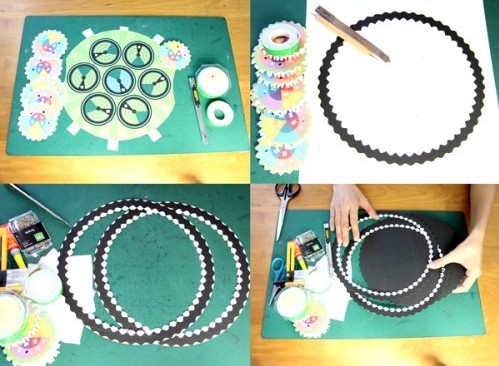 November has an iris that operates via a centrifugal slider: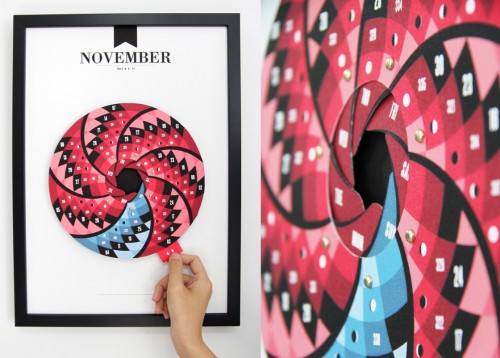 November construction: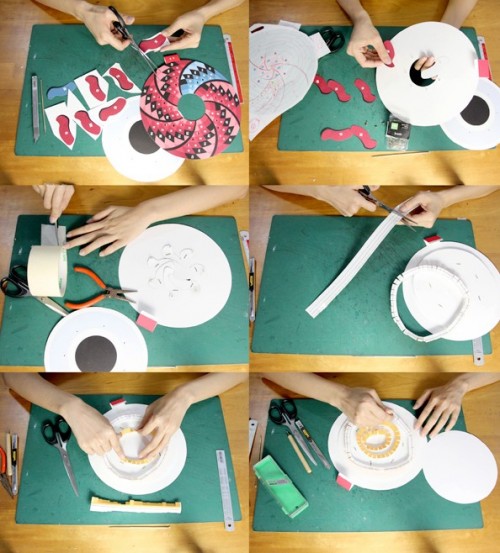 July also uses the slider mechanism, with different visual outcome: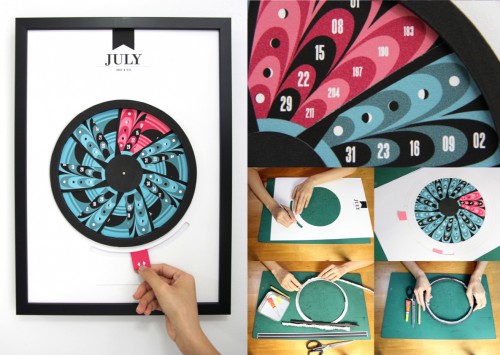 Feeling inspired? Follow through to the source for animations of each month and a detailed photographic journey through the construction process. Dive a little deeper and you'll find a number of other impressive paper pattern and texture explorations in addition to the calendar series.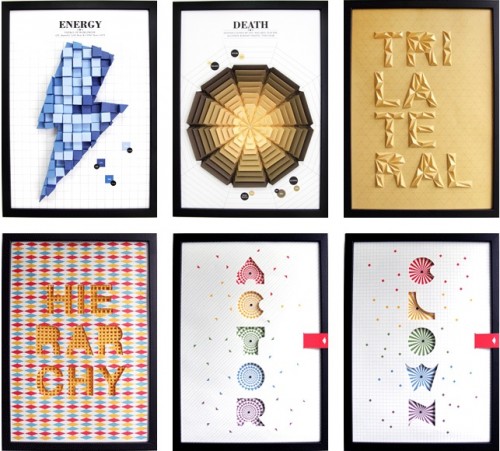 Pattern Matters via designboom