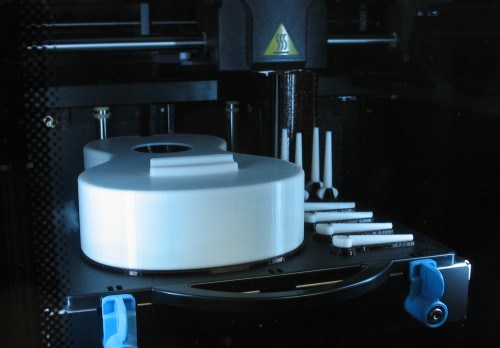 Digital manufacturing never sounded so sweet * UPDATE * video added!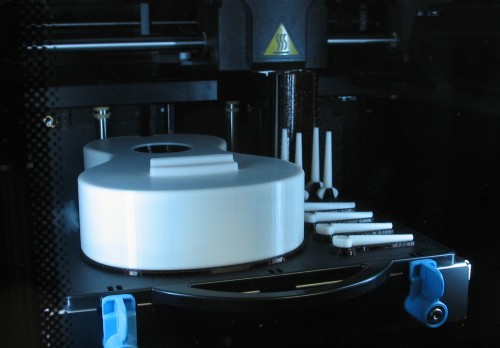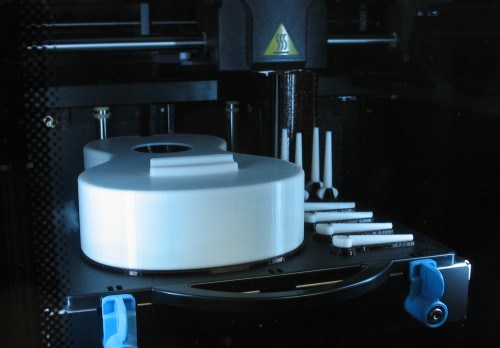 There is a saying amongst ukulele players. It goes something along the lines of "Music self played is happiness self made." So imagine how happy Matthew must be, as he strums away on his 3D printed ukulele!
We've seen an impressive folding laser cut uke before, and it was only a matter of time before someone had a serious crack at 3D printing one. Matthew (aka Koa Soprano) is no stranger to making his own musical devices, having previously tried his hand at violins and other stringed instruments.
His ukulele is something different though. Printed on a Stratasys Dimension 1200es 3D printer, it took about 37 hours for the body, neck and pegs to be produced. Allowance had to be made for the build area of the printer, which means that the headstock is a little shorter than usual. A neat dovetail was planned in to the Solidworks model so that the neck and body can be easily assembled after printing. Pegs were printed both horizontally and vertically to see which orientation produced a neater result.
Click through to see the finished instrument, as well as a few insights into pitfalls that were overcome during the printing process.
* UPDATE * video included after the break!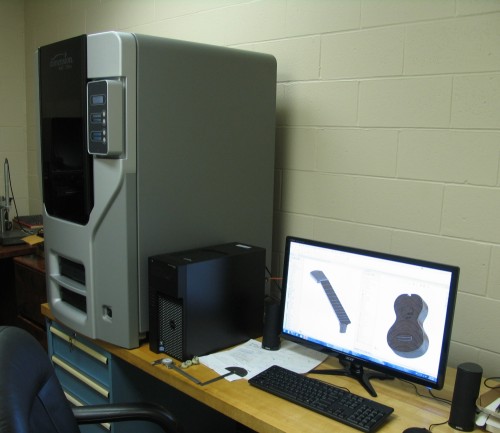 Above, we can see the workstation and the Stratasys printer itself. The next image shows two different neck prints. Initially, Matthew tried orienting the print vertically which resulted in a much nicer finish. However, when the part was positioned this way the frets wouldn't print. He got around this by arranging the neck horizontally – positioned diagonally across the print bed – and the details on the fretboard printed correctly, but this time with small errors in the dovetail.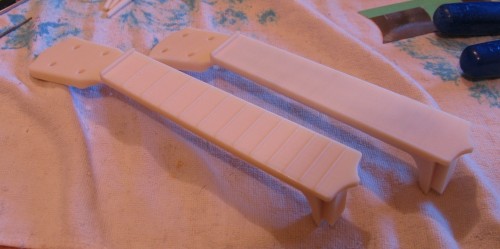 Fortunately, the print was close enough to the desired outcome for him to finish the parts off by hand and then assemble the instrument. We don't have a clip of it in action, but if you follow the forum thread on Ukulele Underground, the word is that this 3D printed ukulele sounds just like the real deal.