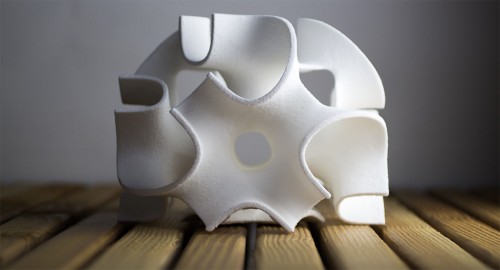 Sugar prints that are good enough to eat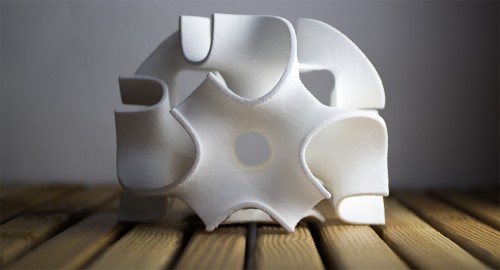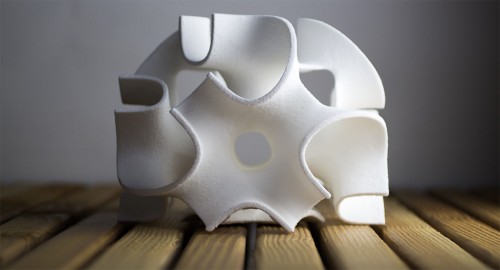 Sculptural geometric forms take on a delicious twist with a sweet approach to 3D printing from The Sugar Lab.
It all started when husband and wife team Kyle and Liz von Hasseln wanted to make a sweet gift for a friend's birthday. Without an oven and therefore unable to bake a cake, the duo applied their architectural skills and set out to 3D print one. What resulted was a simple cupcake with "Chelsea" (the friend's name) printed in sugar across the top. Excited by the experimentation process, Kyle and Liz have refined the sugar printing technique to produce some stunning – and possibly quite delicious – sculptural forms.
The process uses alternating strands of sugar with layers of a water and alcohol solution that seals and solidifies the sugar.    
"If you've ever made frosting and left the mixing bowl in the sink overnight, you know that moistened sugar gets quite hard. That's the underlying concept of 3D printing with sugar."
What makes this really exciting is the potential to shake things up not only with the decorative elements of sugary desserts, but also how this technique effects the structure of the food. Current collaborations with cake artists are generating elaborate sugar tiers and cake stands, and the goal is to go one step further where unique qualities of the 3D printed sugar will begin to define the form of the food itself.