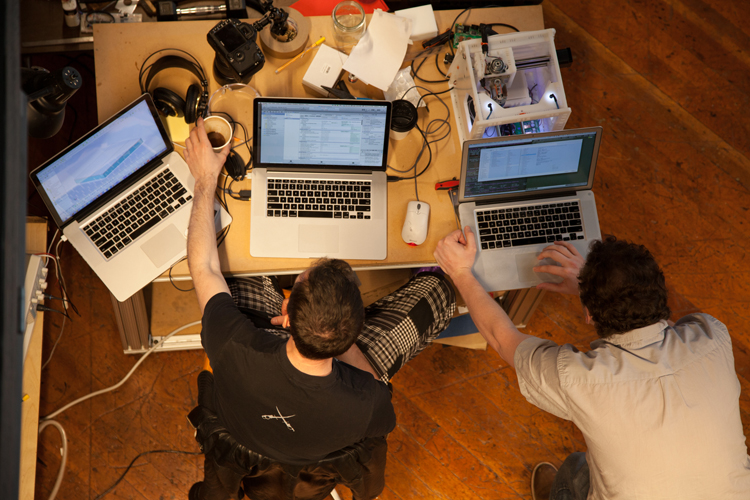 guest post from Danielle Appletone of Otherfab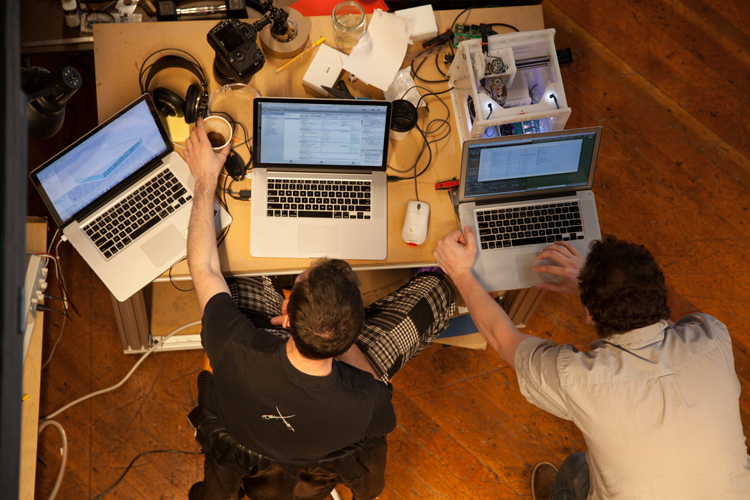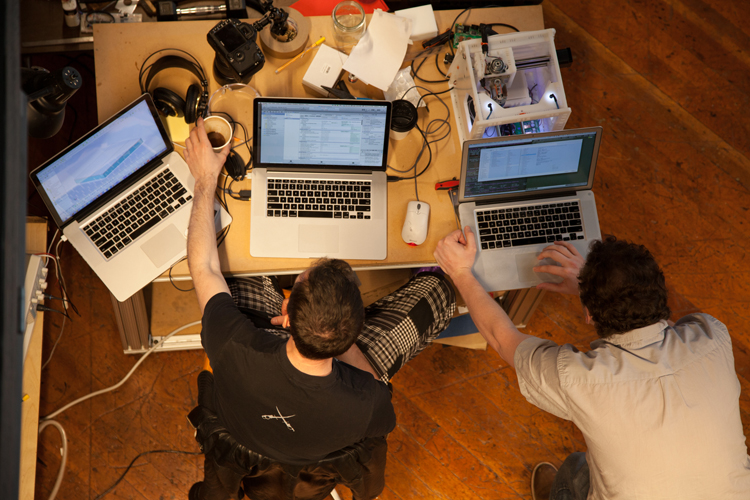 This is the story of Otherfab. I doubt you've heard of us, but I think our story is a good one.
Four months ago, we were working on the future of this country: digital design and computer-controlled manufacturing tools for the STEM education of our children.
So many people in government had worked very hard to carve out the funding for a truly radical program to put shop class back into high schools with a focus on integrating modern technology. It was the first time I had worked so closely with a government organization, and I was blown away by how much they cared about our mission. Maybe that says more about me then them, but either way, it made me happy.
We were about to begin deploying our program into 1000 high schools when the sequester hit. For a small company like us, a sequester-induced delay and complete financial uncertainty of several months was crippling. We had very little buffer and a young team that absolutely could not be furloughed.
But here's where it gets good.
Instead of wasting the results of what was a year and a half of development, we decided to keep moving forward – without government funding. We did have to shrink our team and work extra consulting gigs on the side, but we were able to weather those months and focus on a short term goal that might lead us to where we wanted to go.
We took the high-school student-friendly software we had made and the lessons we had learned from the people in our pilot program, and we built a machine to do the number one thing requested at TechShops and FabLabs around the world: high quality, precision, CNC circuit board fabrication.
Three days ago, we launched a Kickstarterfor the Machine and blasted through our goal in less than 24 hours. What?
And then the amount of contributions doubled! With no major media coverage, we raised $110k in three days.
This was literally the first bright spot that our team had had in months. But all we needed was a little spark of positive support – followed by a round of beers – and then we got back to work.
One of the drawbacks to meeting your kickstarter goal so quickly is refocusing the public attention on a new set of goals. When we crossed $50k, we started working on gathering support for our big picture goals ("stretch" goals, as they are referred to on kickstarter). We posted them to the very top of our page. These are goals that, when reached, give benefit to everyone. This is what we posted:
************
JOB CREATION: At $100,000, a job gets created! We can hire another machinist, and we can manufacture your machines faster.
SOFTWARE FEATURES: At $250,000, (first we jump up and down, and then..) we hire a third software engineer. This means the first release of Othercam has even more features and is able to do things (DXF importing, etc) currently planned for future versions.
DOUBLE PRODUCTION: At $500,000, we add a second production line in a larger manufacturing space with more staff. This has the long term effect of establishing our US manufacturing facility, far ahead of schedule.
THE DREAM: $1 million. We get back to our mission of "shop class for the 21st century, ahead of schedule." We began our work as part of a government funded push to revive high school shop class, with a modern twist: tools for digital design and CNC manufacturing. If we reach this goal, we will be able to allocate the time and the staff to create the resources for teaching these skills to the next generation.
**********
We have gotten an incredible amount of positive feedback.
Even though we met our first kickstarter goal, people care about our mission, and they want to support us. Even if they don't have a use for our machine, they want our dream to come true. (My midwife even contributed!) It makes me believe that our dream is shared by a lot of other people.
We are doing so much more than just building machines.
We are bootstrapping our way back into the education space by forming a profitable company and finding creative ways of funding the generation of STEM-focused, core standards-aligned curriculum for our software and machines.
We believe that this must be done, and we will find any way we can to make it happen. If government funding is too unpredictable for our educational initiatives, then we will rally the support of the people, firsthand. We will establish our company, build our own machines, and educate our children with the skills that are necessary to fill the jobs that we are creating in our manufacturing facility.
So yes, we have a Kickstarter campaign, and we believe that it is worthy of your support, but it is only the beginning of what we want to accomplish.