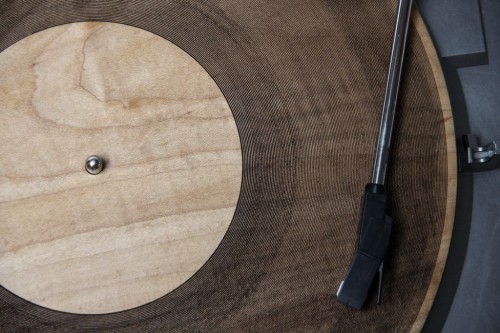 Digital music goes analog once again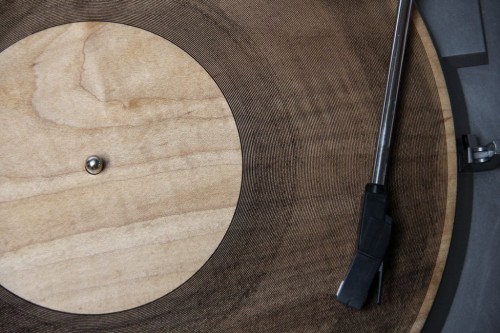 We've encountered Amanda Ghassaei and her digitally fabricated records before, when she 3D printed some rockin' tracks that were playable on a standard turntable. This time around, she has turned her talents towards exploring the potential of laser cutting to get her groove on.
The visual impact of this laser cut timber is stunning, but how does a record cut from Maple actually sound? As you'll hear when you click through to the video after the break, we aren't really talking hi-fidelity… however as an experimentation it is very interesting indeed.

Amanda went through a number of variations in different timbers and even an acrylic version, in an attempt to reach her goal of successfully fabricating a playable record using the laser cutter. The scientific precision and depth of her investigations has been thoroughly documented on Instructables, so that others can continue where she left off. Be sure to click through to see just how far she went to get things sounding – and looking – so good.