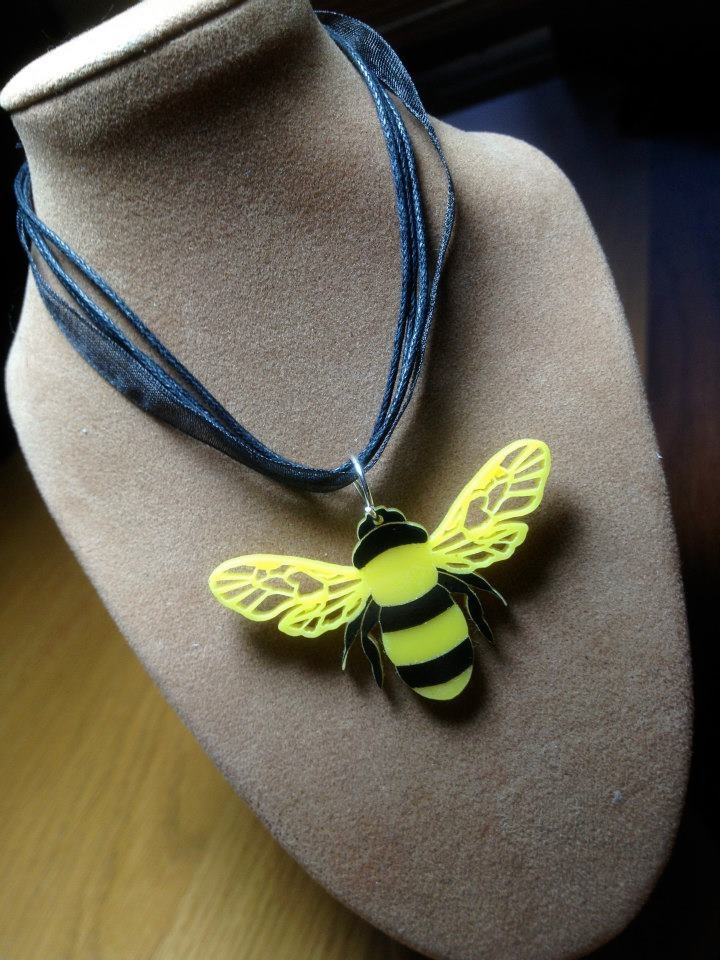 The Laser Cutter Roundup — a weekly dose of laser-cut love: #122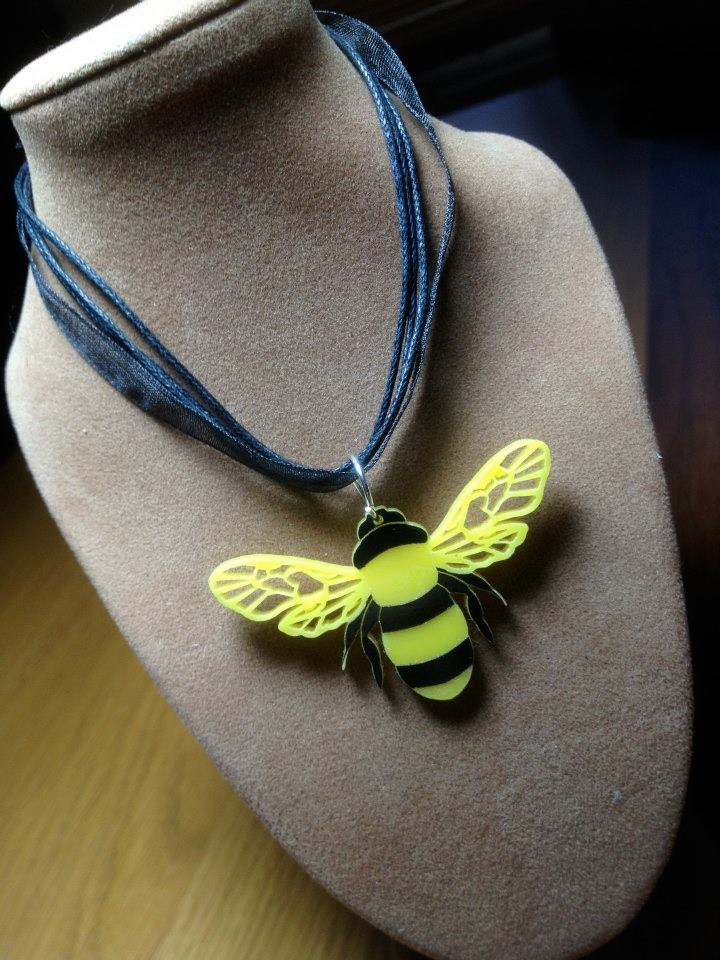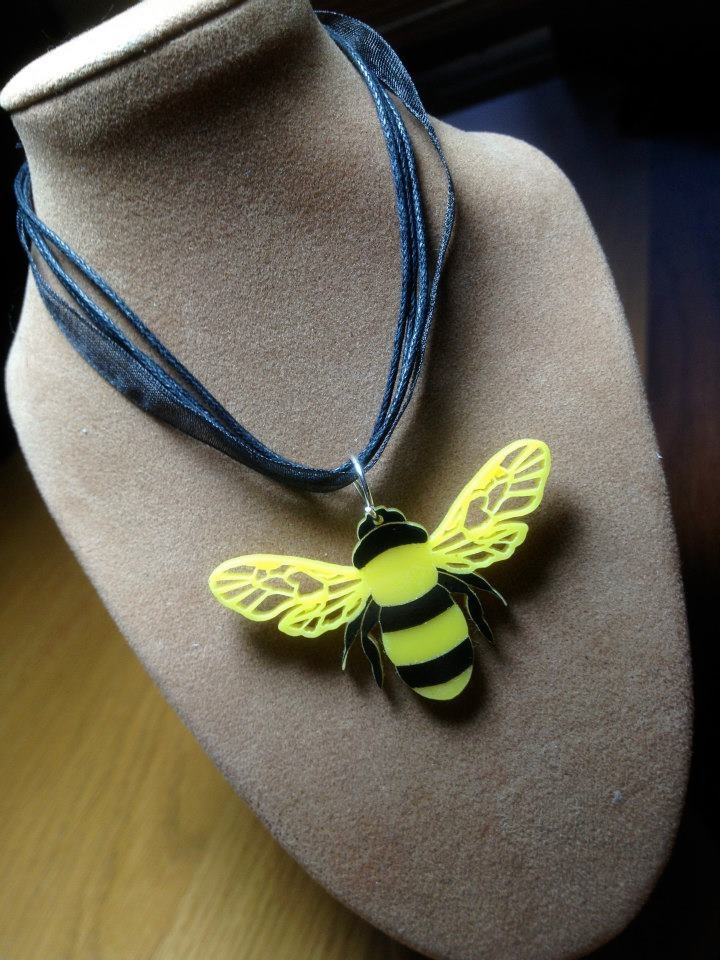 Hey, Sam here collecting the post from The Laser Cutter.
Make sure you join TLC's Facebook page.
Above is a laser cut acrylic bumble bee necklace from Richardson & Richardson.
After the jump, a diving helmet, a frogs on a plate, a table, and a business card…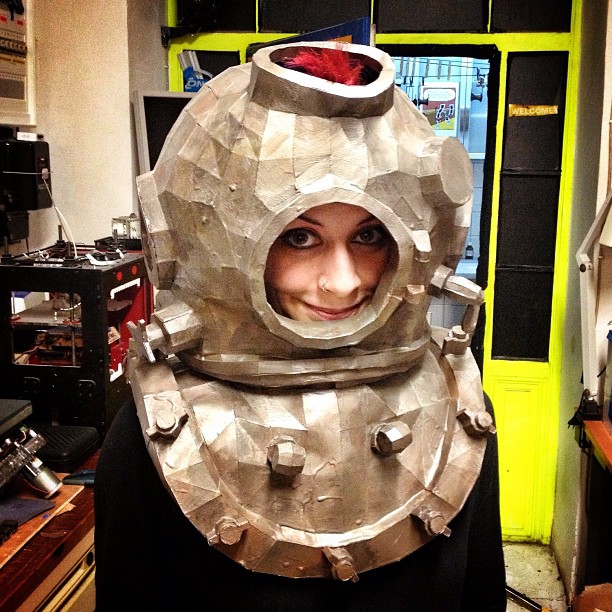 Above is a Diving helmet made from laser cut cardboard from Aaron Muszalski.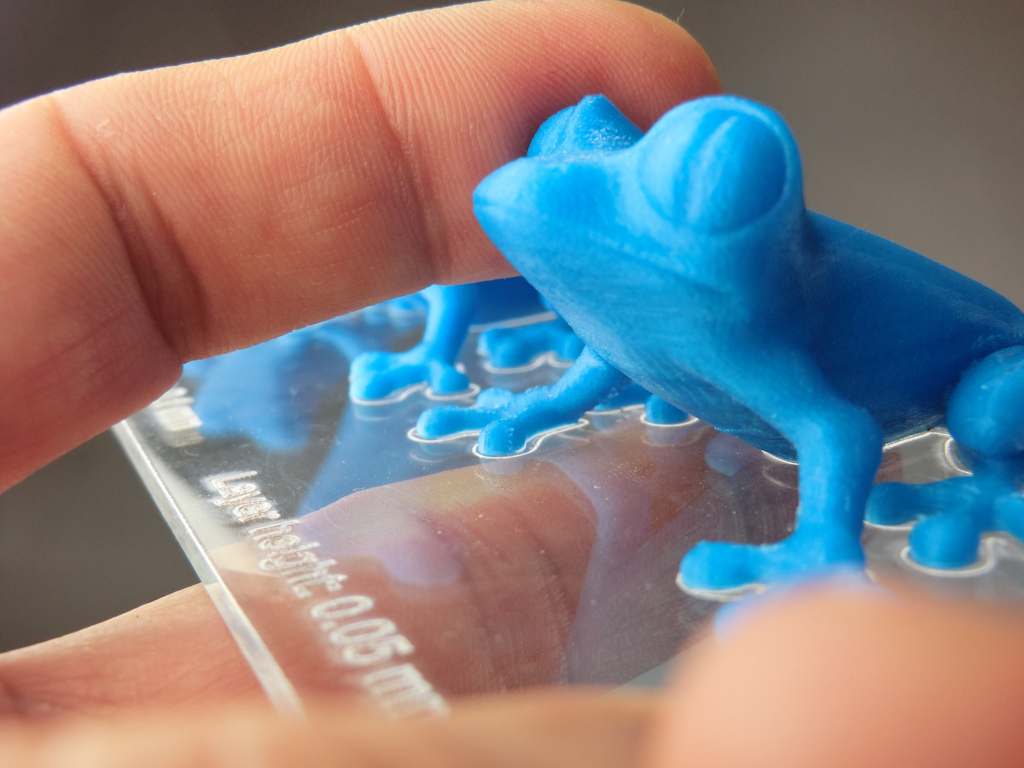 Above are 3D printed frogs of various thicknesses on a laser cut acrylic plate from Creative Tools.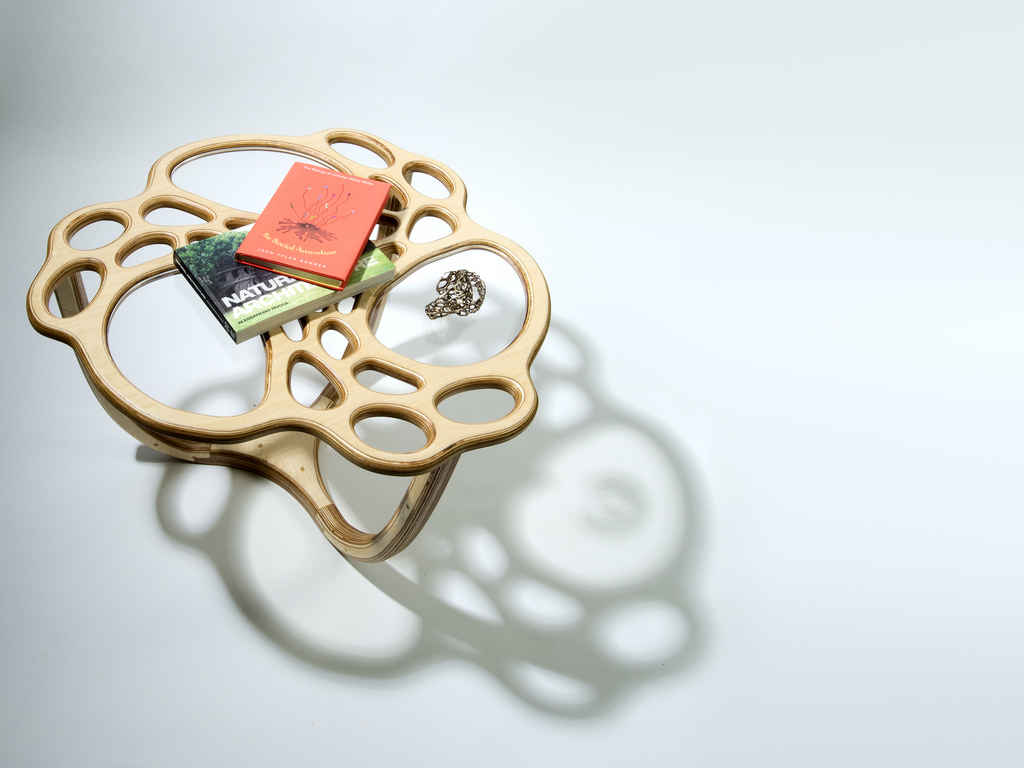 Above is a an example of Radiolaria  – a new app from Nervous System that creates a cell structure – here Baltic birch was CNC cut and inlaid with laser cut acrylic to make a table.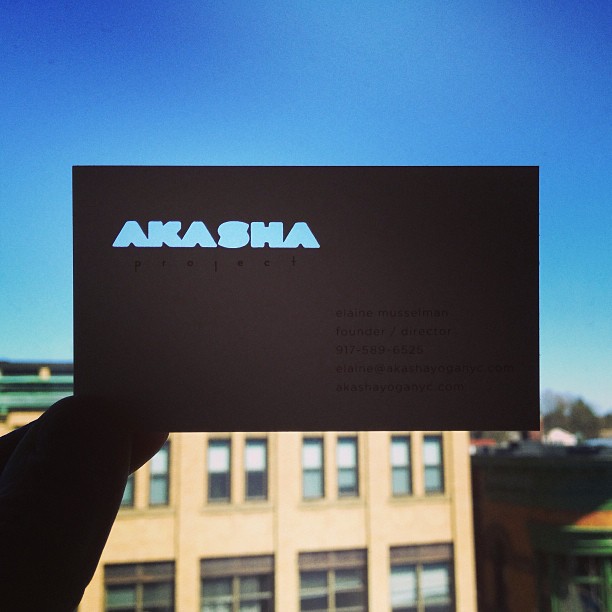 Above is a laser cut business card from Aaron Taylor-Waldman.