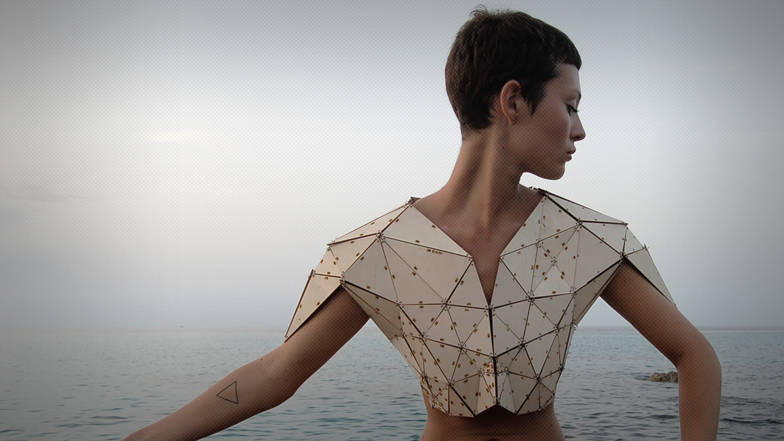 The Laser Cutter Roundup — a weekly dose of laser-cut love: #117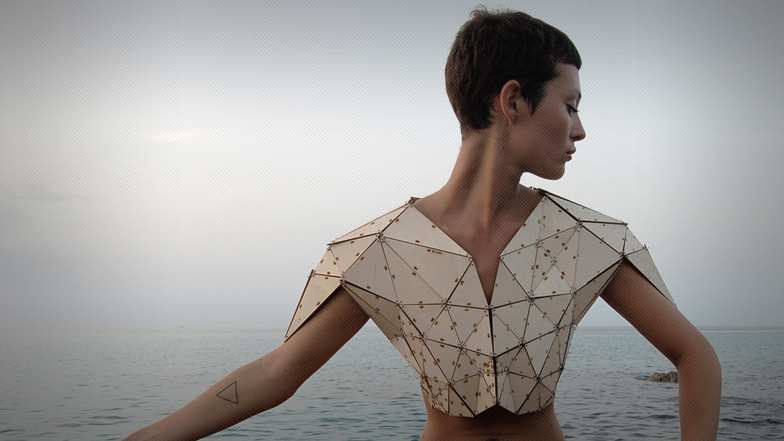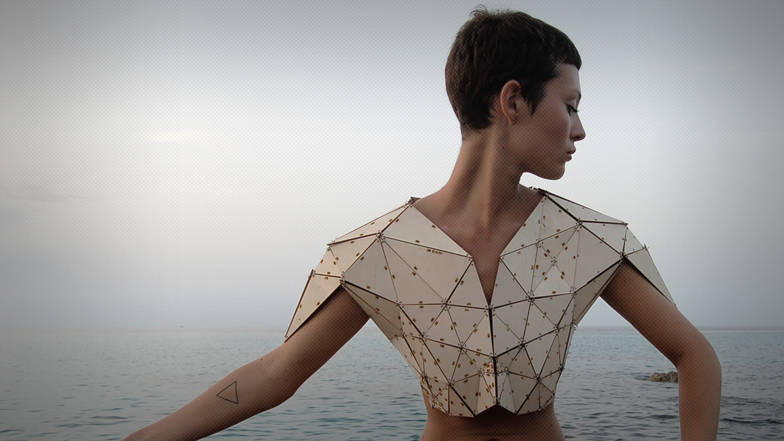 Hey, Sam here collecting the post from The Laser Cutter.
Make sure you join TLC's Facebook page.
Above laser cut mdf T-shirt from Pauline Marcombe via Dezeen.
After the jump, hands, collars, and inverted disco balls…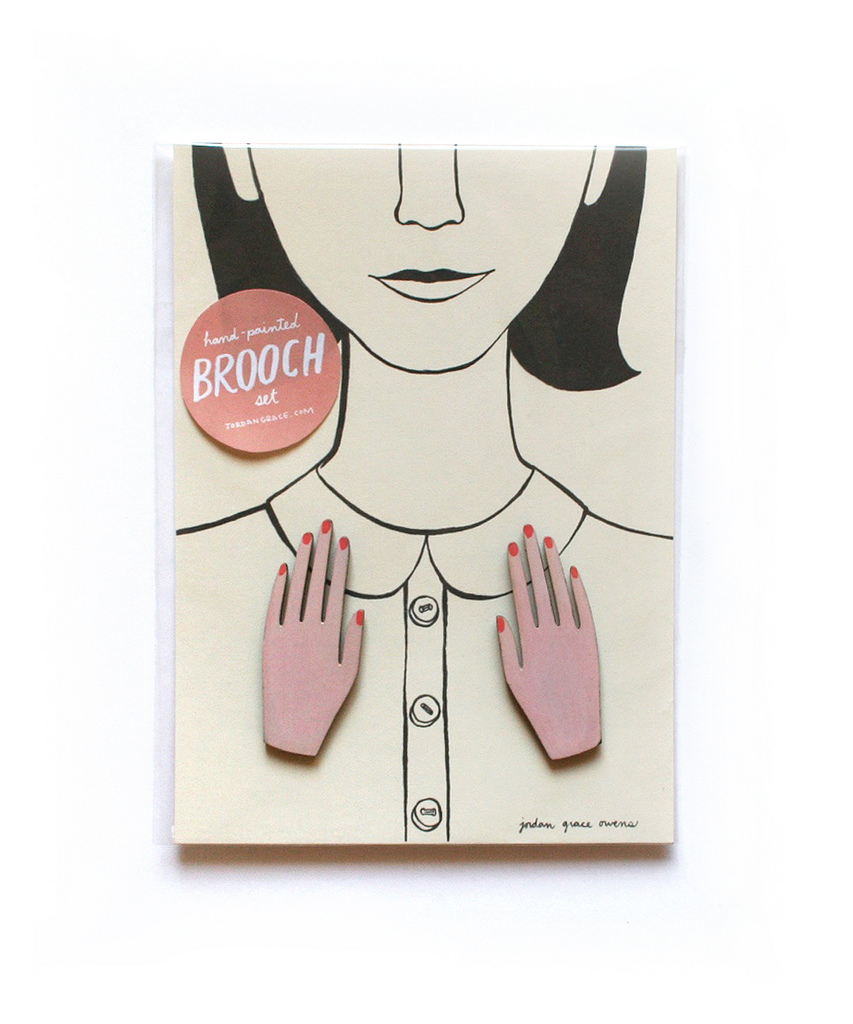 Above are a set of hand brooches from Jordan Grace Owens.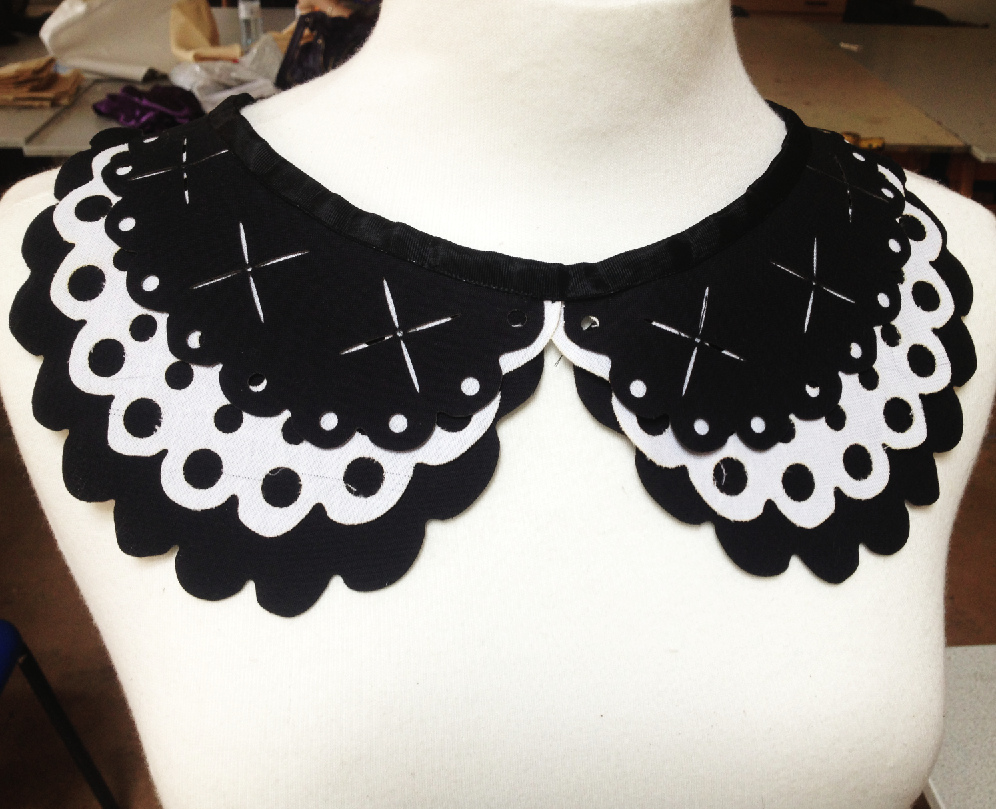 Above is a laser cut fabric collar from Tash Hazelton.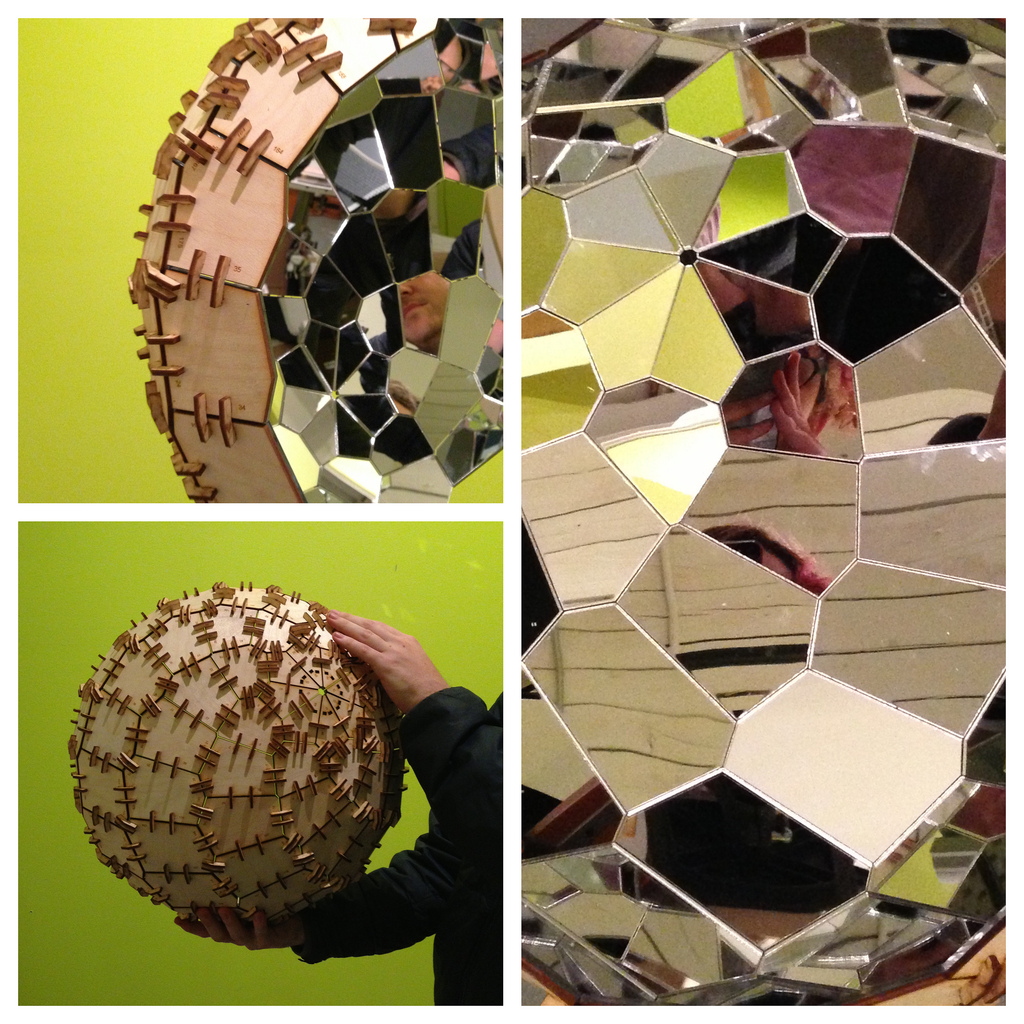 Above is a laser acrylic and wood prototype shell mirror from Nervous System.