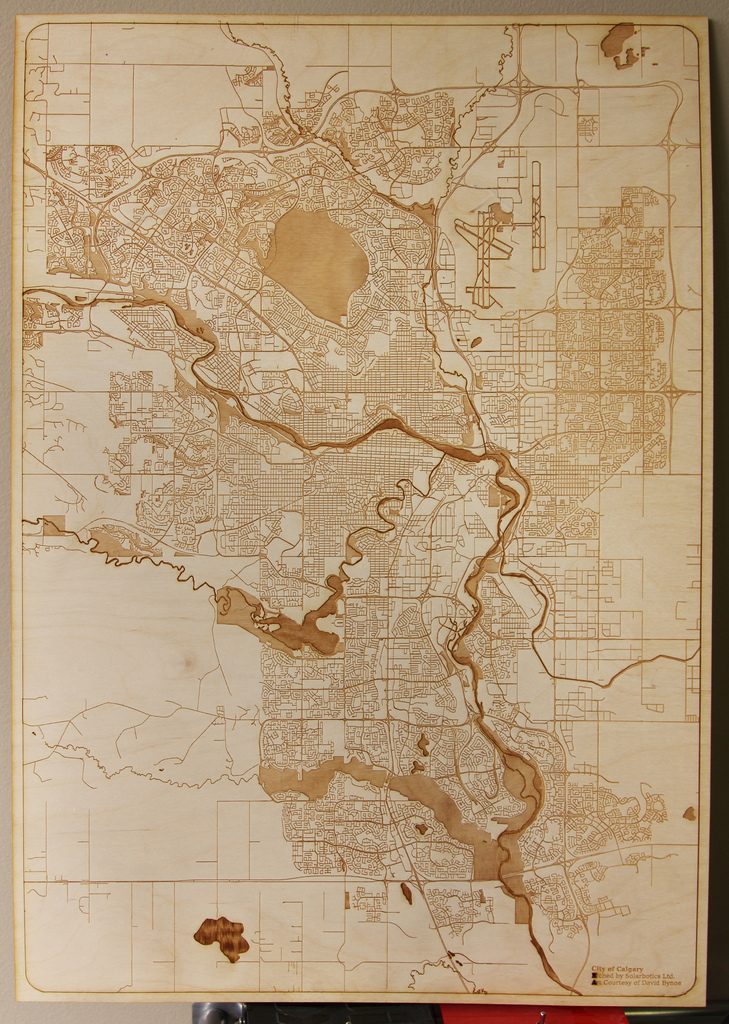 The Laser Cutter Roundup — a weekly dose of laser-cut love: #114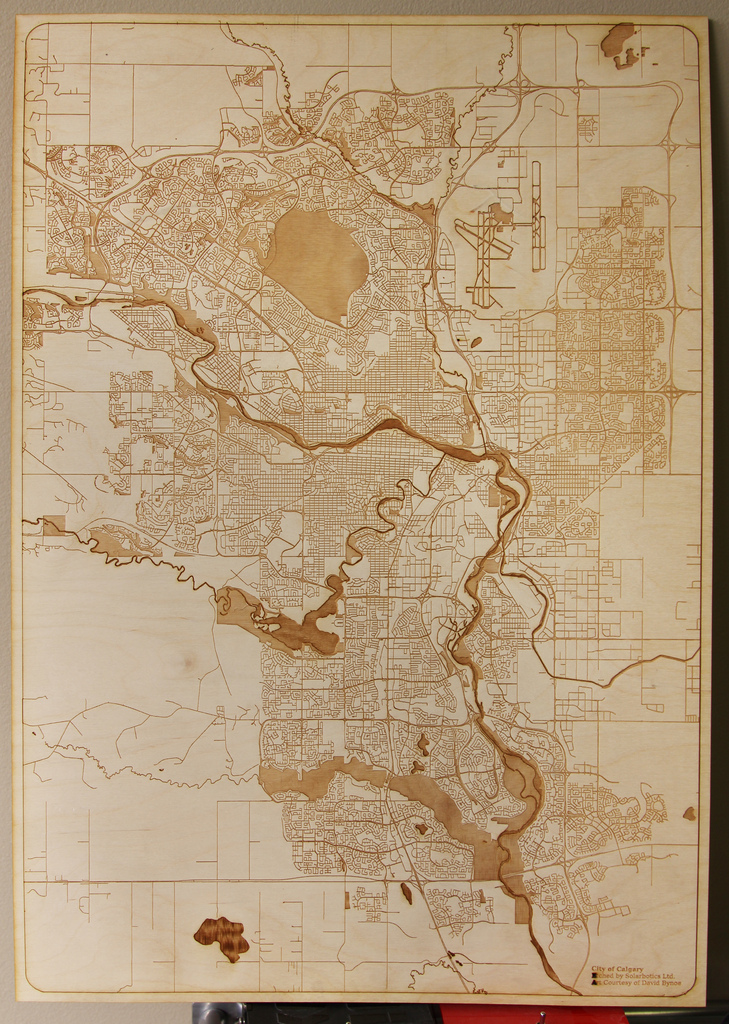 Hey, Sam here collecting the post from The Laser Cutter.
Make sure you join TLC's Facebook page.
Above is a laser cut and etched map of Calgary from Solarbotic with artwork from David Byroe and cut at Protospace.
After the jump, a lamp, feathers, and  pagoda…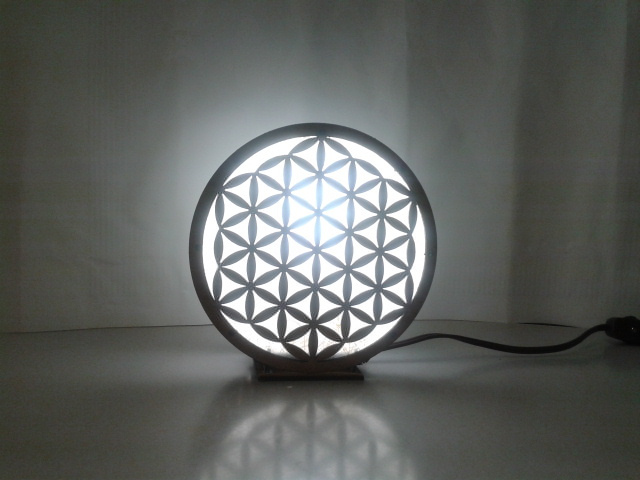 Above is a laser cut wood lamp from East Hawaii.  Etsy Shop.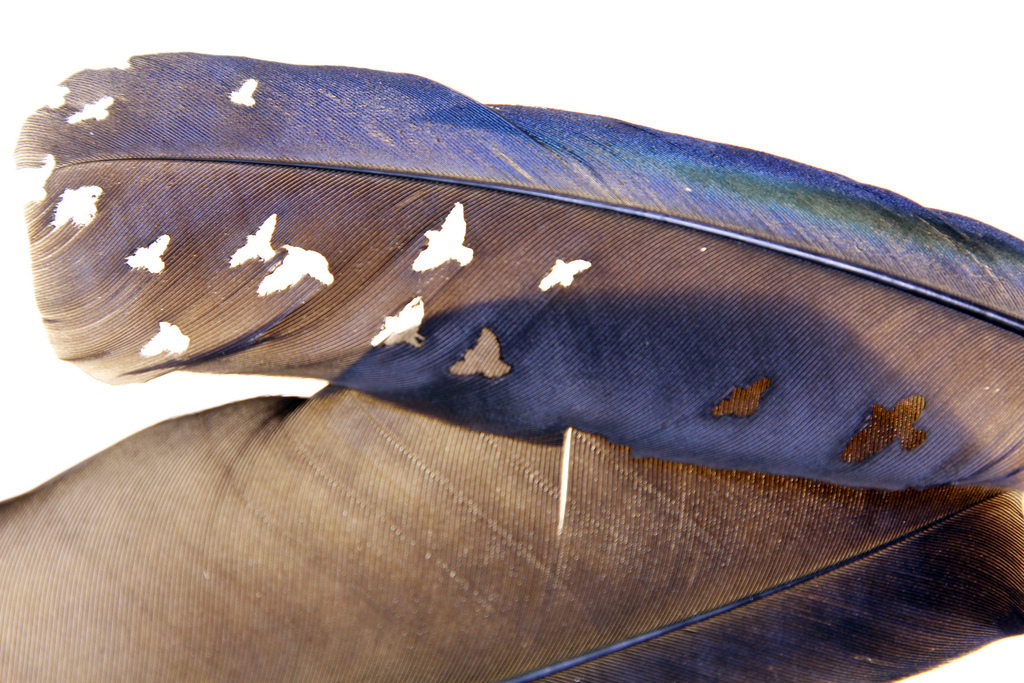 Above are laser cut feathers from Solarbotics.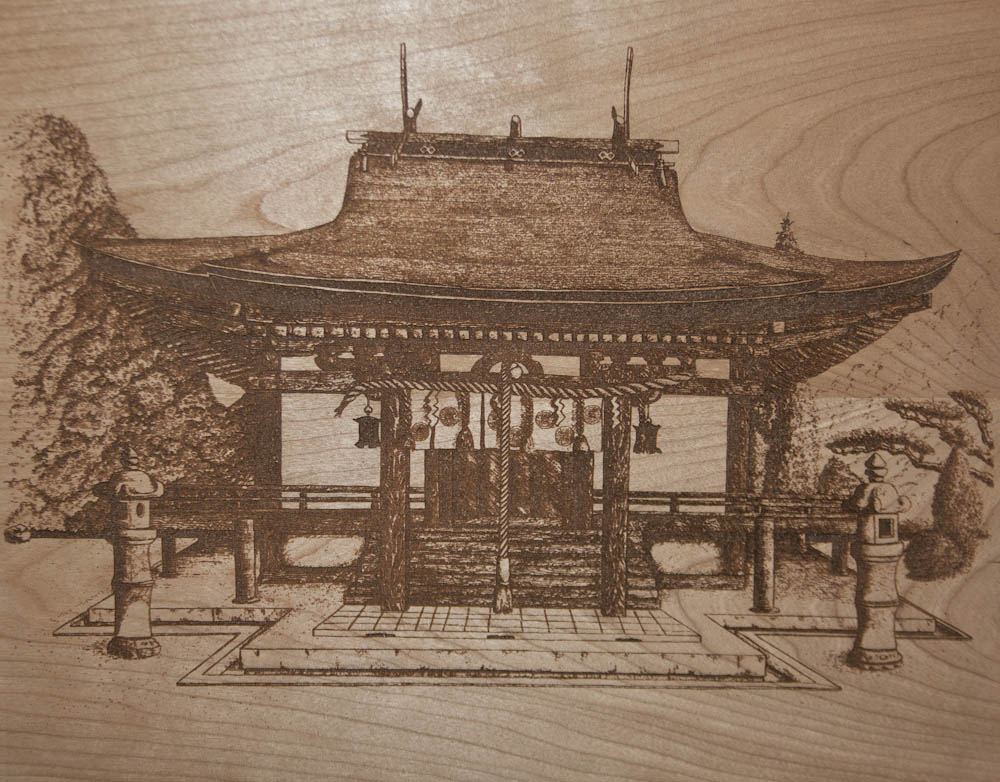 Above is a laser etched drawing from Bellevue Fine Art.