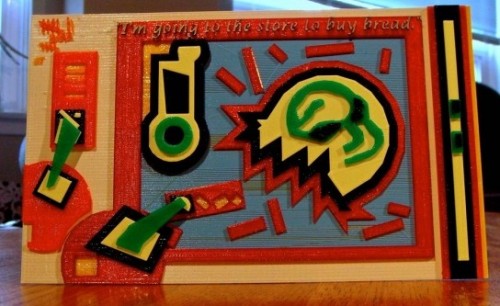 Tutorial shows how to liven up your 3D prints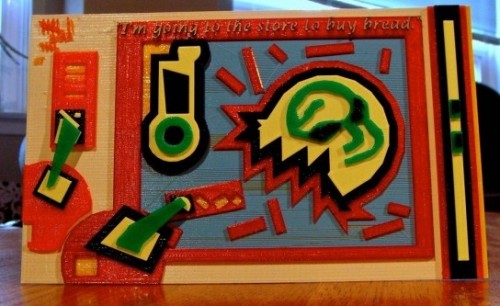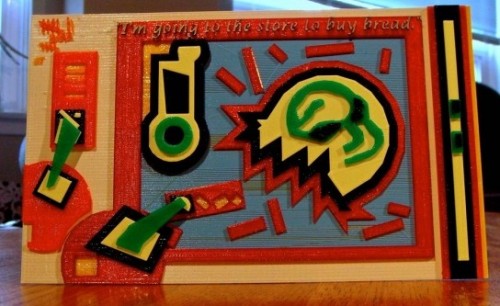 Are you finding the monochromatic output of your 3D printer a little drab? According to Andre Tiemann, coloured prints are easily achievable and he has written up a neat tutorial explaining how to achieve multiple hues… and you don't even need to have the latest high-tech equipment.
With dual-head extruders becoming more and more commonplace, coloured prints may not seem so exceptional – but what sets Andre's efforts apart is that he is producing multiple colours from a single extruder.
Referring to the prints as 2.5D (rather than full-blown 3D objects), he explains the process of colour swapping based on layer height to radically change the appearance of the printed object.
"…while this isn't a breakthrough in 3D printing, it is a fun technique to liven up prints."
Instructables via 3Ders