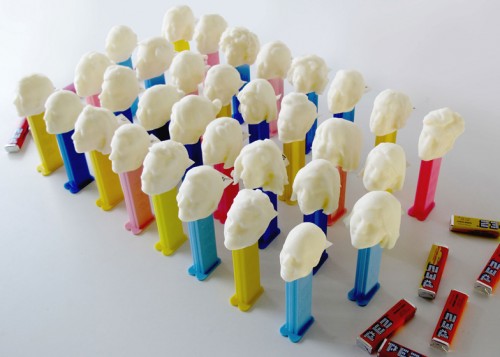 Company prints heads of all 32 employees for a sweet holiday gift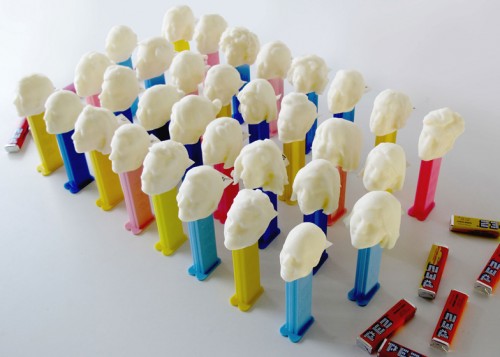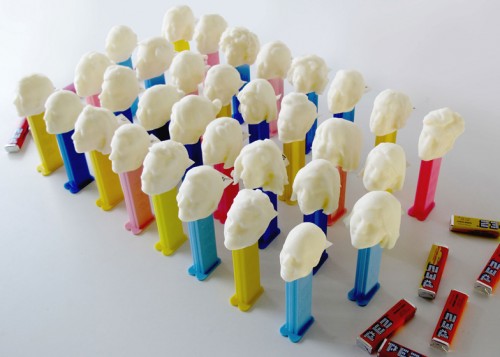 Giving candy to your workers to keep them happy has a proven success rate, but here's a company that took things one step further with a really fun Holiday gift.
Toronto-based Hot Pop Factory was commissioned to produce a 3D printed novelty item for each of the client's 32 employees. In a bit of a departure from their usual work in architecture and jewellery, the team of Matt Compeau and Bi-Ying Miao set out to turn each employee into a custom 3D printed PEZ dispenser.
The head of each employee was scanned using a Microsoft Kinect motion-sensor and then combined with the necessary mechanical connectors (to attach to the PEZ cartridge) before being sent to an in-house 3D printer.
Click through for a short clip of the 3D scanning in action as well as further info on how they reached the final outcome.  
Making use of ReconstructMe to capture the physical data, the models were cleaned up a little in Meshmixer to ensure they would come out right.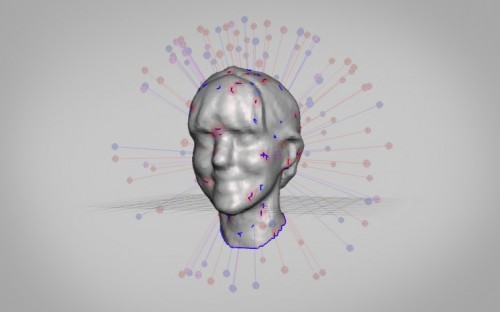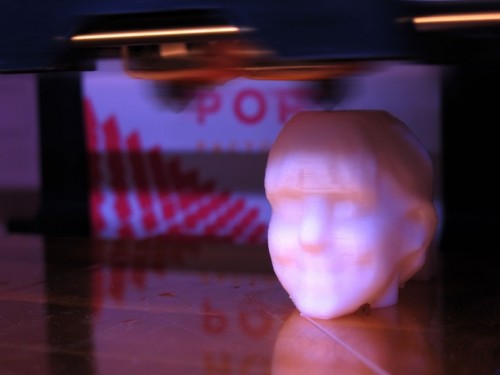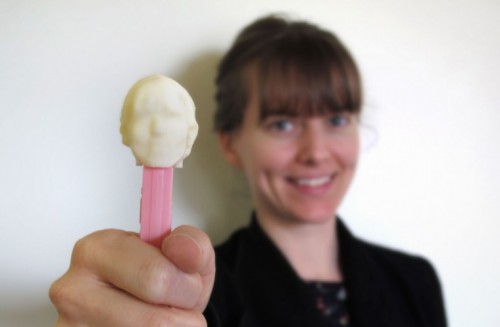 As with all 3D printing, patience was an important ingredient – particularly with 32 heads in the queue.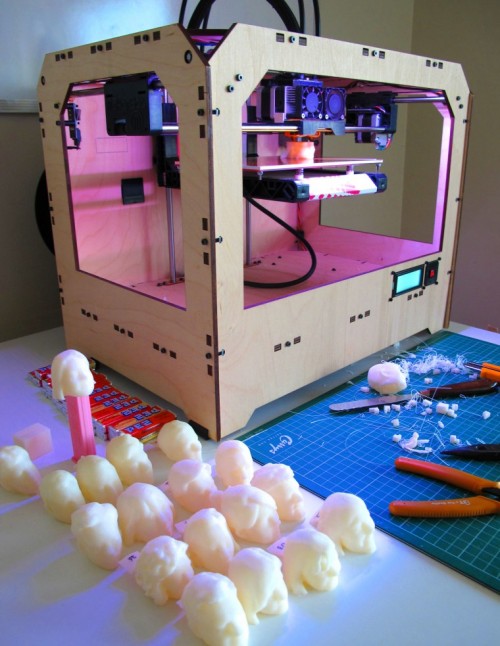 Before too long, all 32 heads were printed and ready for assembly.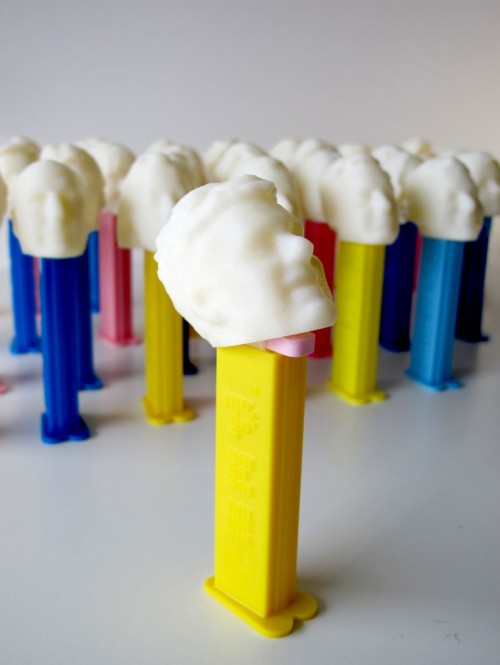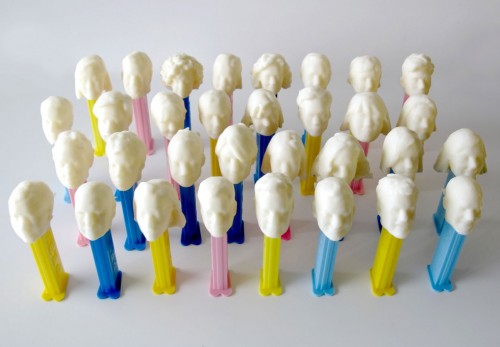 Gone are the cartoon figures that usually adorn PEZ dispensers, and in their place are an office full of happy workers! This simple hack is a great example of the way that 3D printing is making customised product variations increasingly accessible.