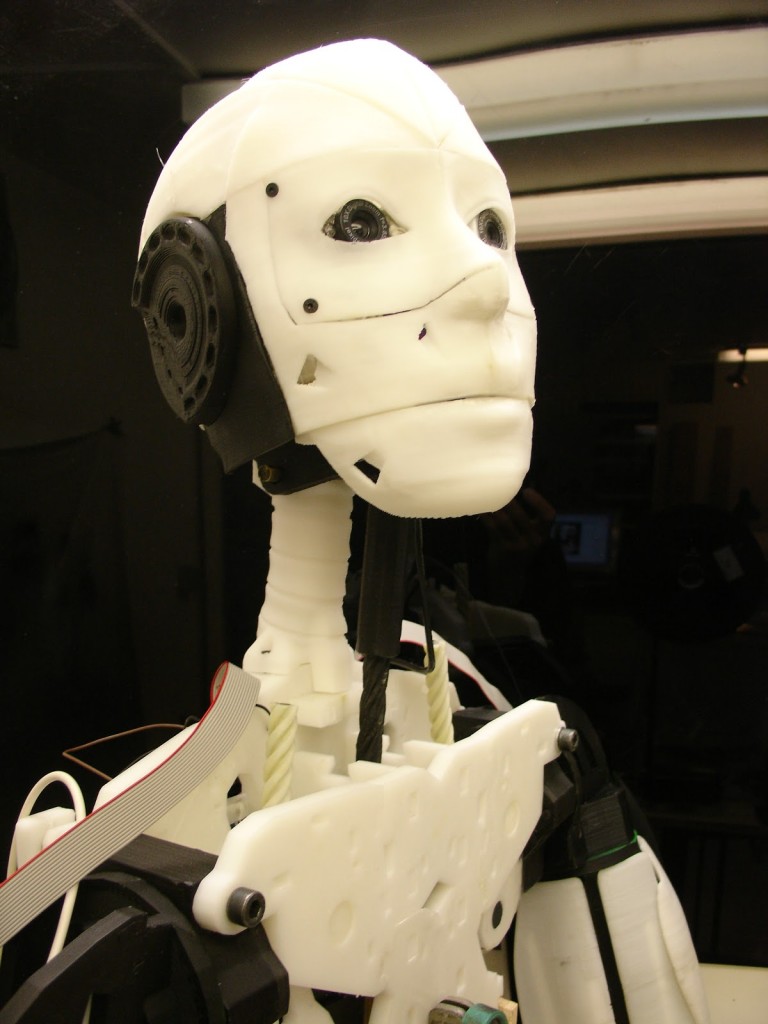 It picks up objects, talks, and obeys your voice.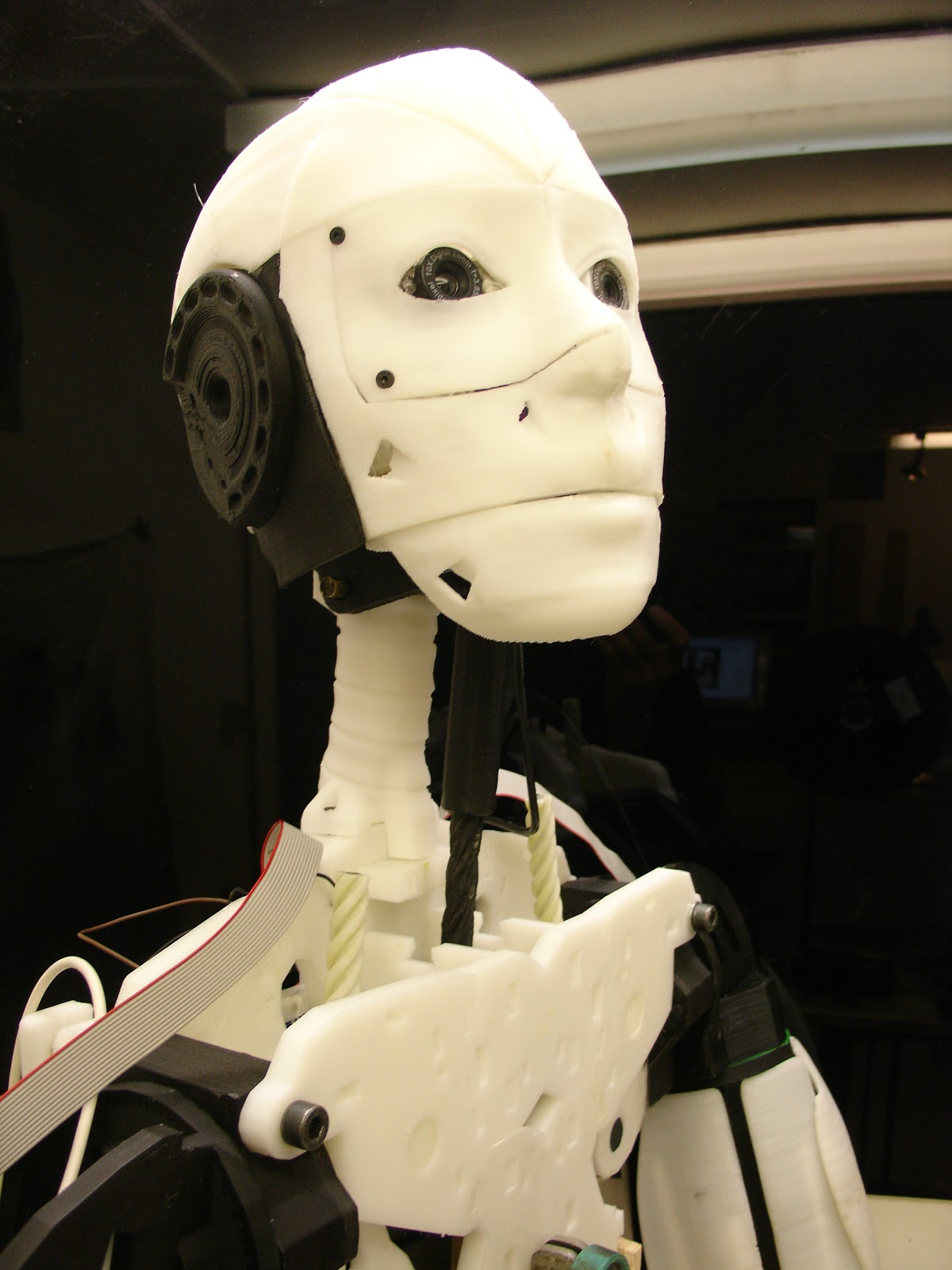 An open source, 3D printable humanoid robot is in development and available for download from Thingiverse. Right now only the arms can be downloaded, but the head and torso are promised as soon as the design has been refined.
InMoov is a project by Gael Langevin, a French sculptor (Thingiverse user hairygael). Langevin has been working on InMoov since early 2012 and has gone through numerous design iterations and discarded 3D prints since that time. The progress is nothing short of outstanding. As you can see in the video below, this is a fully articulated humanoid robot, a rarity outside the research labs of corporations and universities.

The 3D printed parts were designed with Blender and printed with a 3D Touch in ABS plastic. The non-printed parts include several Arduinos, lots of servo motors, and an array of hardware. The programming was done with Serialterm, MyRobotLab, and Arduino sketch.
For more information on the project, visit the extensive blog for InMoov, documenting each step of the project. Langevin has also provided guidance to print and assemble your own robot using his files. It goes without saying that even with the huge amount of help he is giving away for free, this would be a serious project for the most dedicated maker.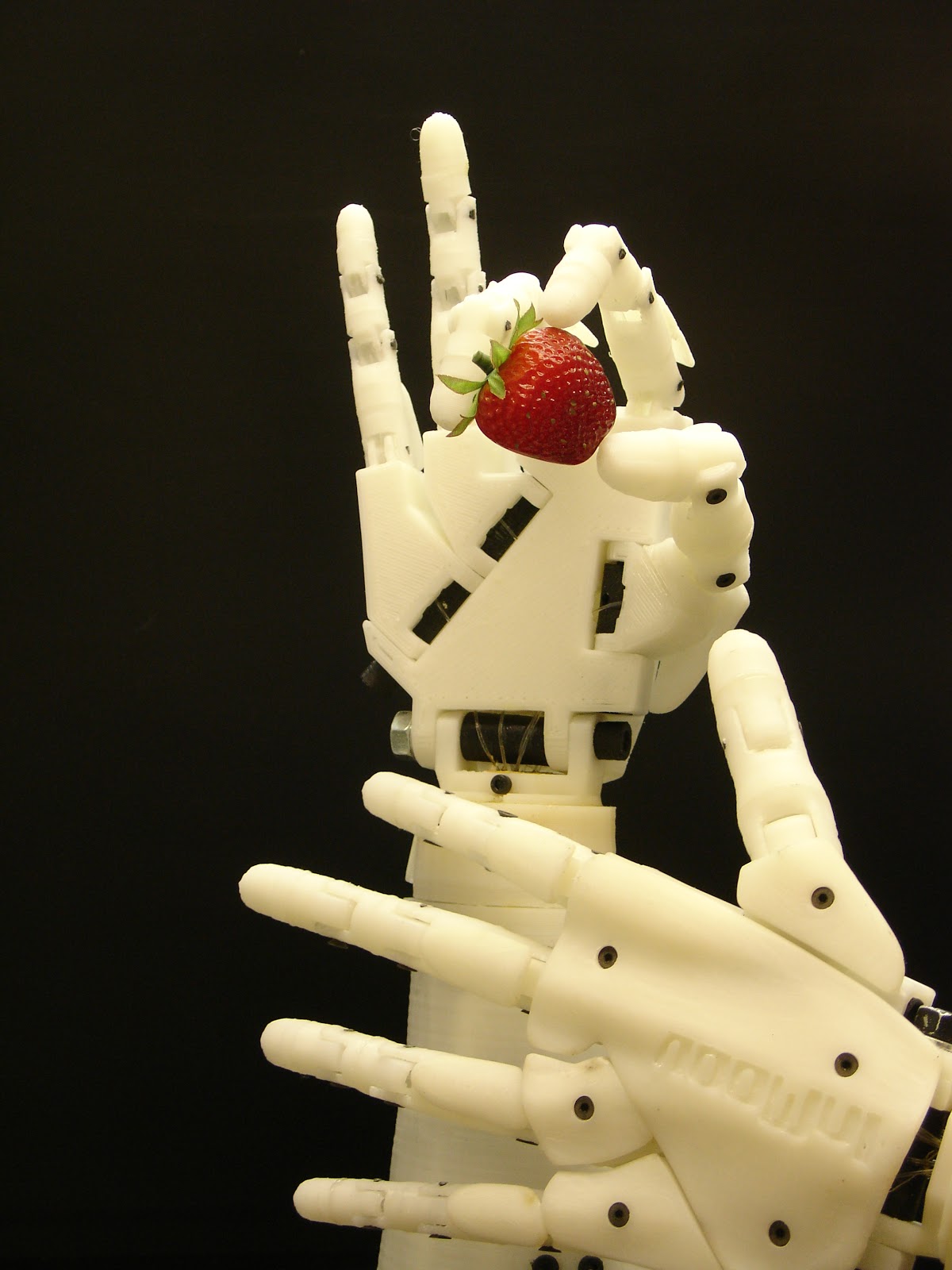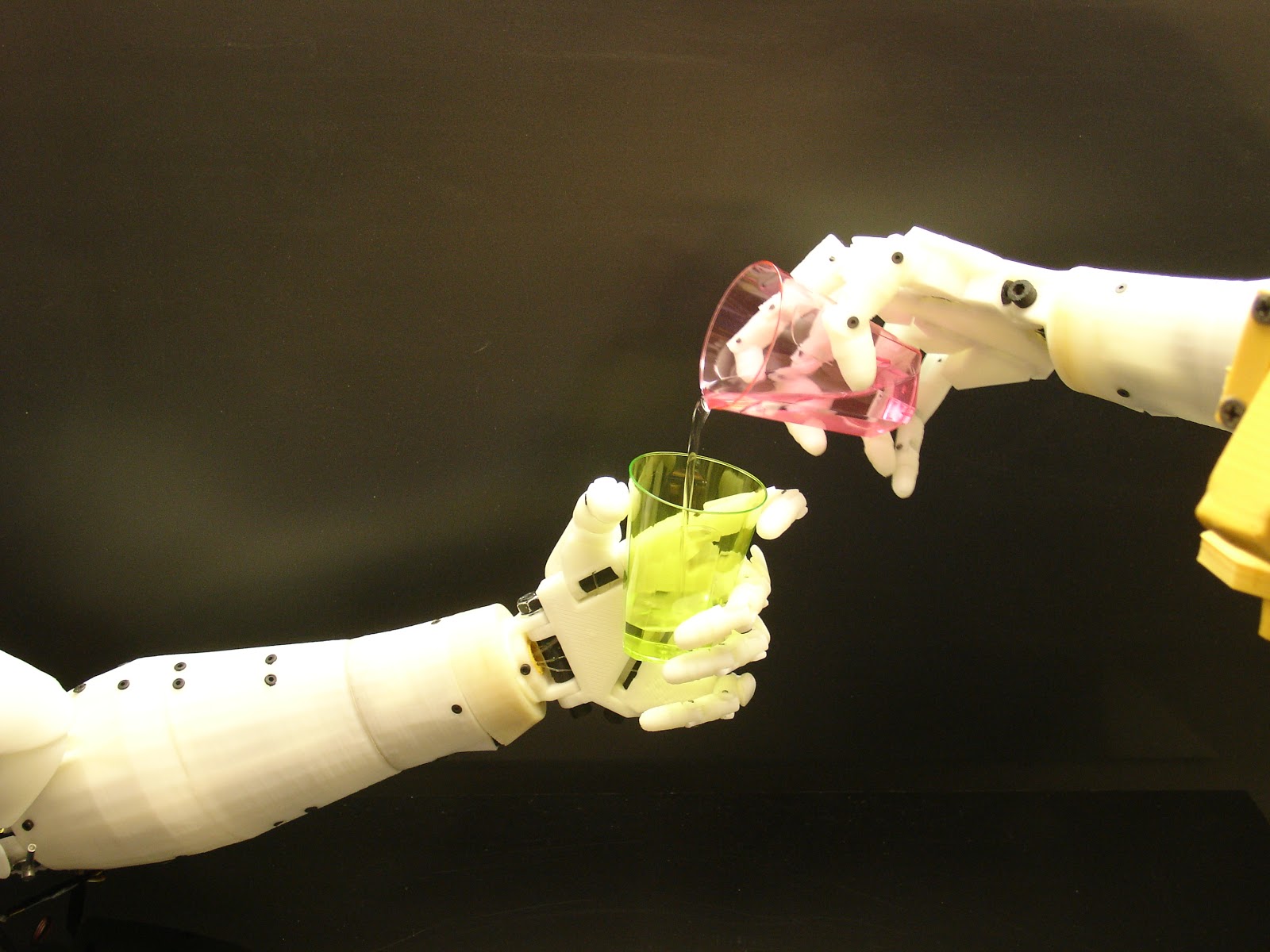 Via 3Ders