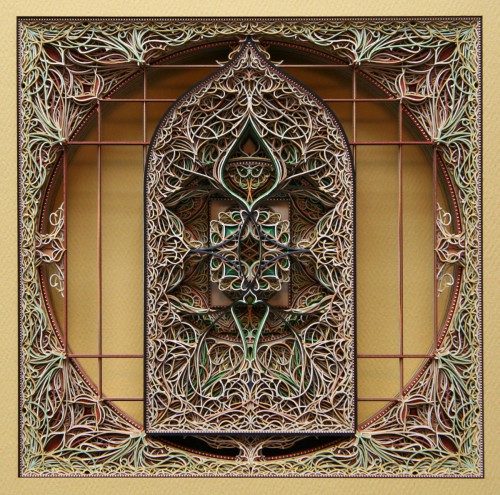 Intricate sculptures inspired by Gothic and Islamic architecture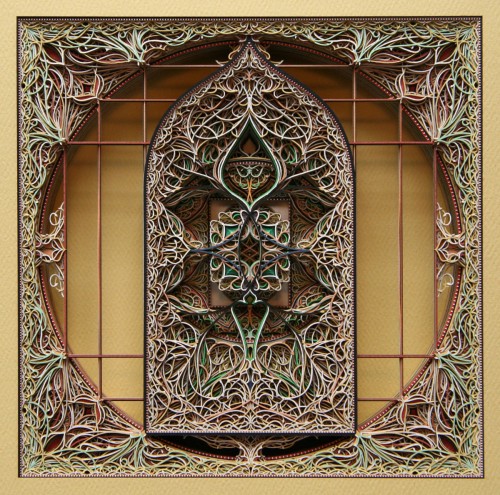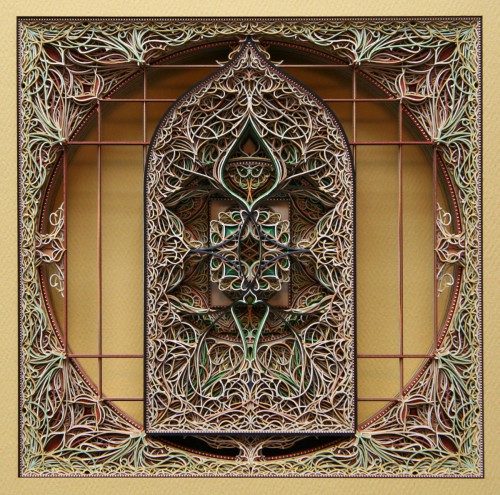 Hundreds of layers of coloured paper give the sculptural works by Eric Standley a stunning visual complexity. True to the architectural forms that they draw inspiration from, the structure and composition of the curves has been carefully calculated to enable maximum depth and integrity for the unsupported floating areas.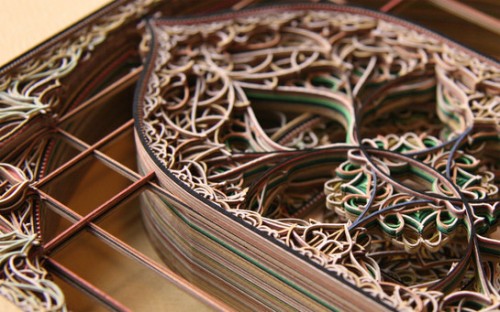 The latest piece took 60 hours of laser cutting time and around three months to draw the pattern. This patience and dedication certainly pays off as the final works exhibit a meditative visual allure that you might otherwise expect from the most intricate of Tibetan mandalas. To see this effect in laser cut paper is quite remarkable.
More works from Eric's collection follow after the break.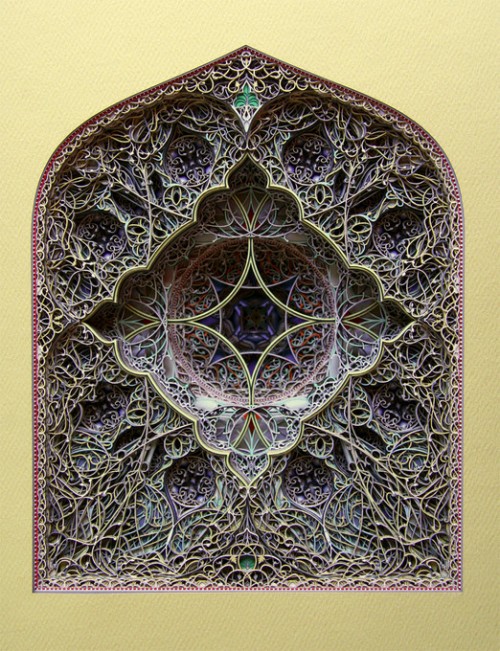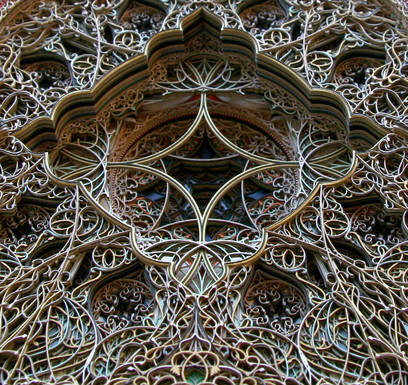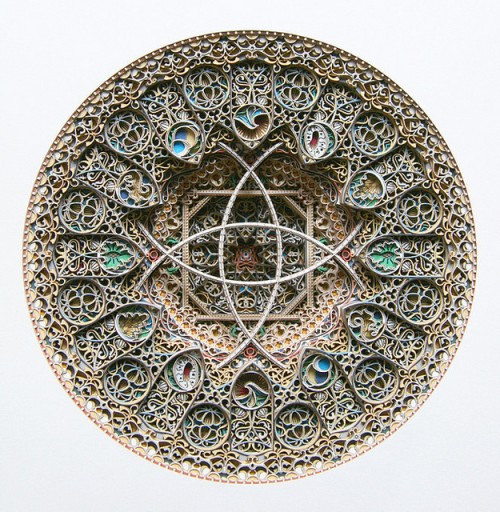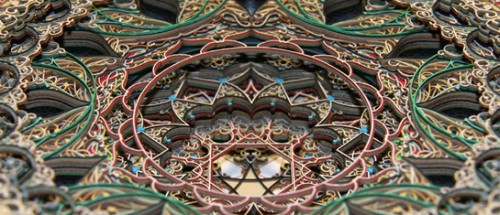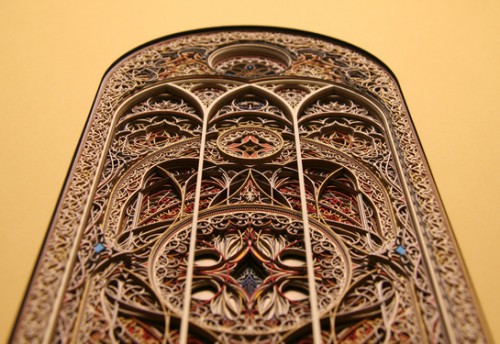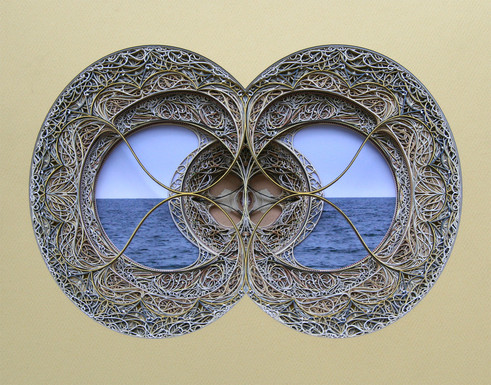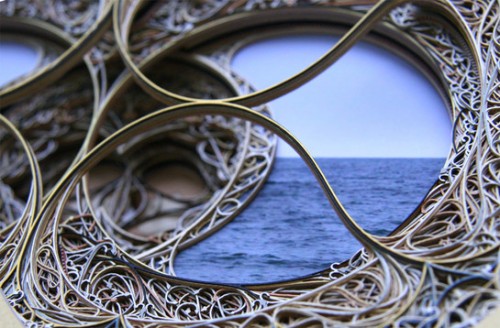 via Laughing Squid