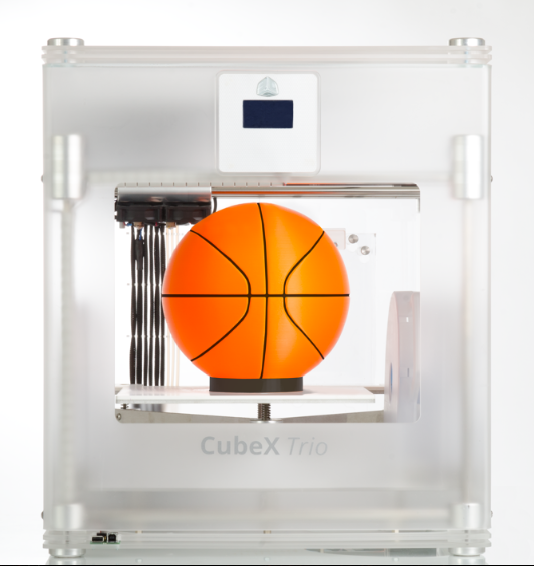 The newest desktop 3D printer from 3D Systems.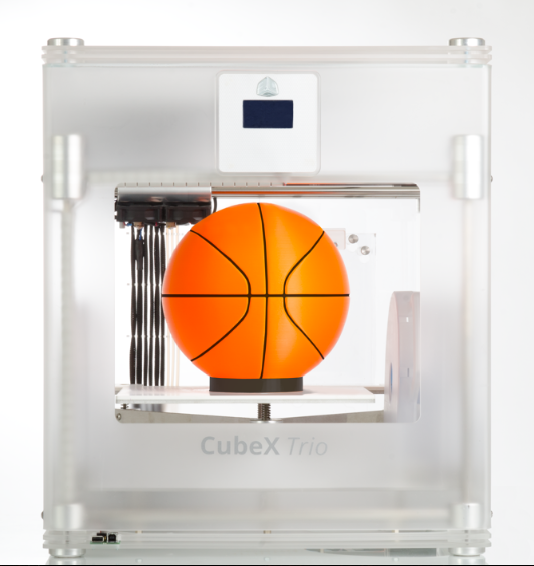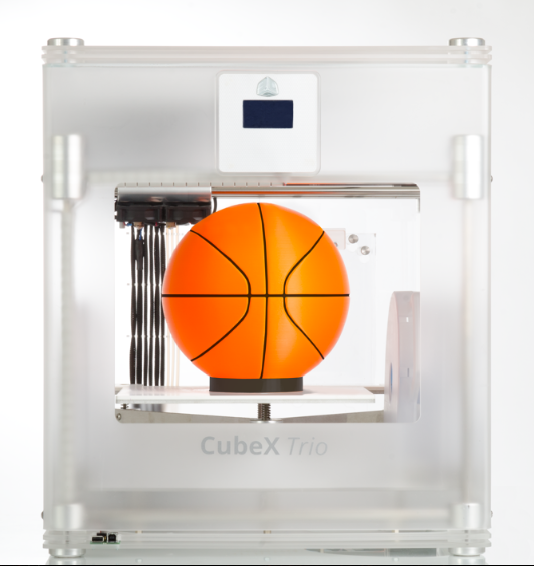 3D Systems has announced their newest entry into the desktop 3D printer market: the CubeX. The most notable thing about the new printer is the unusually large build volume of 1030 cubic inches or 10.8" x 10.45" x 9.5". By comparison, the Makerbot Replicator 2 has a build volume of only 410 cubic inches, although that is still respectable.

The CubeX is available with one, two, or even three prints heads for USD$2157, USD$2811 and USD$3465 respectively, giving it the ability to print in three colors simultaneously. An interesting switch from the usual model of using spools of plastic filament is the use of print "cartridges" which contain the filament. They are supposed to help ensure print quality by guaranteeing that only fresh, unbroken, and exactly sized filament is used in the machine. The potential (and likely) downside is an increased material cost.
Professional-grade 3D printers appear to be the big thing in 3D printers right now. For while everyone was trying to make to cheapest 3D printer on the market, but now companies are choosing to improve the capability of the printer while aiming for a slightly higher prices bracket. The magic number is usually $2000-$3000, too high for many hobbyists, but entirely reasonable for professionals.
Via Fabbaloo