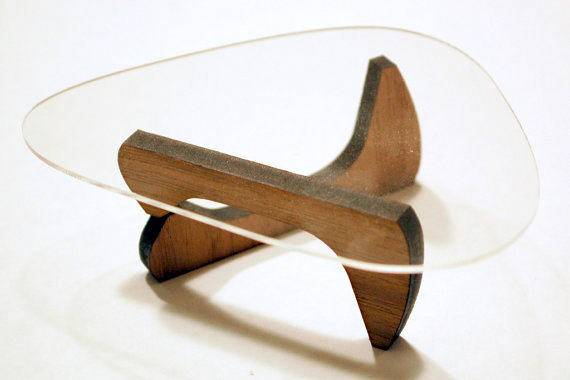 Ponoko-made project by Diana and Shamir Colloff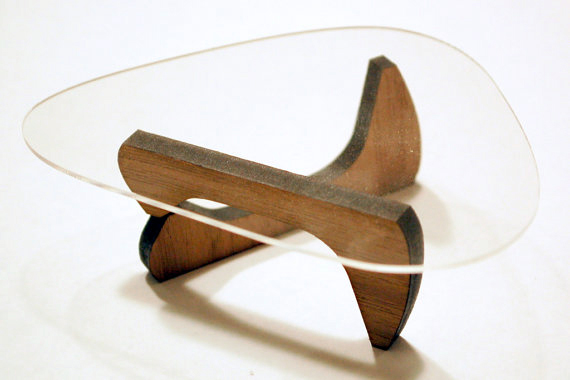 A few months ago, San Francisco couple Diana and Shamir opened an Etsy shop called Cufflinks Cowboy Boots. And yes, initially it sold cufflinks in the shape of cowboy boots.
But in addition to the growing number of cufflink designs, the shop has also started selling a series of modern dollhouse furnishings.
"There are only a few stores that sell dollhouse items, and almost all of them focus on Victorian-age furniture, like stuff you would see in your grandma's house," says Diana.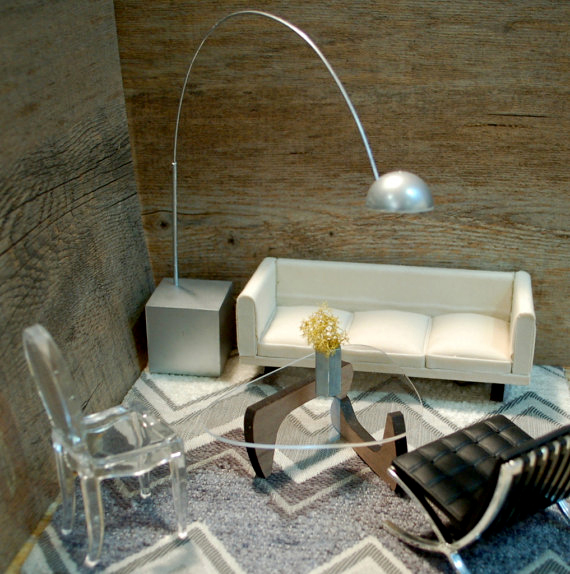 "I have three dollhouses and wanted to furnish them in a contemporary/modern style, but there weren't enough choices out there." That's where Ponoko's lasercutting service came in.
Shamir came across Ponoko on a Sketchup forum. "My wife is the artist, and I'm the computer nerd," Shamir says of their creative partnership. "I've used SketchUp for years to design room layouts, remodel plans, and dream up unrealistic prototypes. And I recently taught myself to use Illustrator."
Diana's designs are inspired by midcentury icons like the Noguchi coffee table, popular contemporary designers such as the Jonathan Adler-esque bed, as well as local boutique finds like this split wood dining room table.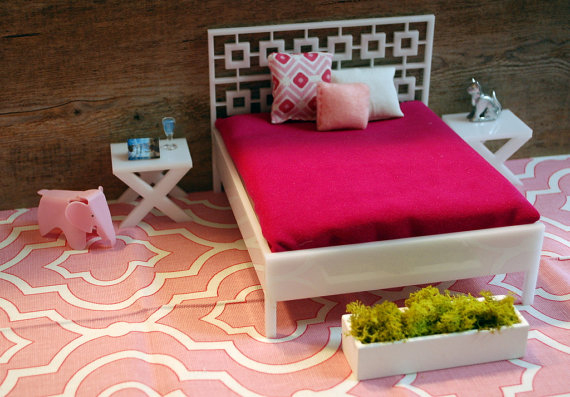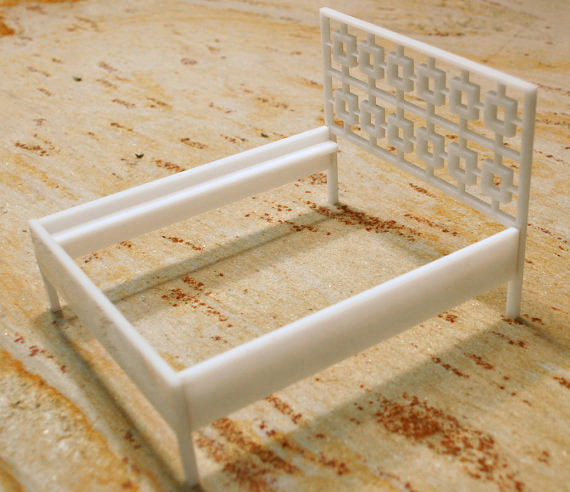 Although they've only been selling their designs since October, a few 'Made in the USA' boutiques have inquired about selling their dollhouse furniture.
In the meantime, you can purchase these mod miniatures at their Etsy shop, Cufflinks Cowboy Boots.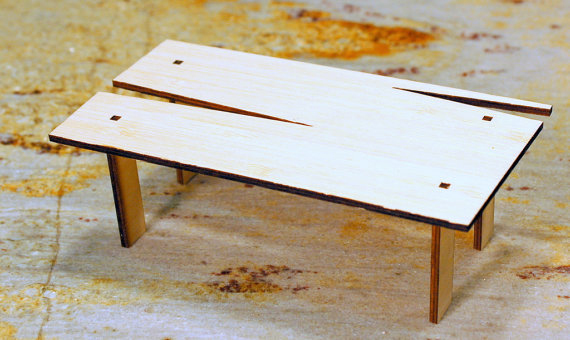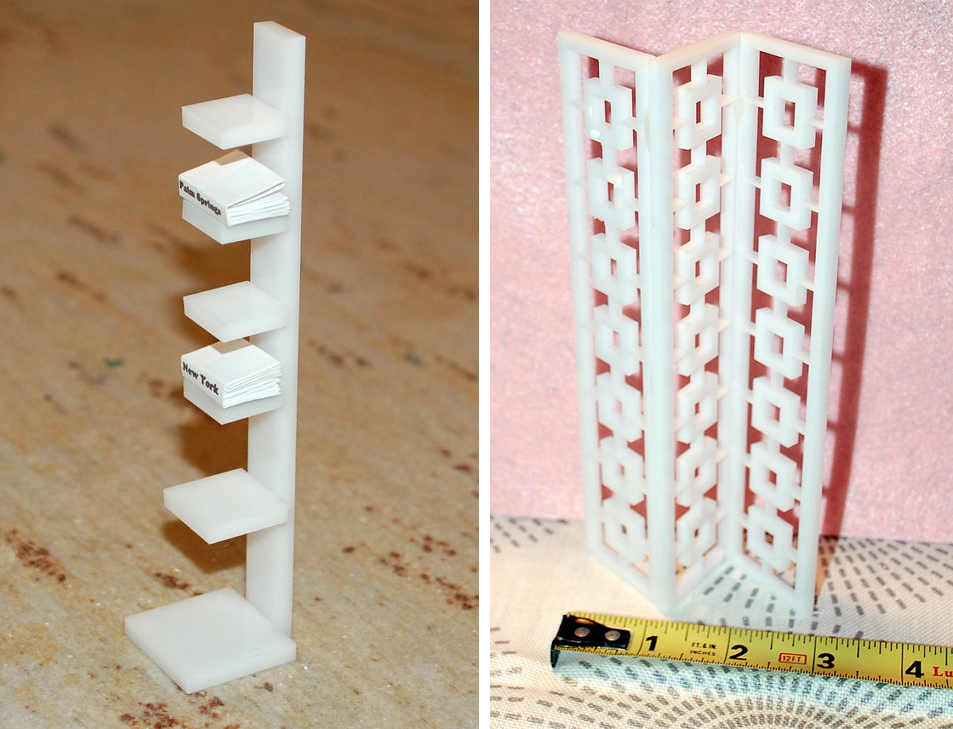 If you'd like to teach yourself Illustrator, Shamir has some advice: "YouTube is a tremendous resource. Searching for something simple like 'how to split an image illustrator' opens a wealth of tutorials."
He also recommends checking out the Ponoko forums for tutorials related to designing for lasercutting.