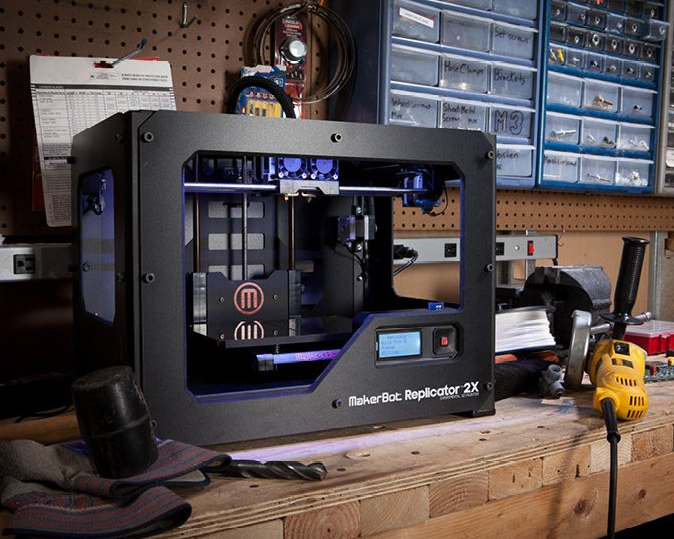 The most advanced MakerBot yet.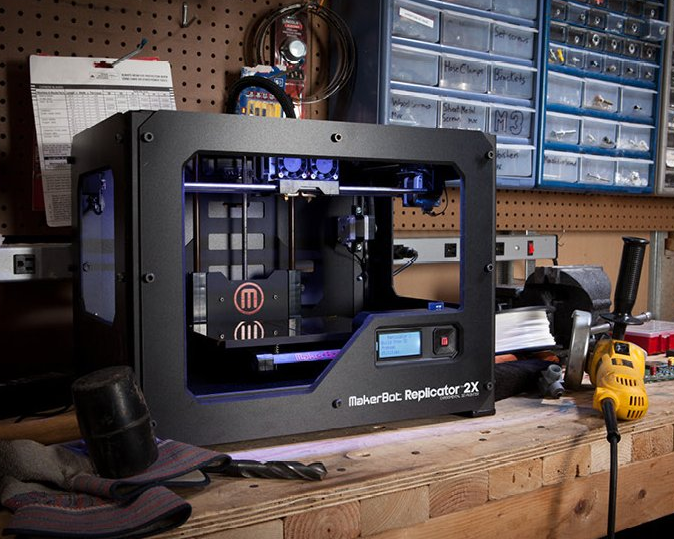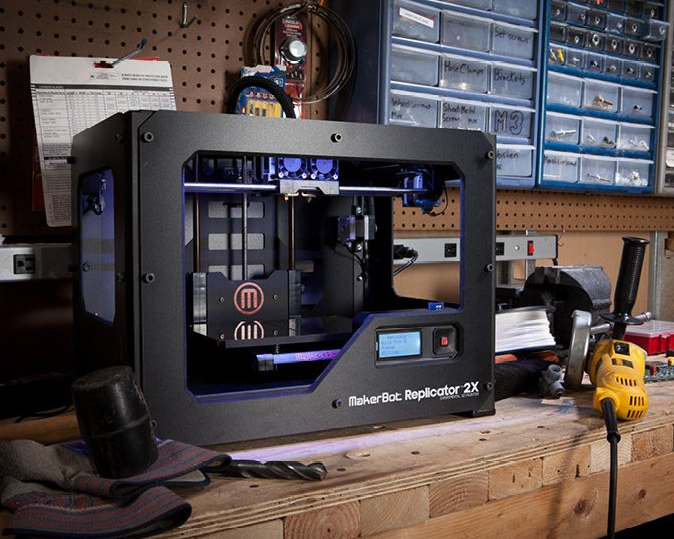 MakerBot CEO Bre Pettis announced the Replicator 2X 3D printer at the CES technology event. The new printer is equipped with a heated build platform, dual extruders for multiple colors, the ability to print both PLA and ABS, and a 100 micron layer print resolution. It also has a fully enclosed build area with clear plastic windows (that oddly don't appear to be shown in the above image).
This is arguably their most advanced 3D printer yet. It's also their most expensive at $2799, clearly reinforcing the transition of MakerBot as a company from inexpensive hobbyist 3D printers to more professional-level machines.
Via Cnet