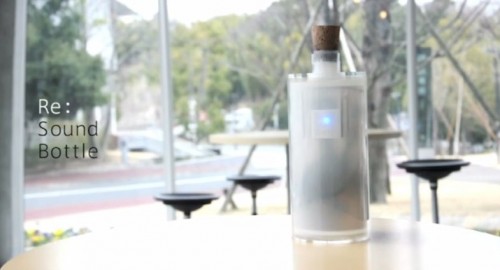 Arduino audio processor packed in to a bottle full of beats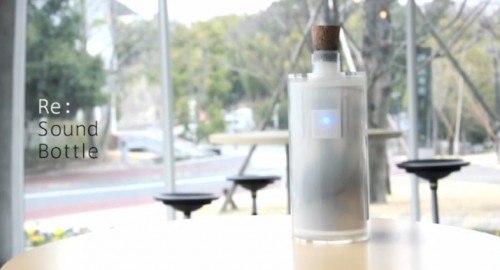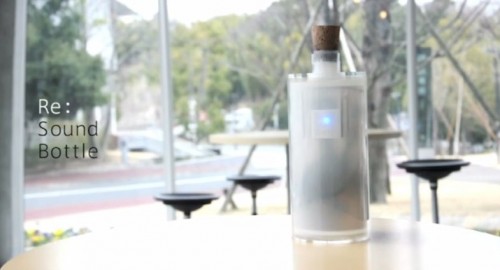 Everyday sounds become dynamic, ever-changing musical tracks with this student concept by Jun Fujiwara from Tama Art University in Japan.
The Re: Sound Bottle hides some complex electronics behind that sleek outer shell, in order to process and pump out some rockin' beats.
The bottle begins recording as soon as you pop the cork, and it stores these audio samples to then remix them on demand in a cool rhythmic track. Here's how Jun describes this mini DJ-in-a-jar:
"I felt something missing in the habitual use of music reproduction media, so I thought to create an interactive music medium that changes. By using everyday voices as sources of music, the sounds that are heard all the time every day carry infinite possibilities and help us reaffirm the enjoyment of music. I hope people can experience their own music."
Click through to see a perky clip of the Re: Sound Bottle doing it's thing, and you'll understand why it was a deserving prize winner at the Mitsubishi Chemical Junior Designer Awards in 2012.
via Digital Buzz