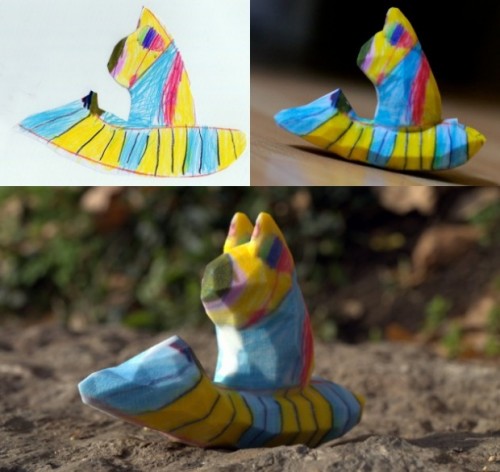 Bring that one-of-a-kind masterpiece to life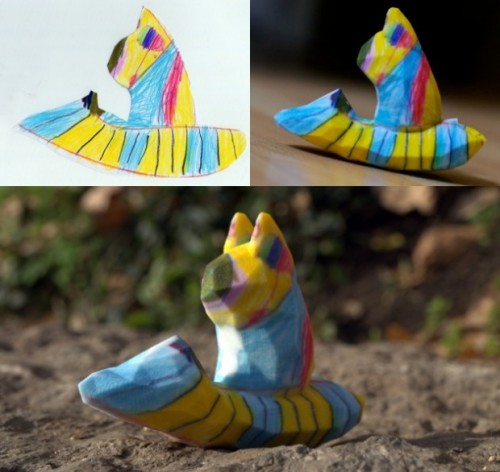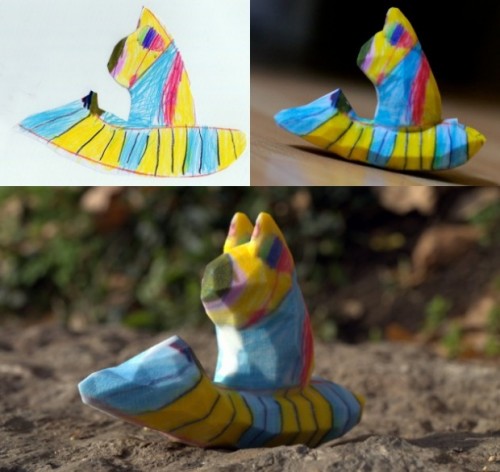 Going one step further than sticking those kiddie scribbles on the fridge, Crayon Creatures is now providing proud parents with a unique 3D printing service.
All that's required is a 2D drawing fresh from the child's imagination, which is scanned and inflated to form a volumetric model with 3D contours. This data is then printed on a ZCorp 3D printer and shipped back to the family home.
Knowing how quickly kids move from one playful fantasy to the next, it is possible that by the time you receive your print the 'artist' has forgotten drawing it altogether! Even still, just watch those smiles of delight as their imagination is brought to life.
Pictured above is the mysterious incarnation titled Hamster on a Speedboat. Click through to the source for more examples from Crayon Creatures.
Crayon Creatures via SolidSmack