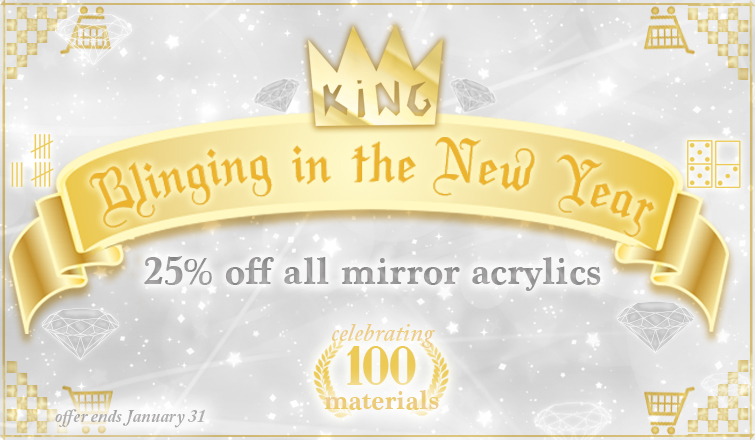 promotion ends January 31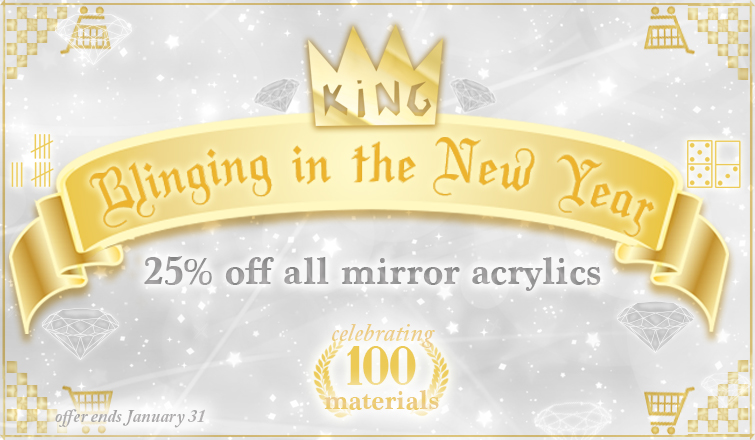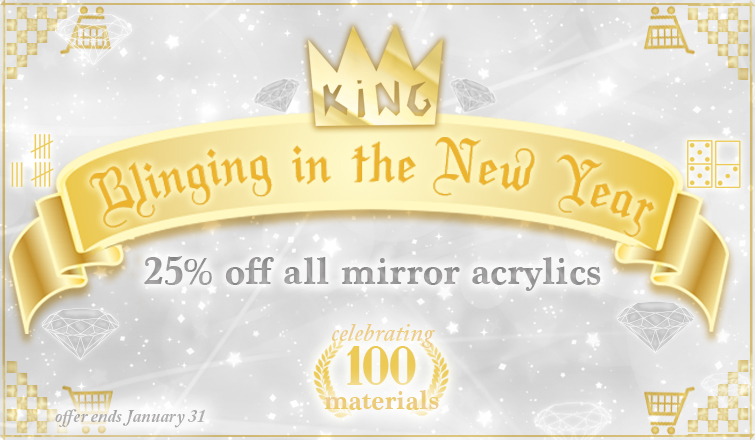 We just added our 100th material to the Ponoko USA materials catalog, Gold Mirror Acrylic. To celebrate this milestone and the beginning of 2013, we're offering 25% off all mirror acrylics!
That's 25% off all sizes of classic silverish mirror, bronze mirror, and our brand new gold mirror!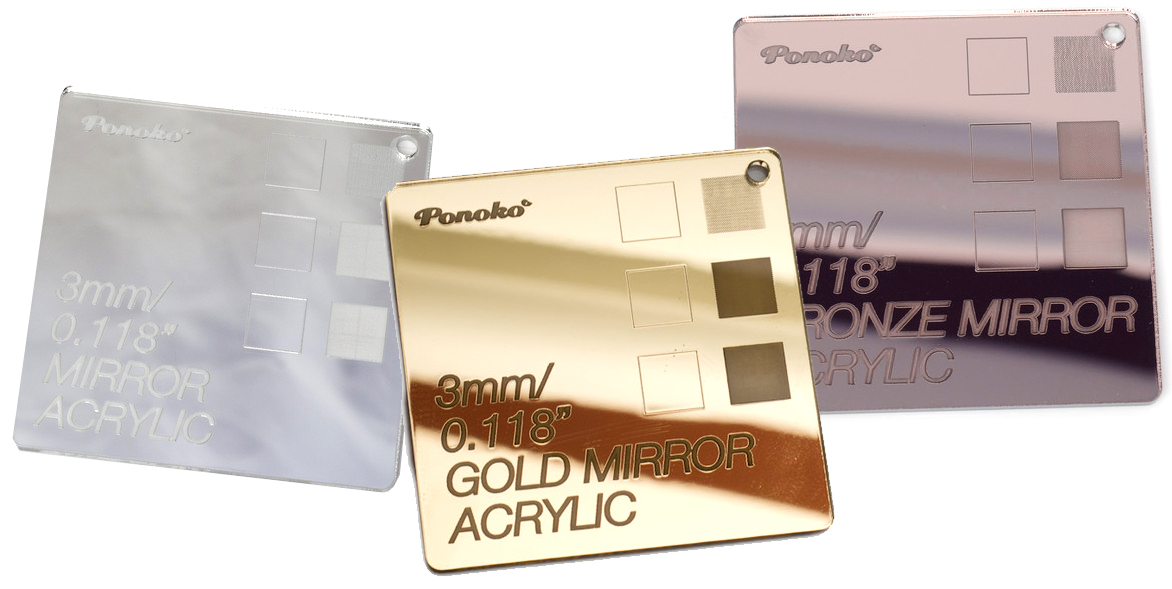 Now you can lasercut your own Olympic medals, tons of fake coins, super fancy license plate frames, cool looking signage, shiny knock-off luxury brand logos and more!
Prices have been automatically reduced so you don't need a promo code. Prices will go back up on February 1.
Need some visual inspiration? Reflect on these Ponoko-made mirror jewelry pieces available for purchase at plastique.