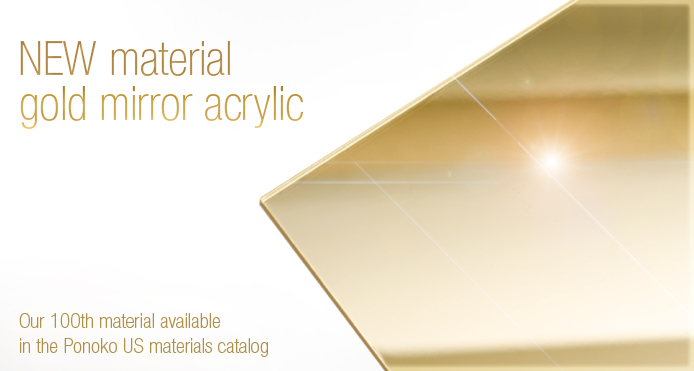 A little steaze for New Year's Eve.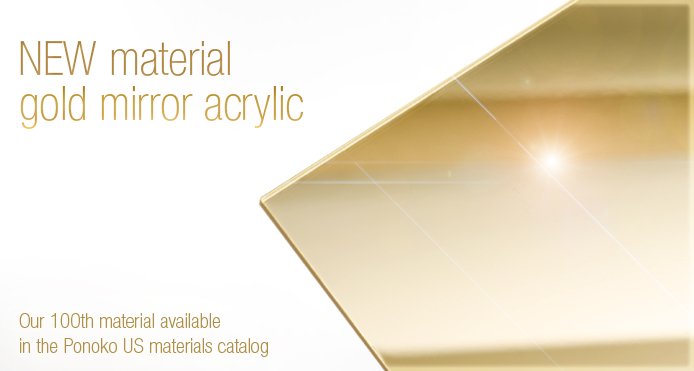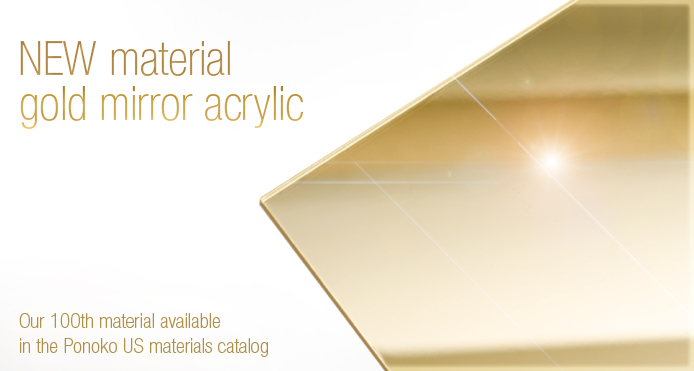 Announcing our 100th material available from Ponoko USA…
Gold Mirror Acrylic!
Our new Gold Mirror is the latest addition to our catalog of lasercutting materials including our two other mirror acrylic options: bronze and plain silver-ish mirror.
That means you can make your own set of Olympic medals, a wide range of faux bling, and best of all… your own version of will.i.am's KING hat featured in the pretty unbelievable video below:
We sayin' gold we gold we gold we gold!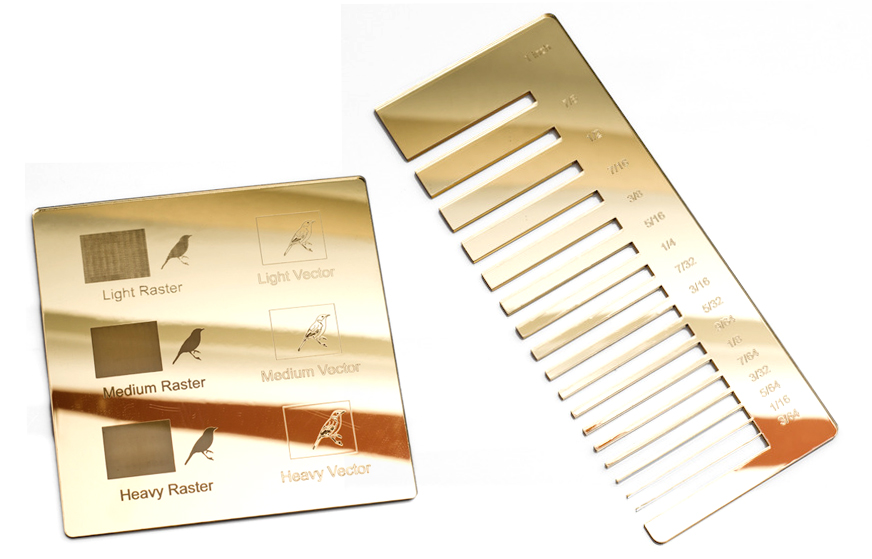 Pricing for gold mirror starts at just over $9 for size P1 and comes in our standard P1/P2/P3 sizes. Thickness is approximately 0.118 with a thickness tolerance of +/-15%.
And you can grab a nice sample for just $2.50 that shows off the effects you can get by engraving the backside of the material.
When you engrave the backside, you've got to flip or 'mirror' your design so that it looks right. Get the full details on working with Gold Mirror on the material page.
Note:
For the month of January, all mirror acrylic colors and sizes are 25% off!