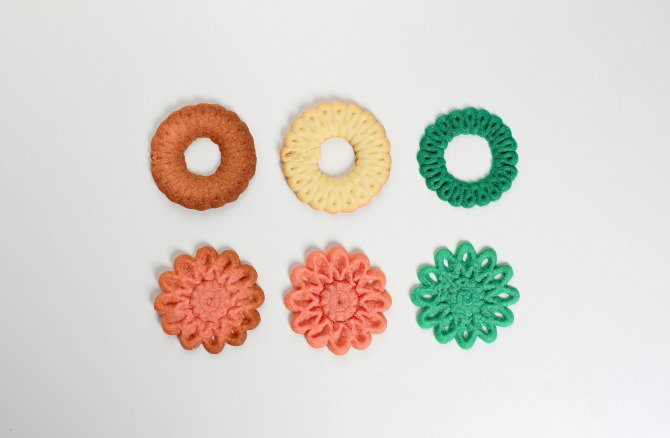 Festive and edible!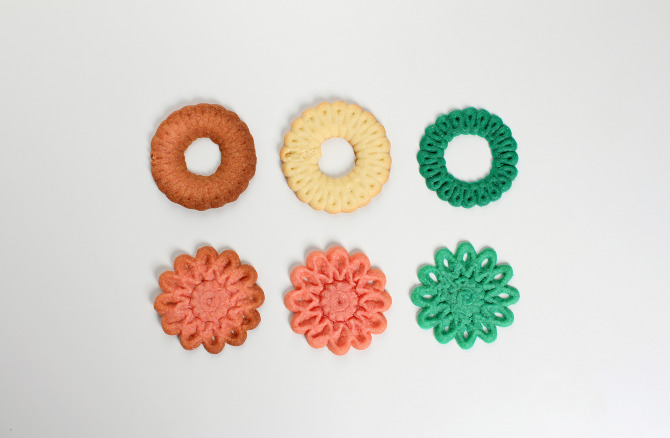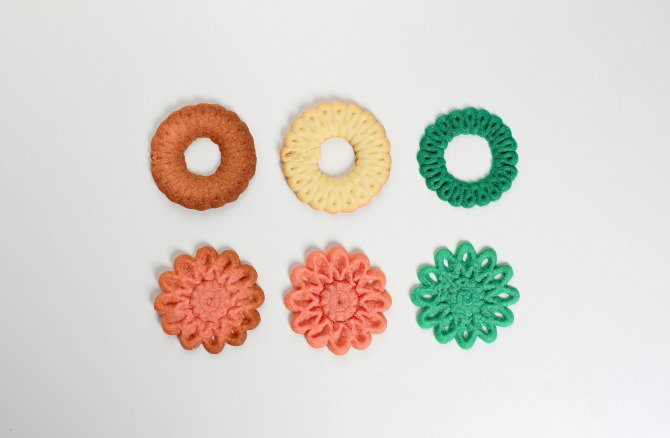 Want to make some cookies with a more personal touch? Tutor Ralf Holleis and some students at Designlab Coburg have set up a 3D printer that makes cookies, ready to bake.
The unit uses (as far as I can tell) an air compressor-based system that extrudes cookie dough from a nozzle. Sort of similar to how the old MakerBot Frostruder works, but with what appears to be a wider sort of nozzle.
The process is same as most other 3D printers. Start with a design on the computer: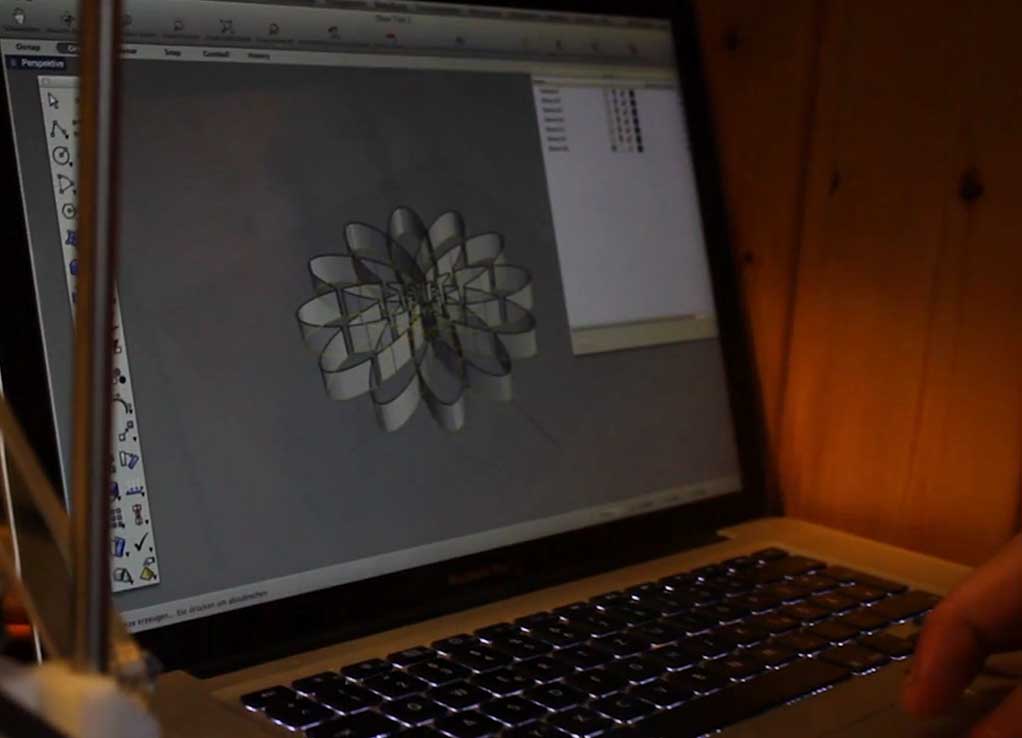 Load up the material: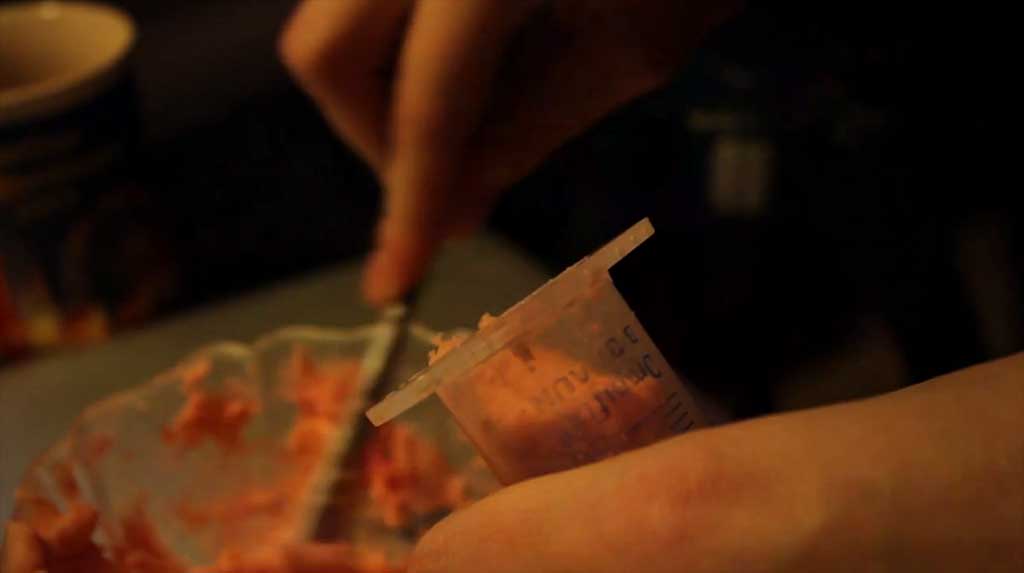 See the object built in layers: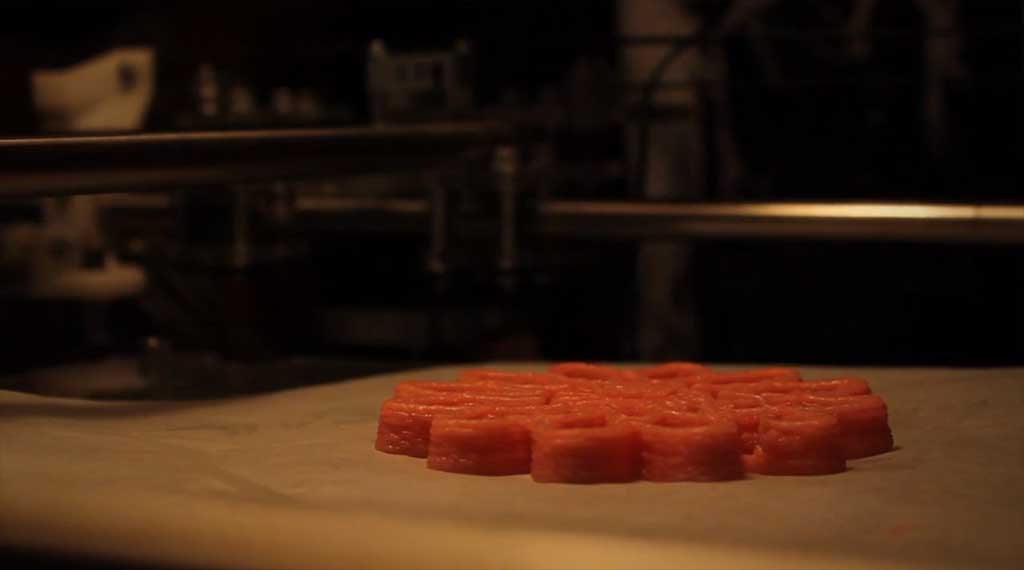 Then bake and serve!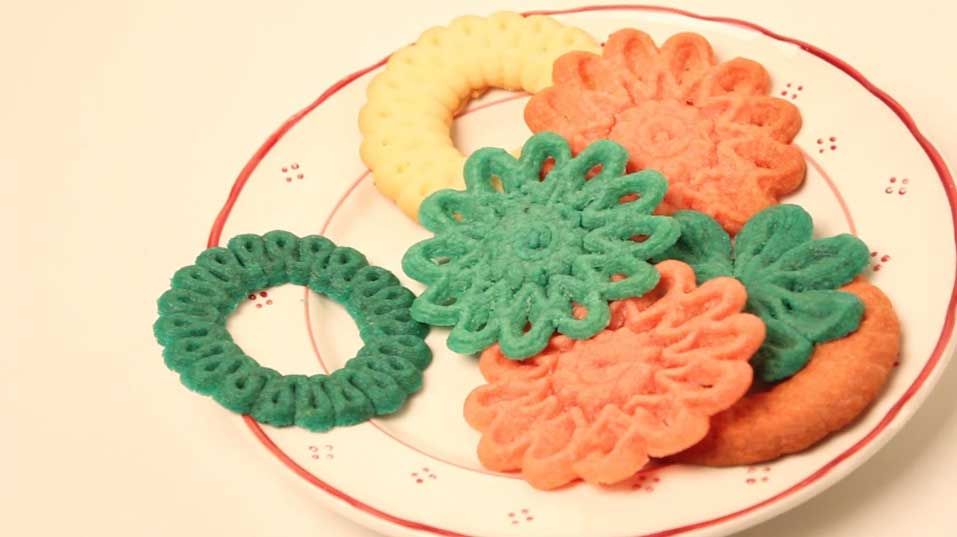 Okay, maybe that last step is unusual. In any case, extruding cookie dough and other squishy substances is actually quite the thing these days. If you've got a 3D printer at home, you might look into the Universal Paste Extruder project.
As for the cookies, this video shows the full making and baking process:
If you'd like to see some more photos, check out the official page here: http://www.ralfholleis.com/3D-printing-christmas-cookies
---
Derek Quenneville is a 3D printing evangelist in Toronto, Canada. Follow him on Twitter @techknight.