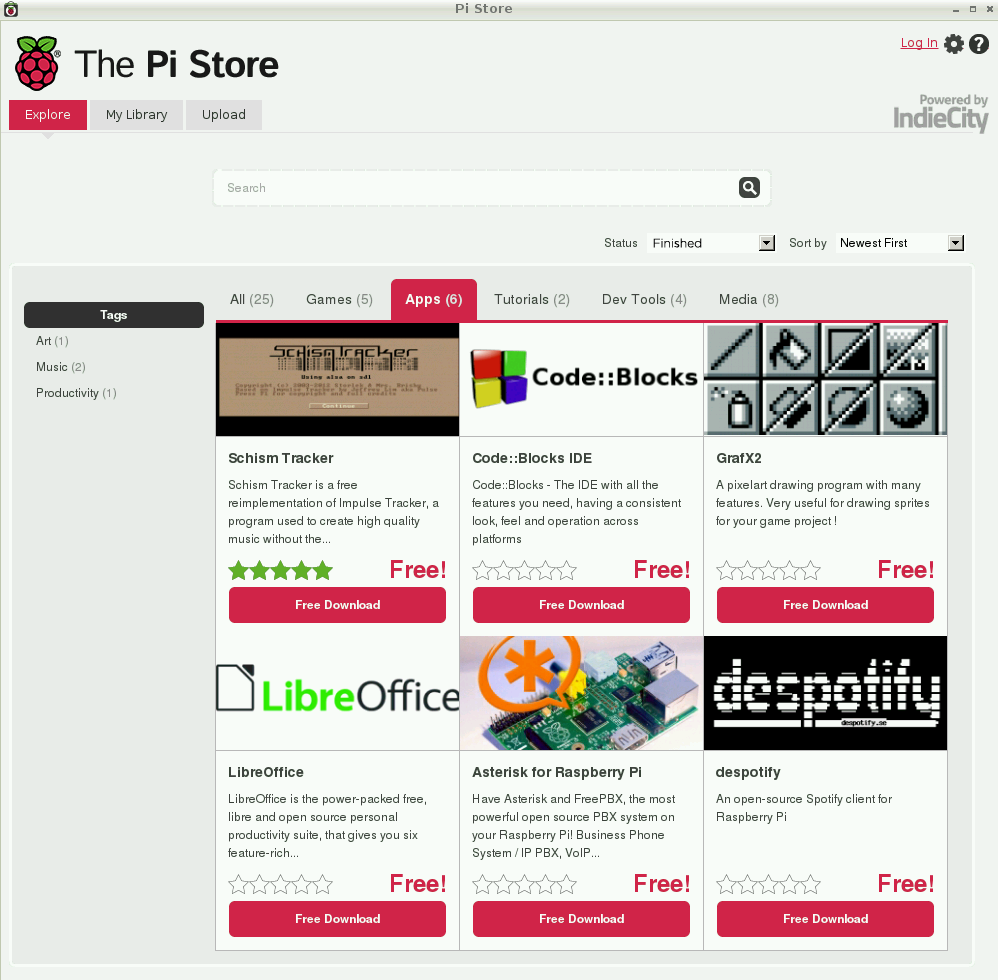 Easily find software for your Raspberry Pi or offer your own creations.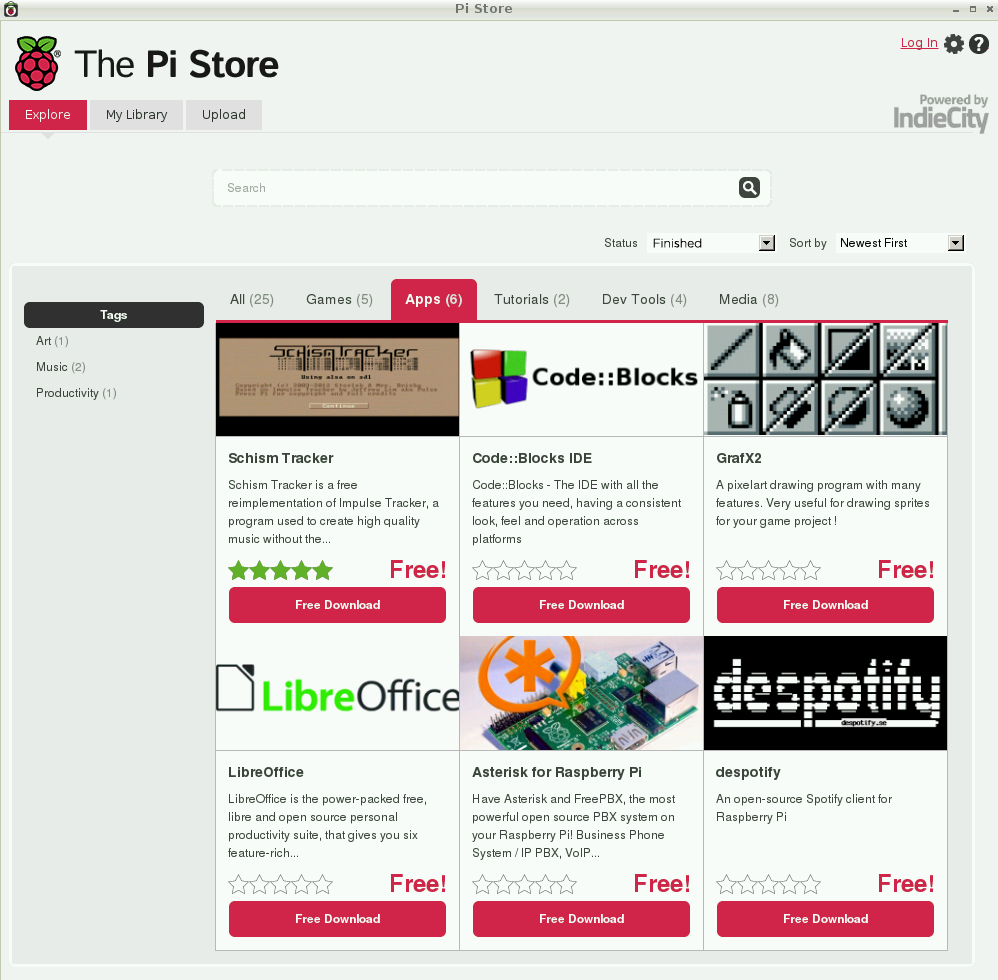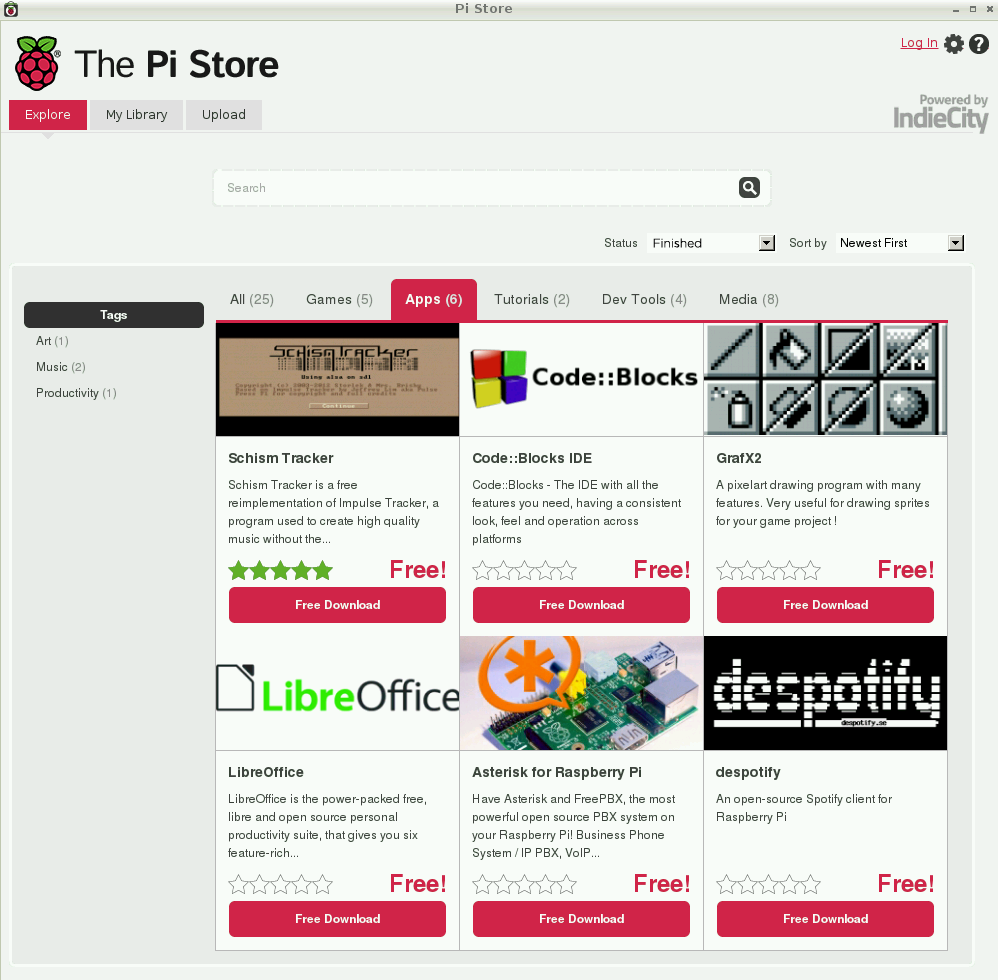 The Rasberry Pi foundation has launched the Pi Store, a one stop shop for software, tutorials, games, and useful code for the Raspberry Pi. The idea is to provide an easy way to to find great software and distribute your own, thus making it even easier to get started. At launch, the store had 23 free titles and 1 paid, commercial program, so the venue is definitely favoring free sharing, at last so far.
The Pi Store was developed in partnership with IndieCity and Velocix.
Via engadget