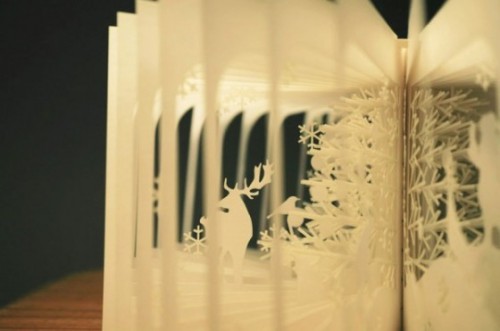 Intricate sculpture that leaps from the pages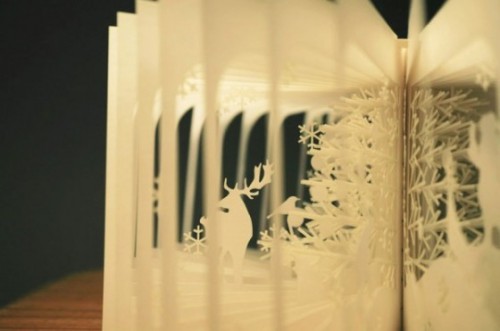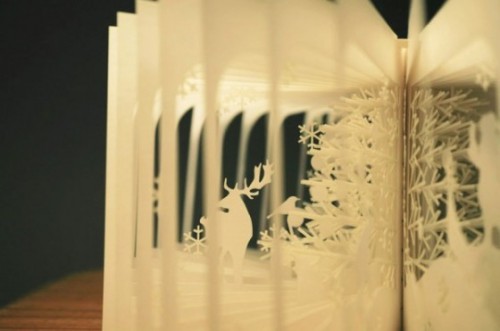 In a stunning follow-up to his award-winning 360-degree laser cut book, Japanese architect Yusuke Oono has produced a Christmas-themed version just in time for the festive season.
This delicate, intricate artwork opens from a seemingly traditional book to form a 360 degree, 3d diorama within the pages. The original laser cut book deservedly won Oono the You Fab 2012 laser cutting contest in Tokyo and this next version is just as impressive.
To produce the paths for the laser cutter, CAD programs were used to create a 3D landscape that is then sliced by rotating the plane around a central point.
Within the book's pages you can spot familiar Christmas icons such as reindeer, snowmen, snowflakes, fir trees and of course Santa. The laser cut book is a truly engaging visual sculpture… if this is where books are heading, story-time will never be quite the same!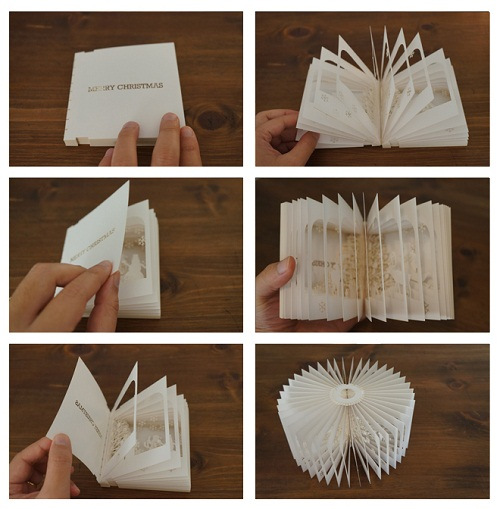 Yusuke Oono via Designs and Projects