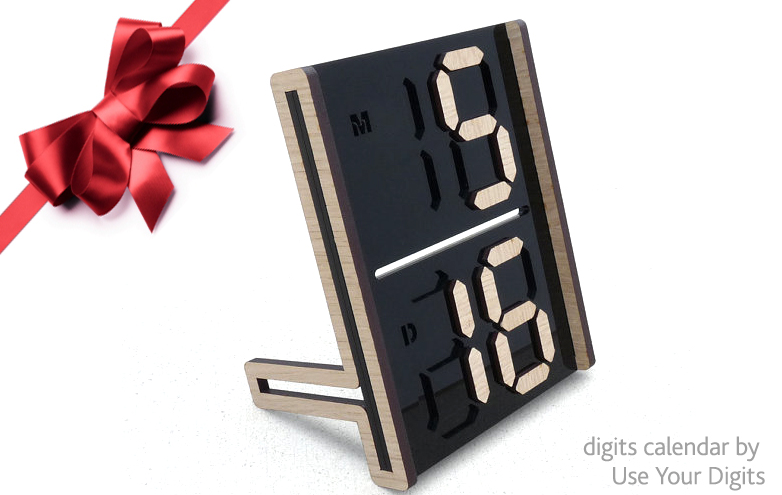 Ponoko-made present for you.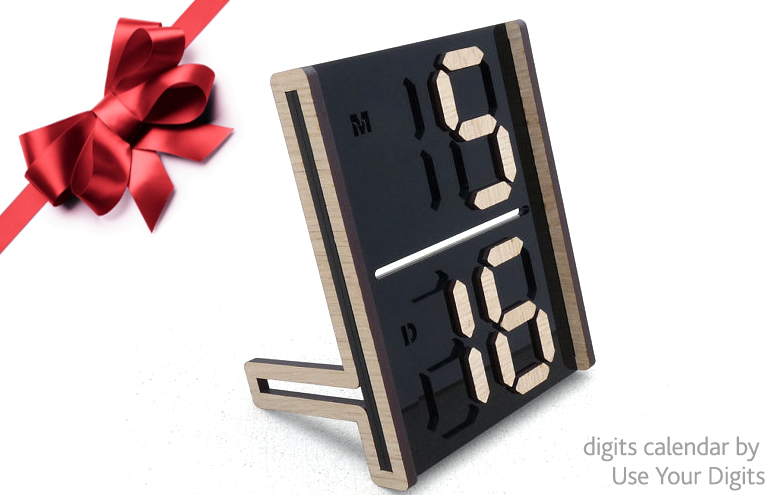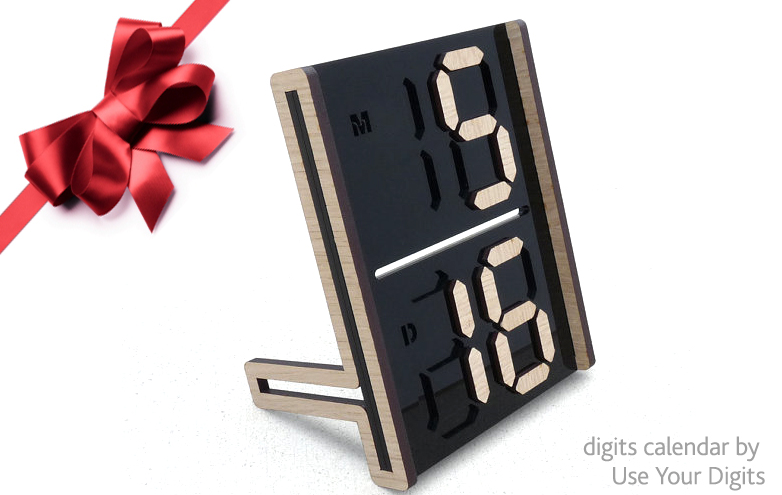 Keep track of the new year with this handsome lasercut Digits Calendar designed by Dave Rollins of Use Your Digits (and video game controller ornament fame). We're giving away FIVE of these flatpack calendars to you!
How to enter:
Just leave a good tiding in the comments. What's a tiding? We didn't know; we had to look it up, and it's news.
So yeah, just leave some good news in the comments. Like your son got all As and one B, you landed a new job, finally got a date, or you're that person from Missouri that won the lottery . Whatever it is, if it's good, tell us, and you might WIN!
Giveaway details: Only one comment/entry per person. Contest closes December 13. Five winners will be selected at random. Prize is $35 value.